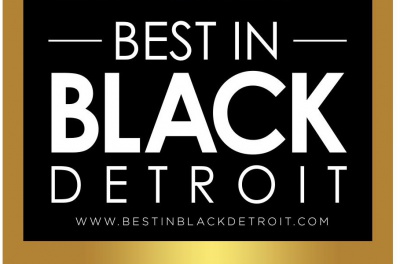 Recently, the Michigan Chronicle and Radio One announced the kick-off of Best in Black Detroit, a movement celebrating black owned businesses in southeastern Michigan.
Since nominations opened July 13, thousands of supporters have cast their vote for the best food and drink spots in town. This includes best bar, club, lounge, restaurant, food franchise, café and bakery.
Breaking bread is a universal act of endearment and patronizing these establishments builds the community in more ways than one. Therefore, The Best in Black Street Team posed this question to several local businesses:
"How does supporting black owned restaurants build our communities?"
"We've been around since 1997, so by supporting black owned businesses we're also supporting families. We employ 32 people. Rent is being paid, children are being take care of, and so are overall day-to-day expenses. We consider ourselves partners in the community," said the managing partner of a local restaurant.
"The profits from our spending help the community where we live. When we invest into black owned businesses, it increases the longevity and influence within our community. It keeps the revenue inside of our community and creates jobs for the people in our community," said a local bar owner.
Nominations close on August 7 and the people/business with the most nominations go on to the finalists round. Voting opens on August 12 for the top nominated people/businesses in each category. The voting closes on September 4 and votes will be tallied. The winners in all categories will be announced live at the Best in Black Awards in September. Venue and time to be announced.
For more information on the Michigan Chronicle Best in Black Awards, visit www.michiganchronicle.com/best-in-black-awards. #MCBIB16
About Post Author