Celebrities & Supporters Chip-In to Raise 2 Million Meals for Gleaners' Hunger Free Summer Campaign
On Monday, July 25, 2016, beginning at 11:30 a.m., WDIV – Local 4 Sports Anchor Bernie Smilovitz will be joined by sports and media celebrities and Gleaners supporters for the 13th Annual Bernie Smilovitz Hunger Free Summer Golf Classic at the Detroit Golf Club (17911 Hamilton Road in Detroit).
Along with enjoying a day on DGC's historic courses, golfers and guests have the opportunity to win a trip to Augusta National's biggest tournament as well as exclusive VIP experiences during the event's live auction. Proceeds from the outing, Augusta raffle and live auction will help Gleaners Community Food Bank of Southeastern Michigan (Gleaners) raise 2 million meals for hungry children this summer.
Nearly 300,000 children in southeast Michigan rely on free or reduced-fee meals from school. When school closes for the summer these children are faced with missing essential meals.
A special raffle gives players and guests a chance to experience the first of the four major golf championships like VIPs. Two will travel to Augusta National (April 2017) by private air charter and shuttle to the tournament; enjoy overnight hotel accommodations and meals. Augusta winners will walk the historic course, watching this major's final rounds (Saturday and Sunday) until the final golfer dons the green jacket.
Josh Riga, 2014 Augusta Raffle winner hopes to go again saying, "The trip far exceeded our expectations. It was truly an experience we will never forget. The entire trip was very well organized and Augusta itself was incredible. TV does not do Augusta justice, walking the grounds was amazing."
Augusta Raffle tickets are $100 – no more than 1,000 tickets will be sold. The winning ticket will be drawn on July 25th during the event's program – winner need not be present. Augusta raffle tickets are available to the public at: www.gcfb.org/augusta or by calling: 313.308.0587.
Participating celebrities include: WDIV-Local 4's Carmen Harlan and Hank Winchester; NHL alumni Eddie Milo, Craig Wolanin, Pat Peake and Phil Myre; former Detroit Lions Bobby Thompson, Maurice Harvey and Scott Conover; retired Detroit Tigers Frank Tanana, Pat Sheridan and Jon Warden; Detroit Pistons play-by-play announcer Mark Champion; WJR host Frank Beckman, Detroit News' Neal Rubin, Tony Paul and more!
Golfers will enjoy refreshing libations at the 19th hole followed by a gourmet dinner prepared by Presenting Sponsor, Andiamo Restaurant Group. After a brief program Bernie Smilovitz will take to the podium to auction exclusive "experiences" specially created for this year's event.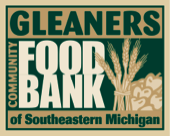 Registration and lunch begin at 11:30 a.m. Golfers will hit the links on both courses with shotgun starts at 12:30 p.m. & 1:00 p.m. For more information, sponsorship, and advertising opportunities, please visit www.gcfb.org/golf or contact Mary Madigan at (313) 308-0629 or mmadigan@gcfb.org.
About Post Author