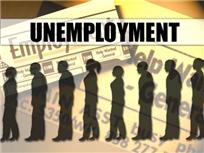 Representatives of the Seattle Jobs Initiative will visit Detroit July 14 to share how they developed a new employment and training initiative in Washington State that has generated $33 million in additional workforce funds, and that is now set to be piloted in Detroit.
The new initiative, called SNAP 50/50 reimbursement, allows organizations that provide job training, workforce development, and support services to develop a new funding stream that benefits those eligible for food assistance via the U.S. Department of Agriculture's Supplemental Nutrition Assistance Program (SNAP).
Under the program, states can be reimbursed for up to 50% of any non-federal dollars spent on employment, training and work support services for eligible individuals.  In Washington, the State used a third-party match arrangement, whereby community colleges and community organizations provided the services and received most of the reimbursement funds.  Over 50,000 residents there had received services as of 2015, and now Detroit has worked with JPMorgan Chase and Corporation for a Skilled Workforce to develop a pilot program with the State of Michigan.
Detroit Employment Solutions Corporation (DESC), the city of Detroit's workforce agency, is currently reviewing proposals from three Detroit-based non-profits who have applied to be a part of the Detroit pilot of this new program.
"Our ability to deliver services at the point of need relies greatly on the strength of our relationship with our community partners" said Jose Reyes, interim President and CEO of DESC.  "Leveraging their resources and expertise allows us to skill to scale. We are better equipped to meet Detroit's workforce challenges if we grow together."
It is possible that all three bidders could be selected to take part in the pilot.
"This could be a game-changer in Detroit" said Jeff Donofrio, Director of Workforce Development for Detroit Mayor Mike Duggan. "Having a new source of funding to train Detroiters for in-demand jobs helps both our residents and our businesses."
The Detroit pilot of SNAP 50/50 will formally launch in the fall and, if successful, will be expanded to allow other organizations to apply to participate. Detroit currently has 160,000 working-age SNAP participants. Any Detroit community-based organization with an interest in participating in the potential future roll-out of the project is welcome to attend the presentation which will be held Thursday, July 14 at 9am at DESC's offices at 440 E Congress in downtown Detroit.
State of Michigan staff from the Workforce Development Agency and the Michigan Department of Health of Human Services will also attend to share Michigan's vision for expanding job-driven services.