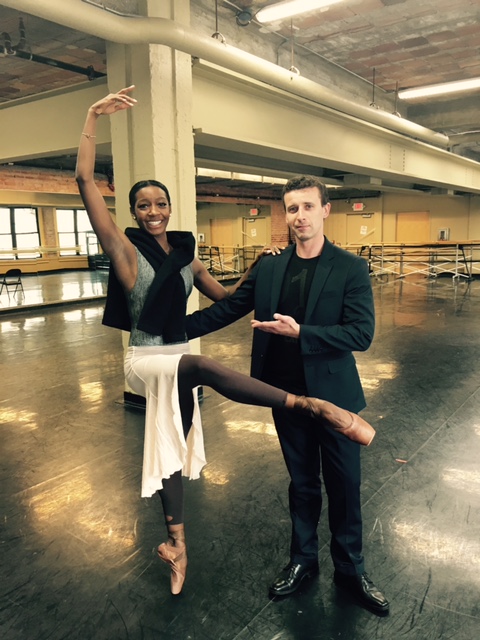 At the Detroit Opera House, in a world where 5 days a week, sweat and determination squeeze each dancer's muscle into hundreds of perfect plies, the young students of Ballet Detroit received a dollop of inspiration from famed ballerina, Precious Adams. Precious, currently a dancer with the English National Ballet in London, found her love for ballet right here in Detroit, under the tutelage of Ballet Detroit's Artistic Director, Sergey Rayevskiy.
Precious was recently invited back Detroit by the Detroit Institute of Arts, where she was featured during an educational dance event last weekend with Nehemiah Kish, Principal of The Royal Ballet.
The age old idiom, "You can't be what you can't see," rings true for these dedicated dancers.
Precious Adams visited the Detroit Opera House to share her story and field questions from the students regarding her time overseas, her work experience as a professional ballerina, and her journey thus far in the ballet world.
Since leaving the Detroit area, Precious has had quite the journey earning a place in many prestigious schools all over the world, including the National Ballet of Canada, Princess Grace Academy and Bolshoi Ballet Academy. Precious has been lauded as a double-prize winner at the elite international competition, Prix de Lausanne as well as a Young Arts finalist and silver medal winner.
Precious began dancing at English National Ballet in 2014 where she remains today as a Company Artist, and inspiration to many.
"We are proud to welcome Precious home," said Ballet Detroit's Artistic Director, Sergey Rayevskiy. "It is important for the students to see they can have successful careers if they work hard and remain focused."