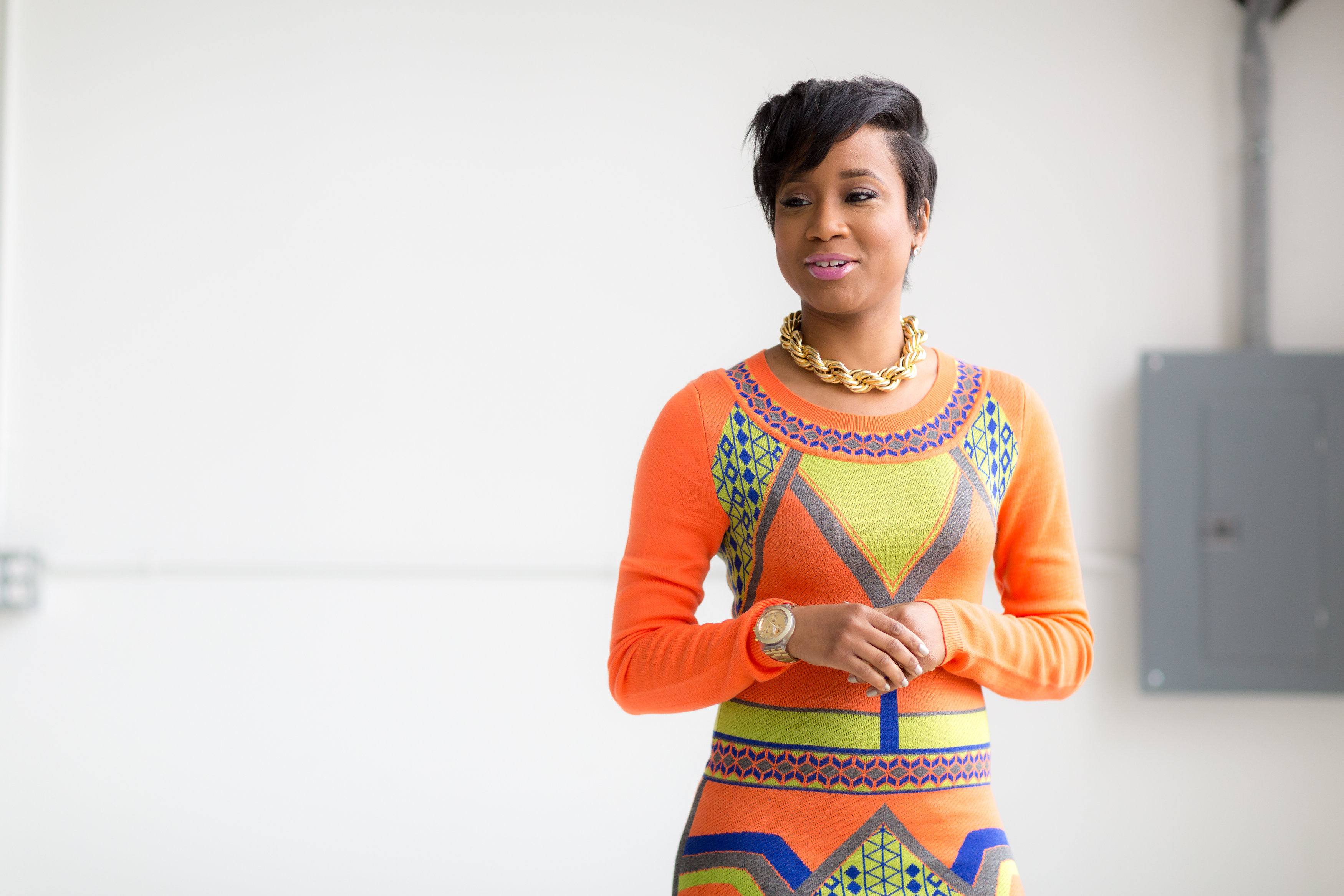 Prom season is here and by far the most anticipated fashion event of a young adults life. The perfect dress, shoes , accessories, hairstyle and make- up can be a dream come true to  graduating young ladies. The hardest part of high school is done and now it's time to let loose and have fun before post graduation plans begin.
However, for many young ladies, the cost of prom can be overwhelming. "Prom is a big deal for young women," said Kori C. Fields, founder of Cass Tech Glam Suite and ColourByNumbr.com.
Kori, created the Cass Tech Glam Suite, the inaugural beauty and style prom lounge is sponsored and hosted by Cass Tech alumni taking place on June 2 at the Masonic Temple in Detroit.
The Cass Tech Glam suite will shower three seniors with services including hair styling, modern manicures and acrylic full sets and make-up application. Donations from Cass Tech alumni include custom designed dresses, luxurious hair extensions, accessories, shoes, gift bag items and suite decorations. In addition, donated services include hair and makeup, spa treatments, photography and catering throughout the day. The space was donated by Masonic Temple.


"I'm providing services because it's the least I can do to make a positive impact on today's youth," said owner of En' fusion beaute Crystal Swiderski. En' fusion beaute are providing the nail services for the suite.
Students selected for the Glam Suite exhibited strong academic character and moral character and may have experienced some recent adversity. Cass Tech students can connect with their academic guidance counselors to inquire about how to sign up for individual services in the Glam Suite. Currently the suite is only open to Cass Tech students with hopes of expanding next year.
"Glam Suite represents a strong bond among a group of women of all ages using their skills to support younger generations," Fields said. "The more partners and supporters we gain, the closer we will be to bringing the event to more high schools in the city."
Individuals or organizations looking to make monetary donations to the event can go to https://www.paypal.me/ColourByNumbr.
"I jump at any opportunity to give back to the school that molded me into the person I am today. I mentored at Cass Tech through the Winning Futures program for 2 years and now the Cass Tech Glam Suite. Hopefully when the other students get older they too will pay it forward," said Teia Harris founder of Love Publicity, who has donated her services and help secure the venue.
For product donations, contact Teia Harris at teia@lovepublicity.com.