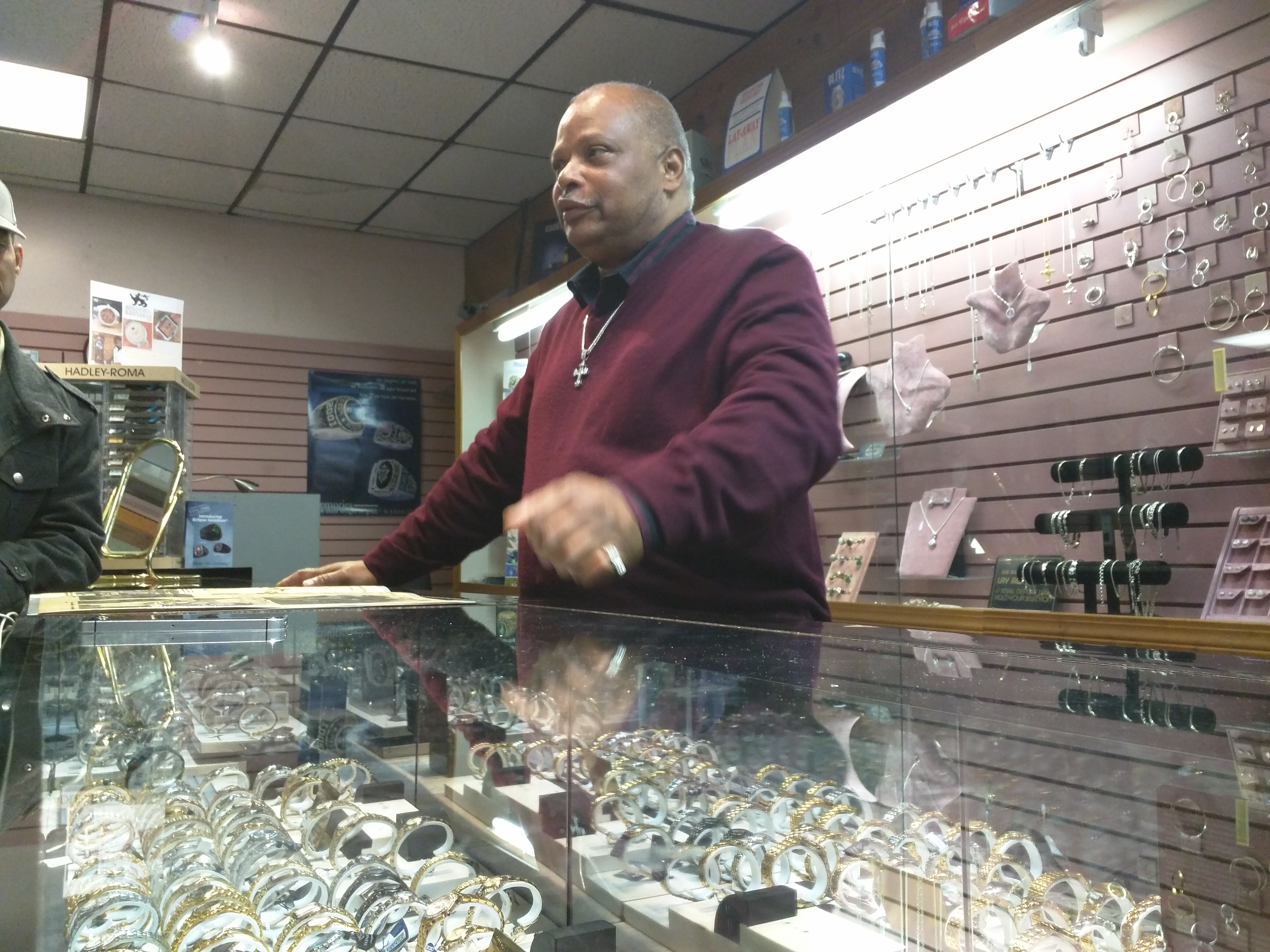 For the record, the Chapman men didn't just up and decide to open a jewelry store one day.
Chapman Jewelry and Gifts, now located at 10535 West 7 Mile Road, has been in business since 1964 when Eli Chapman first opened its doors near downtown. Not that longevity automatically confers respectability. A lot of businesses have been around awhile, but that doesn't necessarily mean that's where you want to go. What you want is a business that has not only been around a long time, but that knows what they're doing.
The Chapmans want you to rest assured that they, indeed, do know what they are doing. Just like Eli Chapman knew what he was doing back in the early '60s when he was determined to make his way in the jewelry business, despite the persistent racism and discrimination that seemed to greet him at every door where he sought to find entry.
"He started off selling radios. And a little costume jewelry," said Richard Chapman, who now runs the store with the 2nd, 3rd and 4th generation of Chapman men, including his son, Arthur, and his brother Eric.
"You know John R and Woodward used to be the Metropolitan Building. That's where all the jewelers were, and they were all Jewish at the time. And he walked around that building – and I can remember, I was just a little kid – nobody would sell him anything. And he ran up on this one guy, his name was Harry Weinberger. And Harry Weinberger was the Midwest distributor of Panasonic. This was when Panasonic was an off brand. He asked my father one question; he said, 'Is your money green?' And they stayed together 'til death did them part. They were just super tight. Old Jewish guy, nice as he could be, and he loved my father. So as he grew, he became one of the biggest jewelers before they moved out to northwest side," he said.
"Also at that time we were downtown at Grand River and Woodward. Hudson's. Meijers. And then our building was called Glick's, right at the corner of Grand River and Woodward. We bought that, and we were there from the '70s, '80s, got out of there early '90s and went downtown. But we've been here since '78."
A picture of Eli Chapman in his army uniform rests in an honorary location in the shop, where all the visitors and customers can see the man who started it all. Today, the Chapman business is doing well thanks to customer loyalty and repeat business that has been cultivated over many years.
"We are just truly blessed in that we have so many nice people, you know? People who go out of their way, may even pass some places, to come to us. You know their mother and their daddy, then you know their kids, and then you know their grandkids."
"We do all kind of repairs. Jewelry, watches, even costume jewelry and gold jewelry repairs and sales."
"Thank goodness for repairs. We wouldn't survive without repairs," said Eric Chapman, Richard's brother. "I don't know if it accounts for most sales, but it's definitely a foundation. One gold jewelry sale you can make up for maybe 25 watch repairs, but it certainly is a good foundation. And we sell more watch batteries than anything."
Richard adds, "The thing about batteries and watch repair is that leads you into the next sale. And when the economy is bad, people want to get it fixed. When they perk up a little bit, they see a new one they want. Someone comes in today for a battery and I'm gonna sell him a new watch. One of these black-owned watch companies like Benjamin Banneker. You know Benjamin Banneker's story? He made the first clock in America. Free black man. He made the clock out of wood. He borrowed a pocket watch from one of his neighbors, white guy, looked at it, and made the clock out of wood. All of these watches have wood faces kind of in honor to him."
But the customer loyalty doesn't only come from the quality of the work that they have come to expect, or from the products they carry that you might not be able to find anywhere else. It also comes from the commitment the family has to the community, and their refusal to let anything – anything ­- get in the way of operating their business and keeping their doors open on time just like the patriarch taught them. For example, there was that time near the end of March when some fool ran a truck through the back wall of the store. On purpose.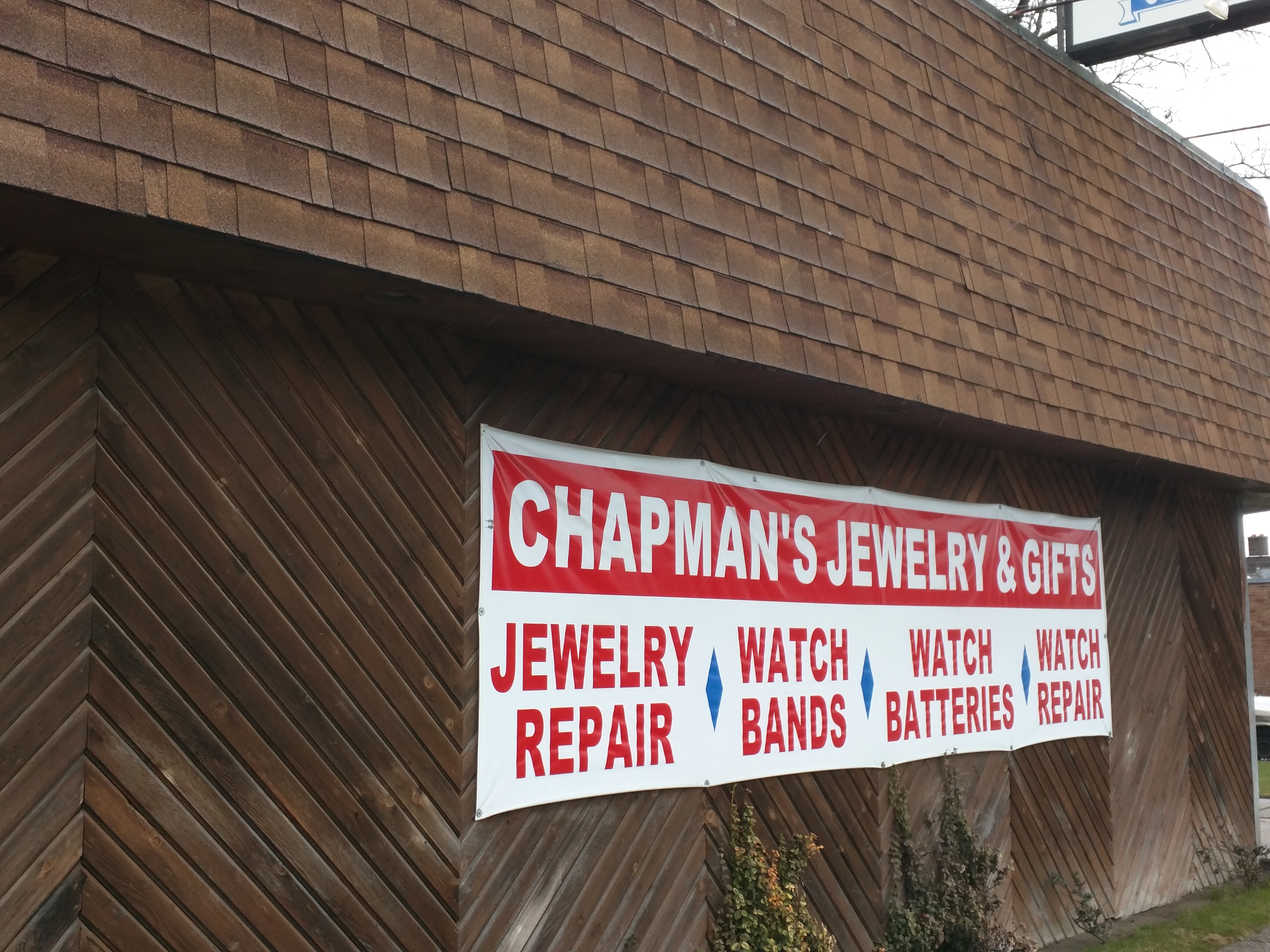 "They got in here for about 4 minutes and they stole some cufflinks and some costume jewelry. They did $10,000 worth of damage and they got $200 worth of stuff. The wall is fixed, and we didn't miss a day. We weren't closed one day. The point is, we not letting them run us away. We ain't movin, we ain't closing. We don't know what else to do…. I can't ever remember us having the discussion about whether we would close. We never had that discussion. But we did have a discussion when the lottery was $200 million and I said if I don't show up Tuesday, you know what happened."
But until that lottery number does drop, the Chapmans continue to come to work every day as they have for the past 50 years, enjoying what they do and hoping their customers see that joy reflected in the services they provide. Richard's son Arthur said he looks forward to continuing the family tradition.
"I think it's really my charge as a Chapman to continue the business. It's definitely afforded me a lot of opportunities, and just education. I can't tell you how many people recognize me as a Chapman, on the street, no matter what I'm involved in, and bring up the business. So it's always been a good source of pride for me. I've always thought that the business would have to continue through me. I definitely understood that at a young age."
About Post Author