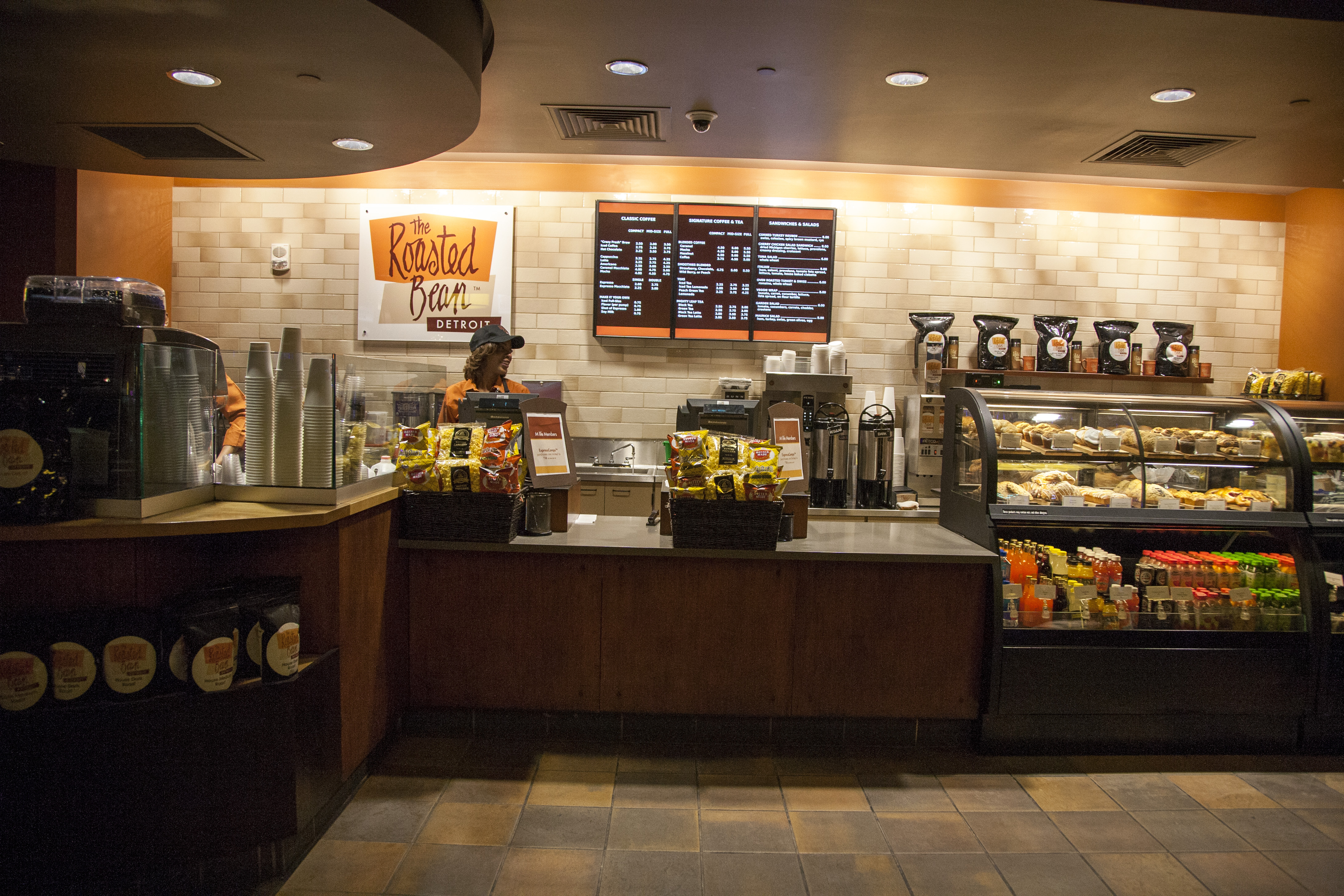 MGM Grand Detroit has debut a new original coffee shop, Roasted Bean – DetroitTM,. The café will focus on local products and fresh baked goods created by the property's pastry team led by renowned pastry chef and former Top Chef: Just Desserts contestant Orlando Santos.
"The opening of Roasted Bean continues MGM Grand Detroit's commitment to expand our relationship with Michigan companies and our support of local businesses," said Steve Zanella, president and COO at MGM Grand Detroit. "We look forward to providing our guests a new experience complete with locally roasted coffee, regional favorites and fresh baked items created by our pastry team."
The coffee and espresso served at Roasted Bean was developed after weeks of testing between Royal Oak-based Crazy Fresh Coffee and the culinary team at MGM Grand Detroit. The blends developed are proprietary and will be roasted fresh daily.
"Coffee roasting in Detroit has been in my family for generations, so we jumped at the chance to be a part of this locally-sourced venture" said James Spear, president and CEO of Crazy Fresh Coffee. "Together with the MGM Grand Detroit team, we taste tested over 15 varietals to find the perfect, one-of-a-kind blends for Roasted Bean."
The coffee and pastries aren't the only Detroit flavor. Products from Better Made, the Detroit Popcorn Company, Faygo, Detroit Institute of Bagels and Guernsey Dairy will be featured.
The Roasted Bean transforms the casino entrance in the space formerly occupied by Starbucks.  Designed by Sachse Construction, the venue takes the best of its sister cafés at the Mirage and Beau Rivage and adds a strong Detroit influence.
Hours of operation for Roasted Bean – Detroit will be Sunday through Thursday 6 – 1 a.m. and 24 hours on Friday and Saturday.