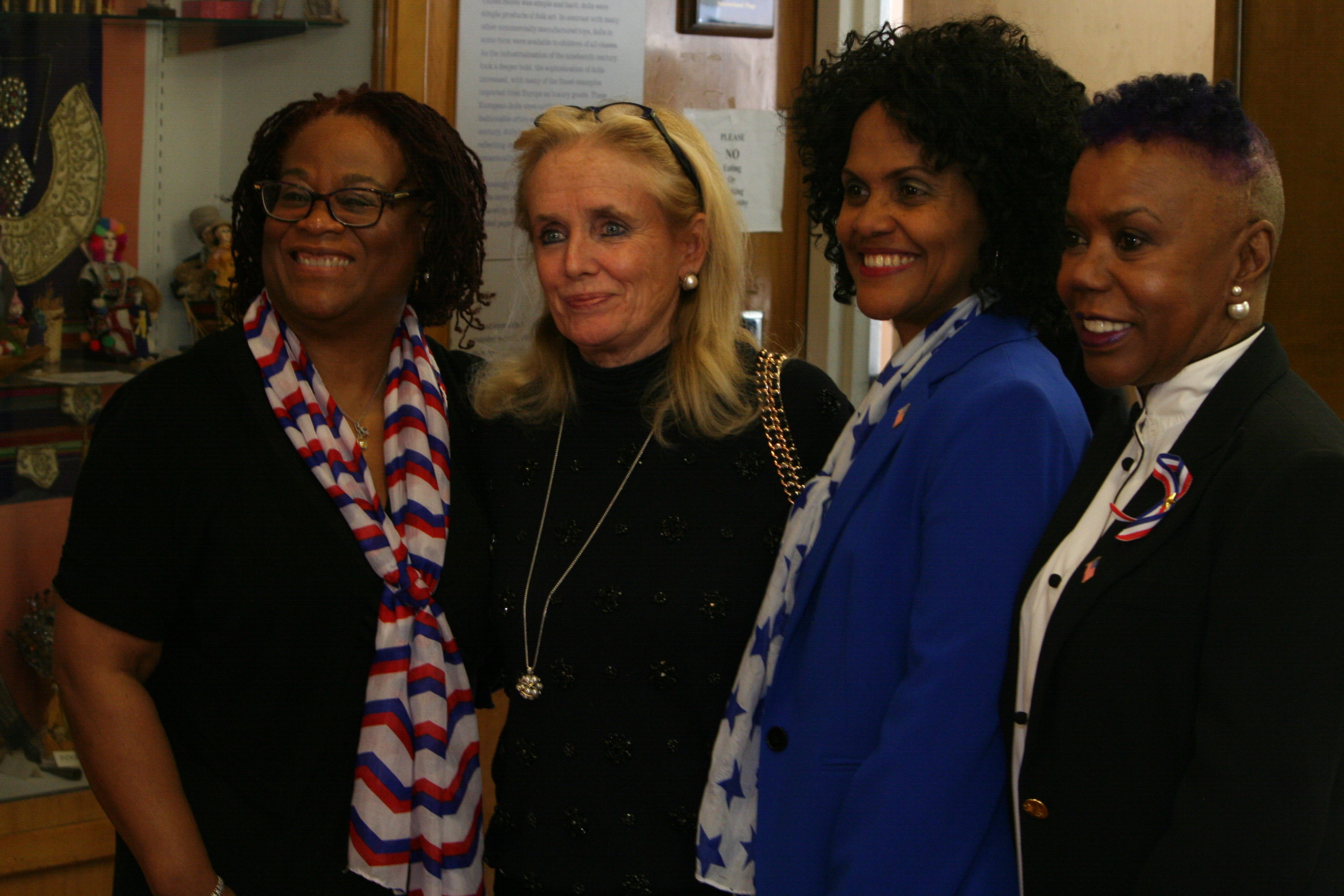 In 1925, the Detroit Assoiciation of Women's Clubs (DAWC) was formed. "Lifiting as We Climb" is the club's motto and DAWC has been serving the Detroit Community since 1925. The house had undergone discrimination during the early years, but is still standing and serving the community. On March 19, DAWC put on a "Military Tea" honoring four remarkable women who served in the military, with Congresswoman Debbie Dingell as keynote speaker.
Major Laverne Santangelo, a now retired DAWC club member, expressed "the many different hats" these women wear and how "people don't recognize it" and how they "continue to be role models" in the community. The ceremony started with welcoming and acknowledgements. The posting of colors was presented by the Detroit International Academy for Young Women. During this part of the program, the crowd was silent and showed the respect due to the women who served and still serve in the military. After the Pledge of Allegiance, the ceremony continued with "Amazing Grace" performed by Megan Szypula and the National Anthem sung by Alia Wood.
Congresswoman Debbie Dingell was brought up to share a few words in appreciation of the women's service. The introduction of honorees was next, provided by Major Laverne Santangelo. The women were LTC Lavetta Bennett, CW5 Rhea R. Pruett, Captain Darnisha L. Kemp and SGT Tanell Thomas.
The purpose of the joyous event was to help raise awareness of the many remarkable women who wear many different hats, who have served or still serve in the military. In honor of Women's History Month and the women who serve in the military, the cermony ended with the retiring of colors.
These four women and many others like them are fully deserving of such an honor, and the event was one that they and all others in attendance will never forget.