Six days a week it's a non-stop day for mompreneur, Ebony Swank, of metro-Detroit's retail chain Swank A Posh. After seven years in business, Swank is announcing #Brandlikeswank, a biz building workshop taking place Sunday, April 3, 2016 from 3PM to 5PM at a private location.
"When I first started I did not have any guidance and I had to close my store but when I started over I had a plan and I haven't turned back since." Said Swank.
#BrandlikeSwank the biz building workshop, provides real deal information about branding, marketing, operations and business evolution. During the workshop guests are provided a strategic module proven to help businesses flourish. Guest will also hear Swank's story of trial and error, while receiving a workbook and other resourceful tools. This workshop is for all entrepreneurs looking to increase their bottom line.
"Building a brand can be hard, so when my workshop is over, I hope that everyone is both encouraged and ready to jumpstart their action plan." Said Swank.
For more information or to purchase tickets please visit: Shopswankaposh.com or get your tickets here.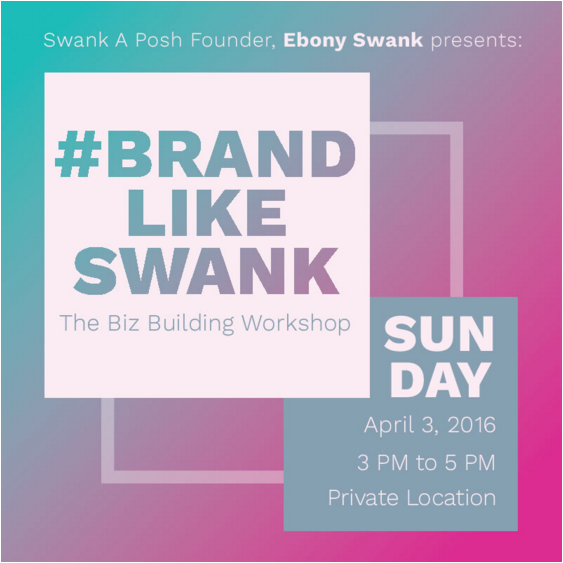 About Post Author