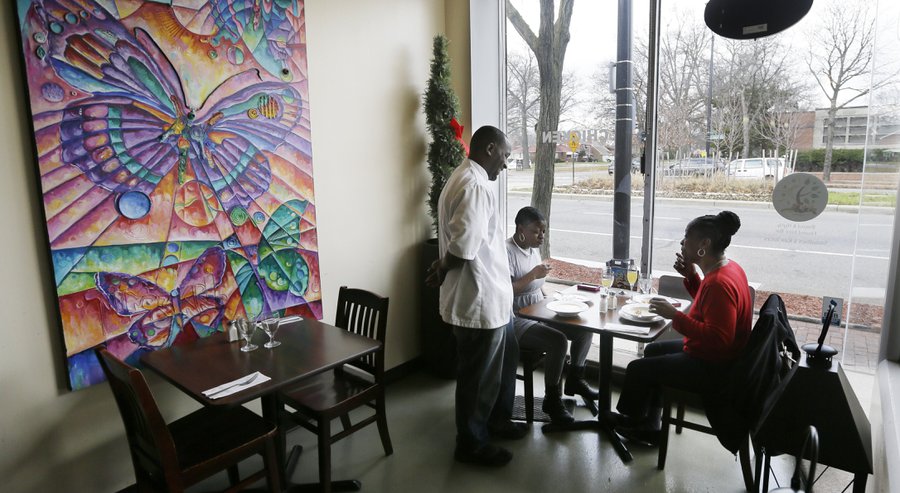 In the 1950s, and well into the 1970s, few streets in Detroit, or around the region, resonated with more pizzazz, style and class than Livernois Ave., famously tagged:  The Avenue of Fashion.  In its heyday, The Avenue of Fashion, which was largely located between 7 and 8 Mile Roads, was a Mecca for big-name businesses, smaller high-end retail shops, art galleries, hair salons, bookstores, restaurants, night clubs, and many other establishments that specialized in fashionable clothes, shoes, and accessories.
Some of the well-known businesses that called The Avenue home included B. Siegel, Sibley's Shoes, Jacobson's, Billy's Clothing Store, the House of Morrison Shoe Repair and Leather Care, and many more. There was also the world's famous Baker's Keyboard Lounge, one of the nation's most storied jazz clubs.
"The Avenue of Fashion was, and still is, known all over the world, "said Dolphin Michael, president of the Avenue of Fashion Business Association.  "I've gone to Europe and mentioned The Avenue of Fashion and people knew exact what and where I was talking about in Detroit."
Today, according to Michael, many of the well-known businesses of yesteryear are long gone.  Yet, a few have weathered the economic storms that Detroit has endured over the past few decades.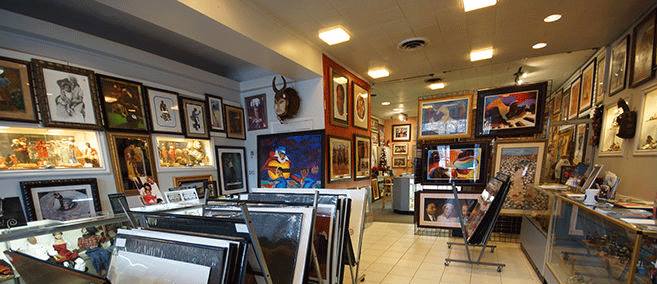 While many of the early businesses on The Avenue of Fashion were owned by white and Jewish people, the black-owned House of Morrison Shoe Repair and Leather Care set up shop in 1954, and is still operational.  Other African American-owned stores that have early roots on The Avenue of Fashion are Mozell's Beauty Lounge and Terry's Place Wigs & Lashes, both of which are now operated by third and fourth generations of family members.
"My mother and father started this establishment on The Avenue of Fashion in 1973," said Joe "JoJo" Lanier, Jr." who operates Terry's Place, and is the historian for the Avenue of Fashion Business Association.  "When my family moved on Livernois, it was booming with stores and shoppers. They (white/Jewish business owners) looked at us and thought that we would never survive…but we have."
Helping such long-time businesses and newer businesses to not only survive, but to strive, is a major mission of the Avenue of Fashion Business Association, which is more than four decades old.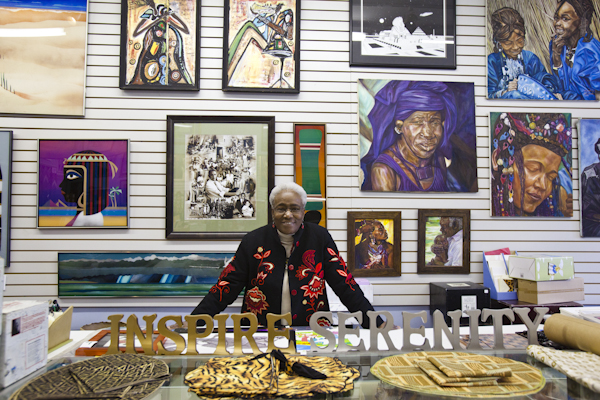 "Our mission is to revitalize the area, provide jobs for those in the community and to maintain and grow a community where we (black people) can have ownership and be empowered in our own community," said Michael.  "Therefore, if any of the businesses have concerns, we try to address them. We don't exclude any business.  If you own a business on The Avenue of Fashion, you are part of this business association."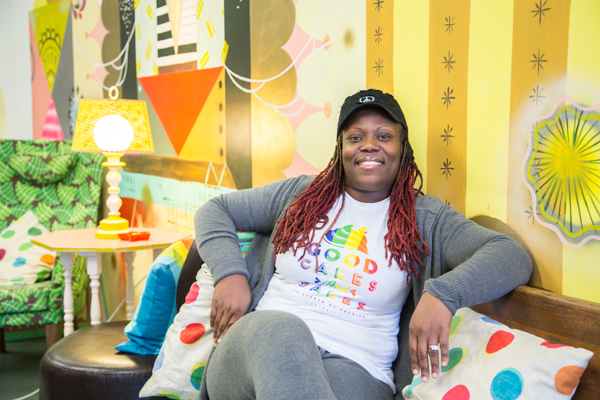 Michael estimates that there are about 166 businesses in the area, with 100 or so active and attend the Association's meetings on the second Wednesday of each month.
"We really focus on issues aimed at keeping The Avenue of Fashion clean from blight, safe from crime, and stable for business owners and those who shop in the area," said Michael.  "The Association wants people to come out and either discover or rediscover the wonderful businesses that are on The Avenue of Fashion, which overwhelming are African American owned."
Michael believes that The Avenue may never return to its days of the 1960s and 1970s.  However, he is optimistic that the fashion strip will always live up to its name of having fashionable shops, trendy restaurants, and great specialty shops and stores like Simply Casual.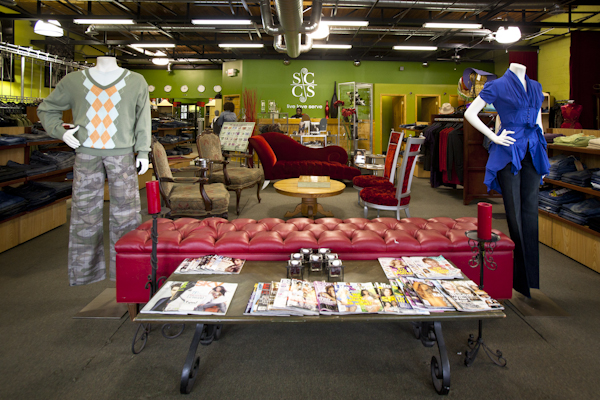 Michael also points to The Avenue continuing to attract new restaurants, such as Mr. FoFo Delicatessen that will open soon, as well as Bucharest Grill.  They will join many established eateries, such as 1917 American Bistro and Kuzzo's Chicken & Waffles.
"We want this area to continue to be a vibrant place," said JoJo Lanier, Jr.  "Much of the attention right now has been given to businesses investing and building up downtown, Midtown, Corktown, and other areas of the town.   We feel that our rich history on The Avenue of Fashion is worthy of investing and building up as well."
Michael agrees.
"The Association will continue to help current and future businesses on The Avenue of Fashion grow," said Michael. "There are few places in the city where people can find great places to shop, dine, and meet friends, family, and colleagues like on The Avenue of Fashion.  We want everybody to know that we are about attracting new ideas, in a new way for current and future businesses and shoppers."