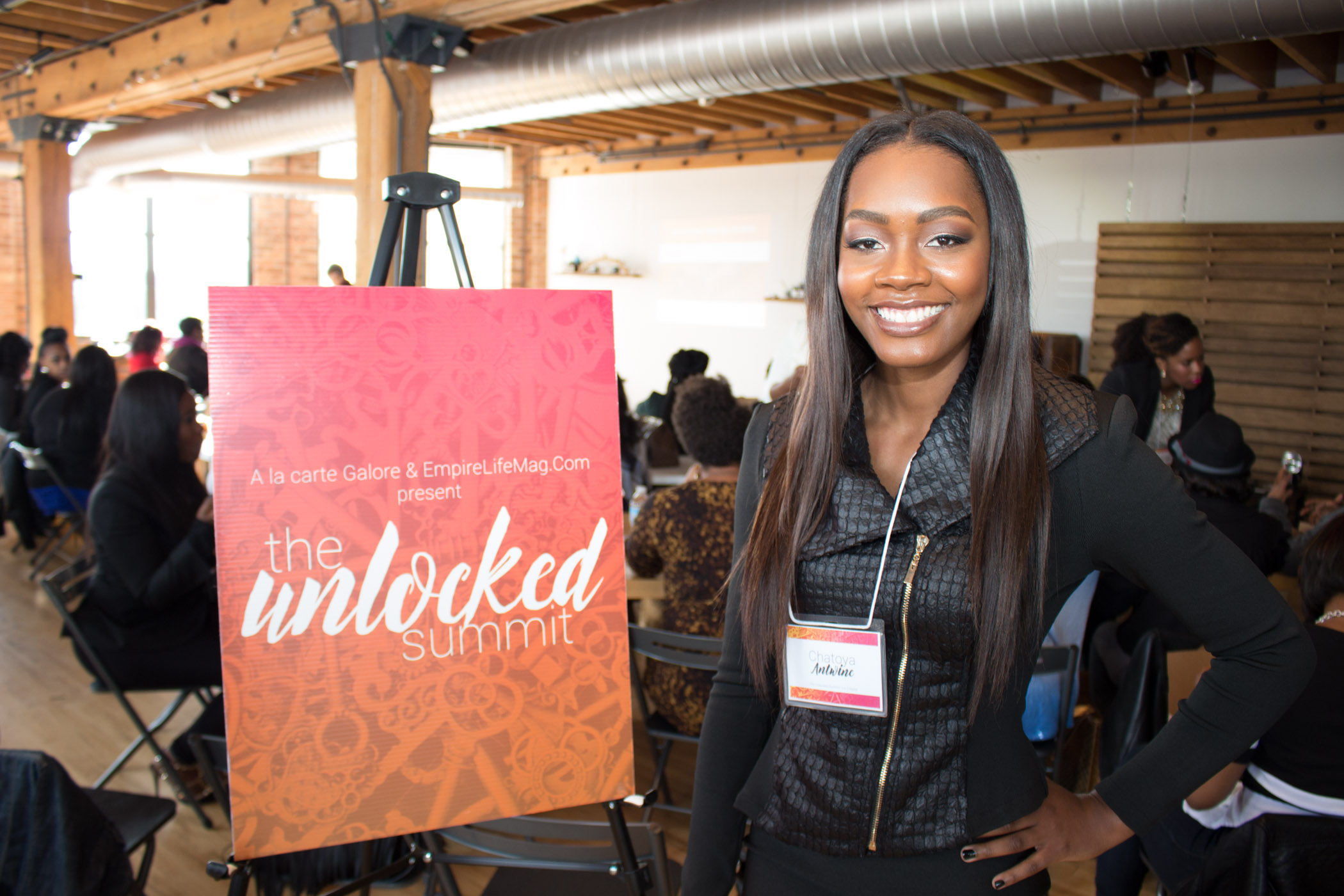 "The Unlocked Summit is a groundbreaking experience, whose goal is to help women entrepreneurs unlock their goals, dreams and future," said entrepreneur Chatoya Antwine during our recent encounter at Pink Pump boutique in Royal Oak. Unlocking potential is exactly what we believe The Unlocked Summit will do for each of its registrants.
Sponsored by the Michigan Chronicle, the complete 2016 summit experience includes a night of networking and socializing called The Unlocked Lounge which takes place Friday, Feb. 19, at Centaur in downtown Detroit from 6:30 to 9:30 pm, and The Unlocked Summit on Saturday, Feb. 20, at TechTown Detroit from 9 am to 5 pm.
Although the summit is a women-only event, The Unlocked Lounge is open to the public in general. New this year is the Unlock the City Award Ceremony added "especially for the city of Detroit," honoring Councilwoman Mary Sheffield and Dr. Nicole Farmer.
Two ambitious women, Chatoya Antwine, owner and executive planner of A la carte Galore, specializing in event, travel, financial, and career planning, and Asia Horne, creator and editor-in-chief of EmpireLifeMag.com, a digital platform for entrepreneurial women of color, joined forces to launch the summit in Chicago in 2015.
[ione_embed src=https://www.youtube.com/embed/DsLqIooe7Nc service=youtube width=560 height=315 type=iframe]
Antwine and Horne are excited to bring the summit to the Detroit this year. Workshops will be held on platforms of business, being, and beauty, led by hand-selected entrepreneurial women who have an impact on the city of Detroit as well as women who may be under-represented. This provides them with, according to Antwine, "a platform to be able to build their brand, let people know who they are and what they do."
She is excited that this year's workshops aren't just business-oriented. One workshop includes Jena Emily Utley of The Fitness JEM which provides health and wellness strategies for women.
In addition to the wealth of knowledge offered by a versatile host of contributors, this summit is innovative. According to alacarteblog.com, it will "provide an interactive, valuable, and sincere learning experience and equips registrants with tips, tools and resources needed to help women flourish in their businesses."
The event will also explore the importance of sisterhood.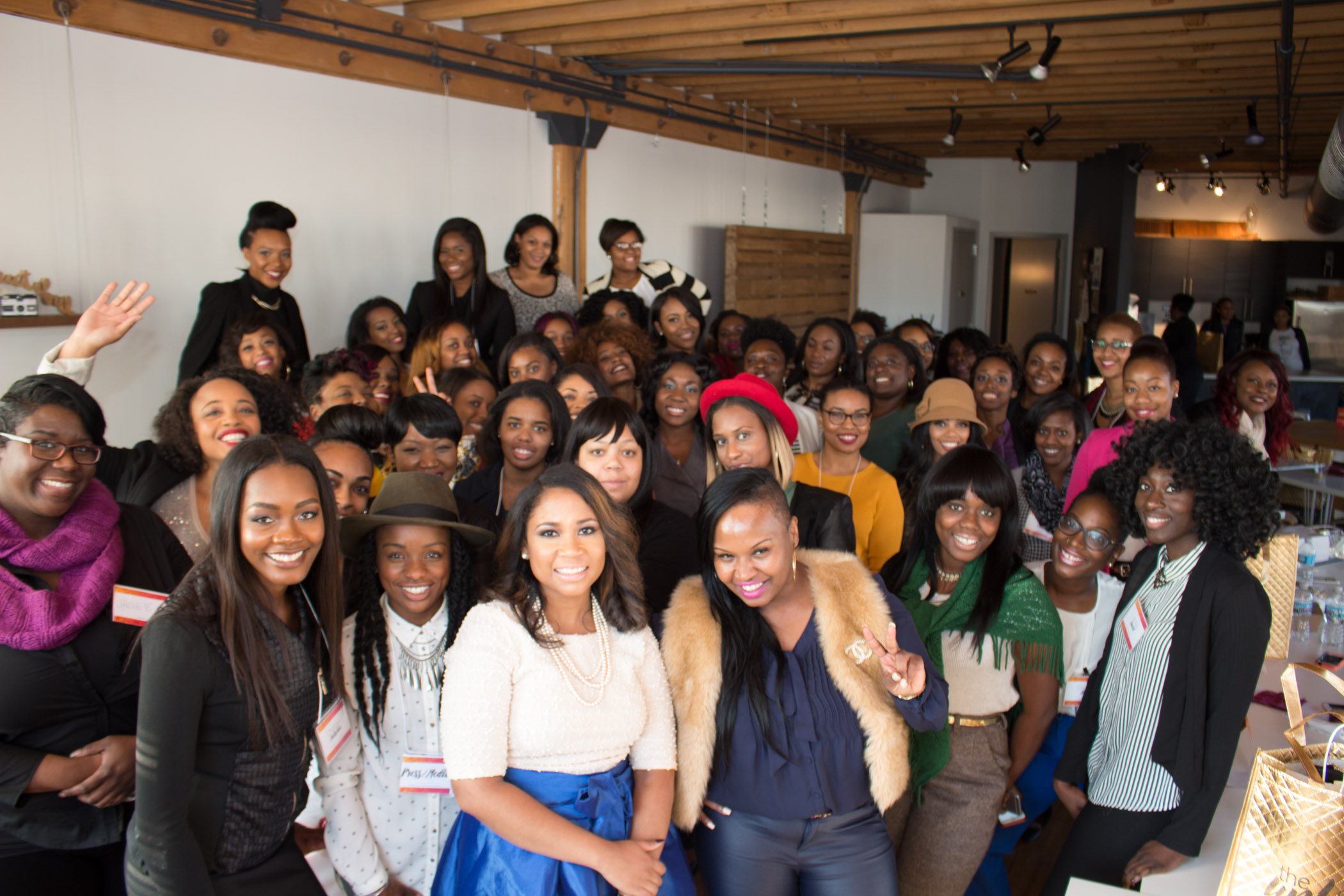 "We're all about women empowerment, holding each other accountable for whatever goals that you set out for your success journey," says Antwine. "If we're not helping each other, who's going to help us?"
The first Unlocked Summit was a sold out event, so don't miss the opportunity to be a part of this inspirational experience.
Registration is still open. Tickets can be purchased from theunlockedsummit.com or use the ticket link: theunlockedsummitdetroit2016.eventbrite.com.
Stay connected to find out about The Unlocked Summit's quarterly events by following on Instagram, Facebook, Twitter and theunlockedsummit.com.