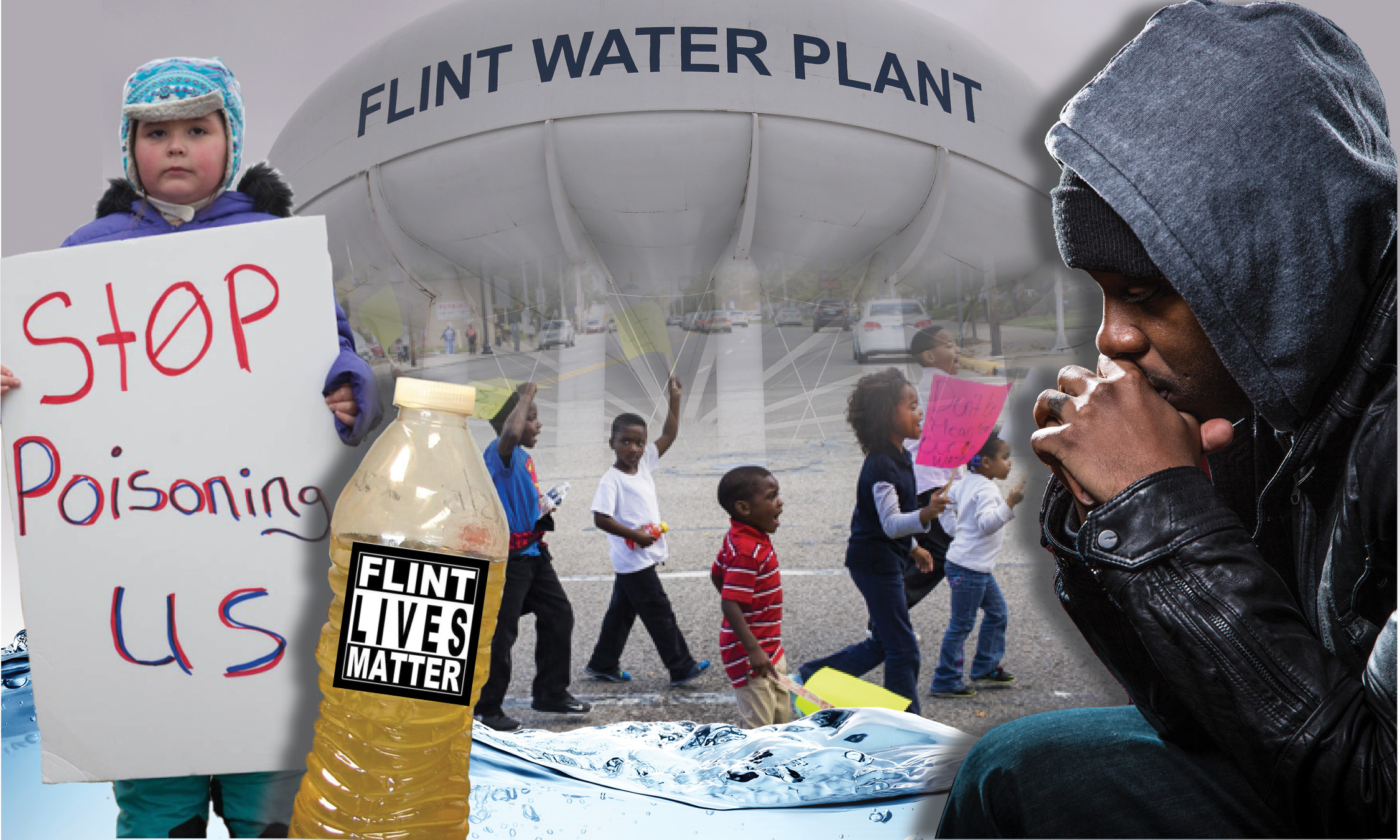 Funny thing happened to me on my way to Flint the other day. Well not so much funny as it was interesting. We stopped in a suburban computer store, cameras in tow, to purchase a few memory cards when the cashier asked what we were going to be filming. I told him that we were going to Flint to see what's going on with the water crisis. He asked a few more questions, which I answered. We completed the transaction—it was all good.
Then as I was leaving he said, "Alright good luck and remember…don't drink the water. Ha ha ha."
I paused. My first instinct was to become indignant, point out what an ass he was being at that particular moment and school him on the insensitivity of his comment. But I was running late and did not wish to engage. So I left. But his comment stayed with me.
"Don't drink the water."
This was a line usually reserved for third world countries. Yet here it was being said in reference to a city that is only about 66 miles away from my home. But much like a third world country the water that has been consumed from the Flint River is filthy. Filled with toxins and pollutants and has been deemed responsible for numerous health problems in the small town and increasing lead levels in children.
Jon Connor could have been one of those children.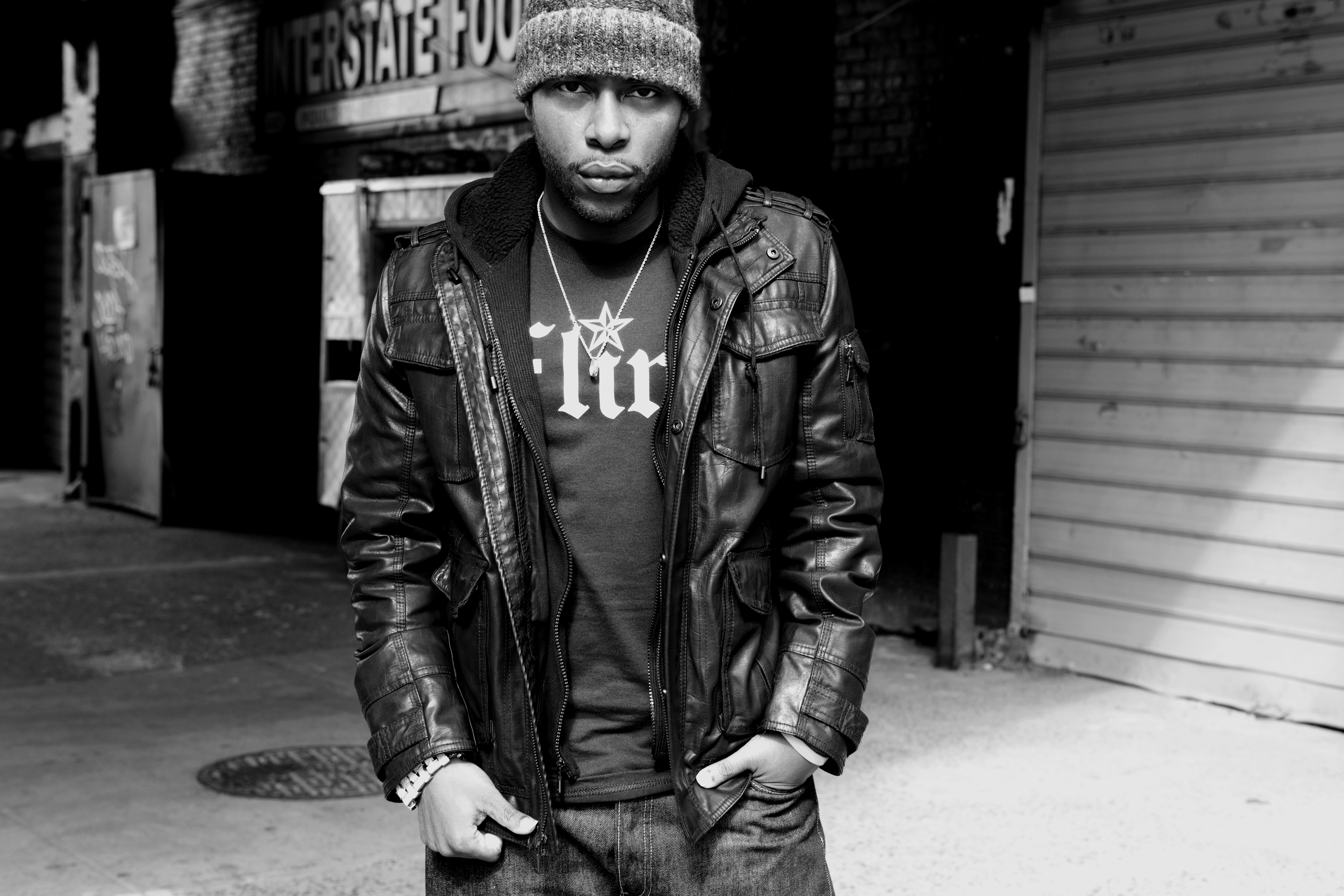 Connor is a rapper, producer and former XXL Freshman who up until about 3 years ago resided in Flint. Connor's life changed when legendary super producer, rapper and former NWA member Dr. Dre personally signed him to his Aftermath Records label. In order to fully seize this opportunity he had to move to Los Angeles to be closer to his mentor thus forcing him to move from the house and town that he's called home for all of his 30-year old life.
Connor has a deep affinity for his hometown. So with Flint being recently declared in a state of emergency he knew he needed to come home and connect with his community and family that still live there, many of whom have had to be tested for lead poisoning.
"I'm a Flint resident first and foremost. Before I was an artist or anything else I was a Flint resident," says Connor. "So I'm here to see what's going on and to also see what else is needed. Mateen, Dre, the entire Aftermath/Interscope family and myself really want to help out by giving what's needed. We know water is needed but when a crisis like this happens it affects other areas so I really just wanted to get here and see for myself what is needed so we can get the people what they need."
According to the United States Census Bureau the city of Flint has a recorded population of 99,002 and an increasing poverty rate of 41%. When discussing the rising poverty rate Connor makes a very telling statement. "Here in flint there's so many of us living at or below the poverty line that it seems normal. You don't really realize just how bad off you are financially until something like this happens and you can't help but think: would this have happened in a more affluent city?"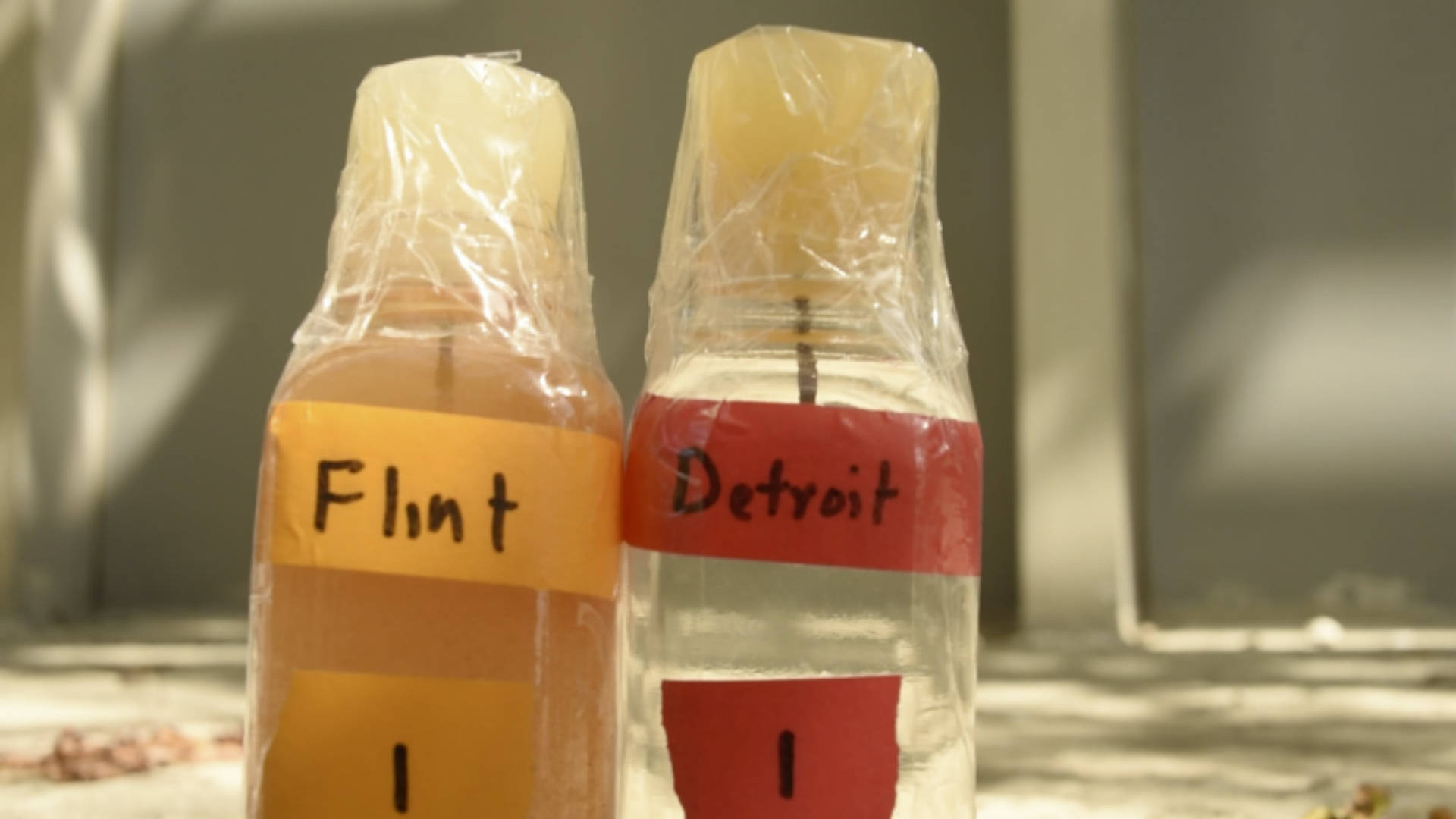 The answer is not likely as the decision to use Flint River water was made in the vein of saving money for the economically depressed town. Residents complained about the quality almost instantly after the switch from Detroit's water system was, made.
"We've known something was wrong with the water for about two years. And for two years we have been complaining and hoping something would be done. We put our trust in government officials and felt that this would be handled," Connor says. "This is comparable to Hurricane Katrina in terms of the number of people affected and the fact that government action or inaction made this situation the crisis that it is."
Gov. Snyder has stepped up and apologized to the people of Flint a point that Connor respects but he like many others feel that someone should be held accountable for this.
"None of us on a day to day basis gives any thought to the water that we consume. It's such a necessary commodity that you don't think about where your water is coming from because it's so vital you blindly trust that the government would protect the integrity of something so essential. You really wouldn't expect your government /elected officials to gamble with human lives like this. There are three things all people need to survive–that's food, water and air. So when you have a poisoned water supply it will drastically impact a person's quality of life and that's what we have here. I feel that someone has to pay for this."
Connor knows his town has been battered and bruised before and looks at the situation as one more obstacle for the people of Flint to overcome.
"We are not broken or hopeless because we are from Flint," says Connor.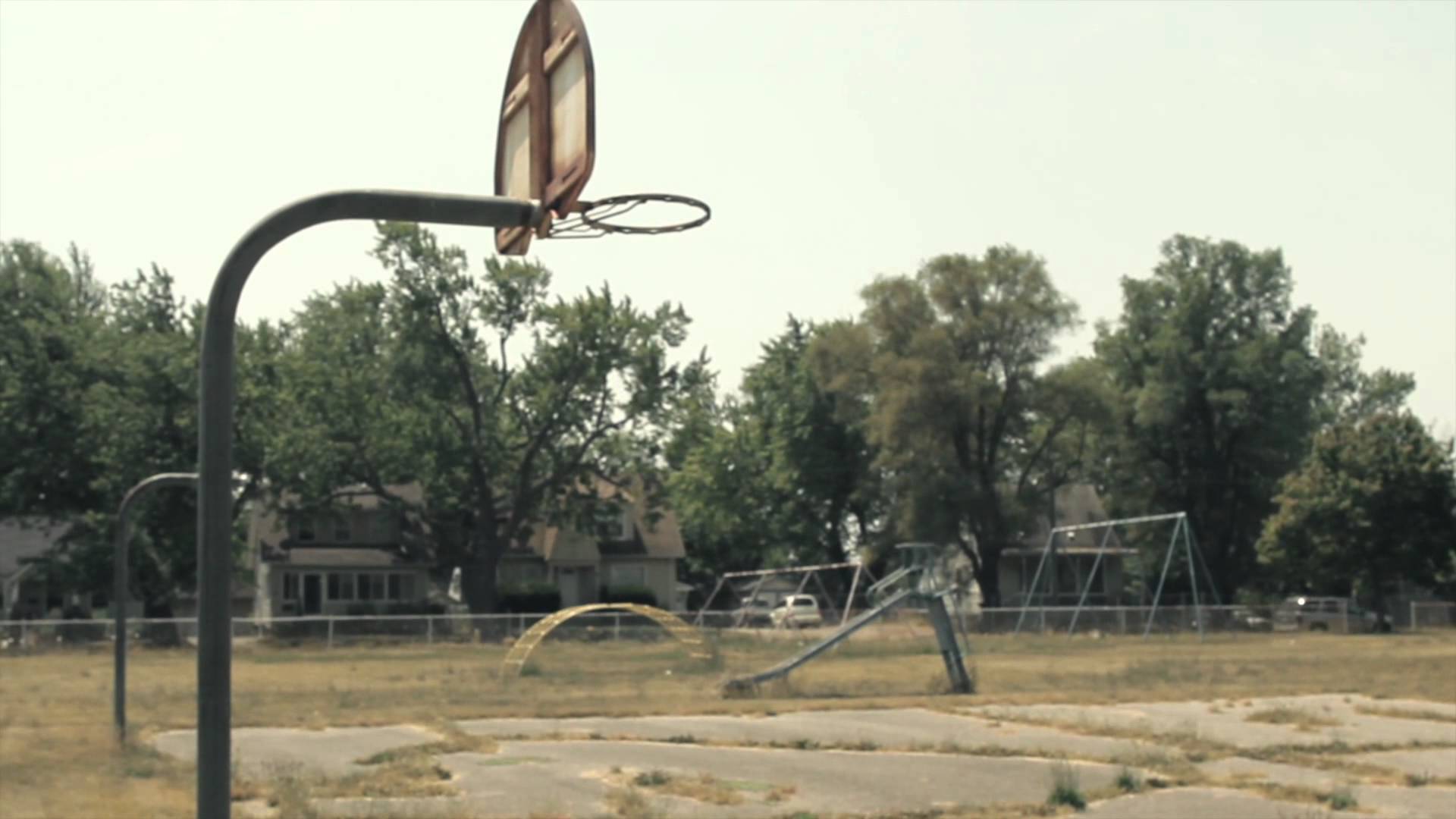 "Flint has been devastated before," he continues. "When the plants closed down, that forced some people to leave or forced into a vicious cycle of poverty. But those who have stayed are fighting to maintain while trying to elevate. So we are resilient but most importantly right now we are hopeful that the right thing will be done."
To government leaders he poses the questions, "What if you were a Flint resident? How long would you want to live in these conditions? Would you want to bathe in Flint water?"
To the kids of Flint who have already had to deal with closing schools and now the threat of extended lead exposure Connor offers encouragement.


"I want the children to not let the things they see in the news make them feel ashamed to be from Flint. We've been beat down before but we have to continue to rise and look at the people who have overcome the deficits that come with being from Flint. We have a lot of people from Flint that kids can look to for inspiration from actors, to politicians to athletes and everything in between. The battle for Flint didn't just start with this water crisis. We've been fighting for a long time and being from Flint is not a bad thing. This town builds character and instills a type of can do spirit. The poverty rate increases yet we continue to produce talented and intelligent people. The struggle breeds strength. It is important that the children find a reason to smile and find a reason to keep going because as child from Flint you are special.
Connor has released a new track called Fresh Water for Flint. The song features KeKe Palmer and address the water crisis. He is also working with various artists to put on a benefit concert for the city.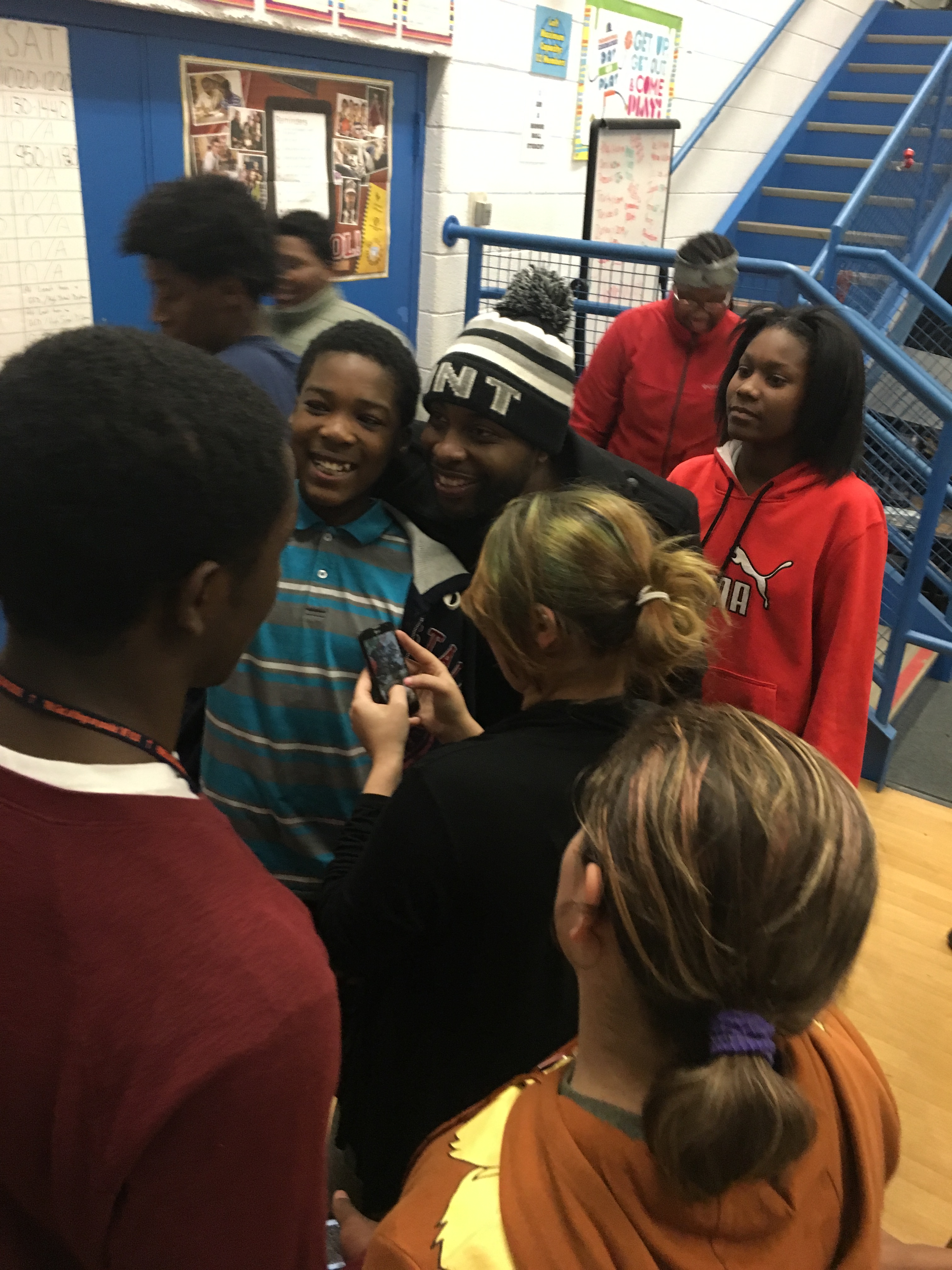 "I just want to do what I can to raise awareness and ensure that this situation stays fresh in the minds of everyone around the country. This is not just a flint issue this is a human issue."
"Other things will happen in the world and the bright lights of the media may fade but we cannot forget about Flint. This is more than a trending topic or a hashtag these are human lives and we cannot forget about this. It has to be fixed."
On Saturday, February 6, 2016, Greening of Detroit will provide Vans and Drivers and Real Times Media and Urban Organic Marketing will provide volunteers to help load and unload bottles of water. Water can be dropped off at Greening of Detroit's Northwest Detroit Office located at 13000 McNichols on Saturday, February 6, 2015 from 8am until 10am. Bottled water will be delivered to Mt. Zion Missionary Baptist Church,at 2109 Martin Luther King Ave. at 12 pm for distribution to Flint residents. For More information call 313-963-8100 #REALWATER
Patreice Massey is a contributing writer for the Michigan Chronicle. She can be reached at 313-963-8100 ext 266 or via email at pmassey@realtimesmedia.com.
About Post Author