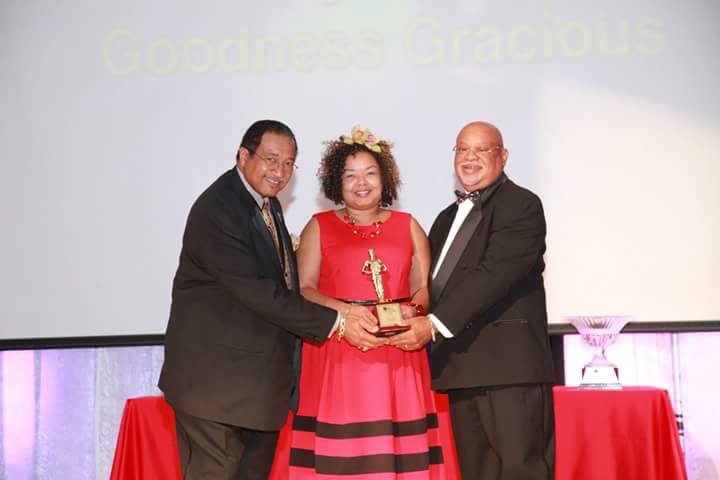 Detroit, MI – Goodness Gracious Inc., is proud to announce the grand opening of their new family run, full service, retail flower shop located at 7981 Kercheval St., in the West Indian Village area of Detroit.  The grand opening celebration will take place on December 3, noon- 6pm. Owner Kelly Jones, a second generation florist, opened Goodness Gracious Inc. in 1994. Goodness Gracious' reputation for producing high end modern floral designs for every occasion for an affordable price has garnered business from corporations, foundations, business associations and the general public.
"It is an honor and exciting moment for me and my family to take this leap of faith by opening a brick and mortar location," said Kelley Jones, proprietor of Goodness Gracious Inc. I appreciate the support of the Mayor and the City of Detroit. By supporting small business it really shows their dedication to bringing back this great city. Part of the rebirth of Detroit, small businesses like Goodness Gracious Inc. is only the beginning. Mayor Duggan also took part in the much anticipated ribbon-cutting celebration.
After years of doing most of her floral preparation and production in her own garage, Kelley was able to expand her rapidly growing floral enterprise to a storefront space in the Kercheval Bank Building with the support of the Banyan Foundation. The in-house production area and showroom also includes refrigeration facilities and space for client consultations and sales.
Goodness Gracious Inc. specializes in same day floral deliveries, wedding and event floral needs, corporate account needs, funeral and sympathy flowers, prom flowers, live plant arrangements, live orchid arrangements, and seasonal and holiday decorations. Their service area includes; Detroit, Grosse Pointe areas, Birmingham, Southfield, West Bloomfield, Bloomfield Hills, Ann Arbor, Royal Oak, Clinton Township, Farmington Hills and other nearby areas, along with out of state weddings and events.
About Kelley Anne Jones and Goodness Gracious Inc.
Kelley began her career in the floral industry in the 1990's. Since then, Goodness Gracious has been the florist to the area's tastemakers. A member of the National Association of Women Business Owners. The recipient of 2015 Best Vendor with Community Outreach Award by Detroit Community Health Connection.
Goodness Gracious Inc. was first established in 2002.  They play an integral role with Workforce Development and Greening of Detroit helping train Detroit youth and adults for green jobs in forestry, agriculture and landscaping.
For more information about Goodness Gracious Inc. contact Kelley Jones at 313.924.7223 or goodfloral@aol.com
For additional photos please follow this link to our Facebook page.