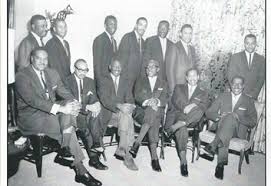 The Men Who Dare Inc. will be celebrating their 56th annual black and white scholarship ball on Saturday Nov. 14, 2015, at Motor City Hotel.
The event will feature as keynote speakers FOX 2's evening anchor and the host of "Let it Rip" Huel Perkins and his wife Priscilla.
The event is intended to showcase The Men Who Dare's scholarship winners for the evening as the group has supported scholarships to over 585 students over the past 56 years.
Tickets are $100.00 per person and all proceeds will go to The Men Who Dare, Inc general scholarship fund the event will feature dinner, dancing and raffle prizes.