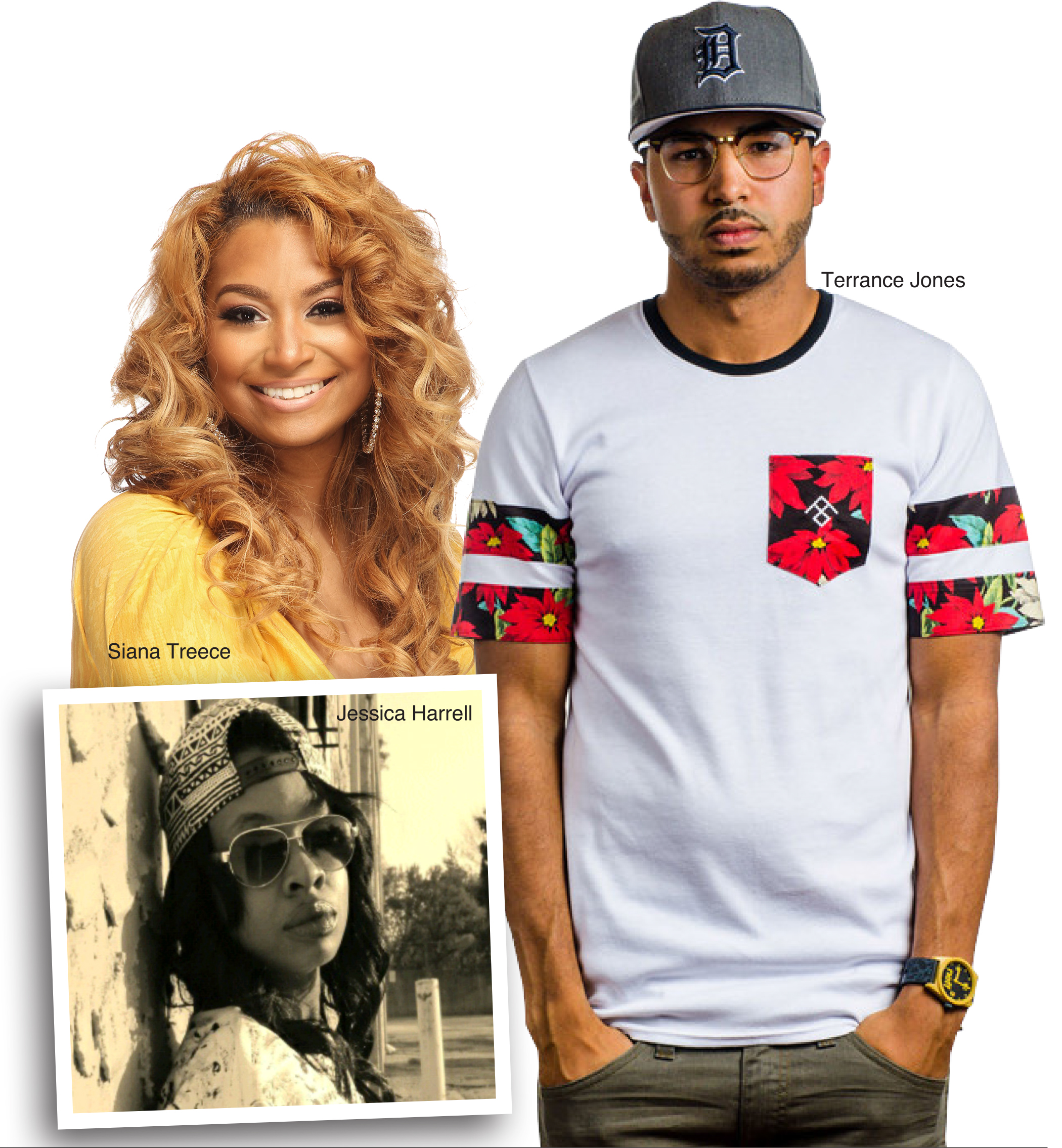 As Detroit has been dubbed America's comeback city, nine fashion designers are making an indelible mark on the city's revival through their fashion brands.
This November, the Detroit Garment Group launches its Fashion Incubator at Techtown — a one-to-two year business mentorship program — in Midtown Detroit.
Chosen from a large pool of applicants from all over Southeast Michigan, nine designers-in-residence were selected based on talent, drive and planning detail for their fashion lines.
The first group of designers are: Gabriella Gonzales of Waterford, Jessica Ashley Harrell of Southfield, Patricia Hollis of Highland Park, Kristen Huffman of Okemos, Terrance Jones of Detroit, Sheila Palmer of Detroit, Paulina Petkoski of Detroit, Daune Smith of Detroit, and Siana Treece of Southfield.
"The greatest need of our fashion design community is business-related education," says Detroit Garment Group founder and president Karen Buscemi. "It's common for college-level fashion programs to not include any type of business education. Designers know how to design, but they don't know how to become entrepreneurs. Most of the local fashion designers we interact with wish to have their own lines, but don't know the first thing about business plans, financial projections, pricing, branding, etc."
The incubator will do just that, giving the nine selected designers the know-how to successfully launch a brand. Areas of focus will cover the legalities of starting a business, writing a business plan and creating financial projections, to branding, marketing, sales and distribution.
Program creators say mentorship is a crucial element of the program, ensuring the designers have access to experts in a variety of areas necessary for building a solid business, from legal and finance to sales, marketing and public relations.
Jones, 23, owner of First Class Committee, moved to Detroit three years ago and says he is looking for that mentorship, learning the business side of fashion.
"I'm basically looking for the mentorship and learning all the things you can't really get unless someone who has taken those steps before, shows you," Jones says.
Jones started customizing clothes for himself and started to notice the feedback he would get from strangers and says that's how his dream started. He says he wants to change the game of fashion starting in Detroit.
"Everybody who thinks high fashion, thinks it's out of reach or unattainable, and I want to change that," Jones says.
In addition to individual workspaces, the designers will have access to top-of-the-line industrials sewing machines, cutting tables, space to store patterns, fabrics and designs, and high-end design software and equipment, including a digitizer and plotter for pattern making.
Treece, 26, a Detroit native, expects to be surrounded in an environment of professionals who will help her business, the Siana Treece Collection.
"I always like to be a part of things that are new and happening in the city," Treece says. "I wanted to take advantaged of the opportunity to learn, for the hands on experience, and to be surrounded by people who are on the same page with you."
Treece creates couture designs fit to compliment the diverse and beautiful shapes of fashion-forward women who feel they want to be the center of attention.
"You want to look your best, feel your best, and that's where I come in," says Treece. "I like creating really beautiful and pretty pieces accentuating the beauty in women. We all are uniquely beautiful in our own way, and I like to celebrate that."
Other local fashion designers can take advantage of Detroit Garment Group's Associate Designer Program at the incubator for a monthly fee, giving designers 24/7 access to all the industrial sewing machines, design software and equipment.
Harrell, 28, known as Jesse Jane, says she is grateful for the opportunity to be a part of the incubator program.
"As a designer, you can have exactly what it takes to create a great product. However, the chance to receive an opportunity that will put a certain light that you cannot shine on yourself is priceless," says Harrell.
Harrell, owner of Styles by Jesse Jane LLC, offers edgy, Detroit inspired couture fashion. She says she wants Jesse Jane to make a mark on Detroit's fashion scene and become a globally recognized brand.
For bios and headshots of the DGG Fashion Incubator designers-in-residence, visit www.detroitgarmentgroup.org.
Contact Jason Flowers at jflowers@michronicle.com or at (313) 963-5522.