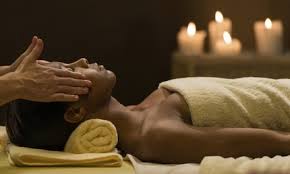 Southfield is slated to become home to a new business, Amazing Skin by Nina Maria, opening later this month in the Franklin Athletic Club.
"Within our caring and nurturing environment, clients can indulge in an array of holistic skin care services. As the 'eyes are a mirror to the soul,' the skin is a reflection of personal health," said founder Nina Maria. "The health and beauty business is hoping to bring quality products at affordable rates."
She recognizes that health and beauty is at the forefront of a lot of people's mind nowadays.
"Moistened, radiant skin that is clear of blemishes is in demand. We are here to guide our clients in maintaining healthy skin of the most optimum condition," she said. "Nail care, lash extensions, make-up consultations, and a hydro-therapy-chair are among the options that my clients have in order to feel and look amazing."
The business and city of Southfield will be conducting a ribbon cutting ceremony on Friday, Oct. 23 to celebrate the announcement and grand opening. Southfield Mayor Donald F. Fracassi is expected to co-lead the event.
Those in attendance will be able to tour the facility, get beauty and health tips and meet the staff of the new establishment. The first 50 spa patrons will receive a $50 off coupon on their Ayurvedic amazing reliever facial.
"I use natural Ayurveda techniques that will allow clients to settle their bodies into a state of profound rest and relaxation, while treating their skin to my adroit esthetician care," said Maria. "I am combining my cosmetology expertise and philosophy with tranquil living at my new spa, Amazing Skin by Nina Maria, where being beautiful is having a healthy body, mind, and spirit."
For more information on products and services offered at Amazing Skin by Nina Maria, visit www.amazingskinbyninamaria.com.
About Post Author