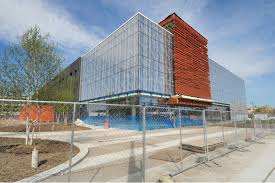 Wayne State University's new Integrative Biosciences Center is aimed at helping to fight against health disparities from which many Detroiters suffer.
Detroit's primary urban university is dedicating $93 million to the IBio Center. The building is located on more than two acres of land on Woodward Avenue. It features more than 150 thousand square feet of lab and clinical space to help researchers and medical personal collaborate on finding solutions.
More details of the university's plans are expected to be announced this Wednesday at a press conference that will include university President M. Roy Wilson, Detroit Mayor Mike Duggan and other city leaders.