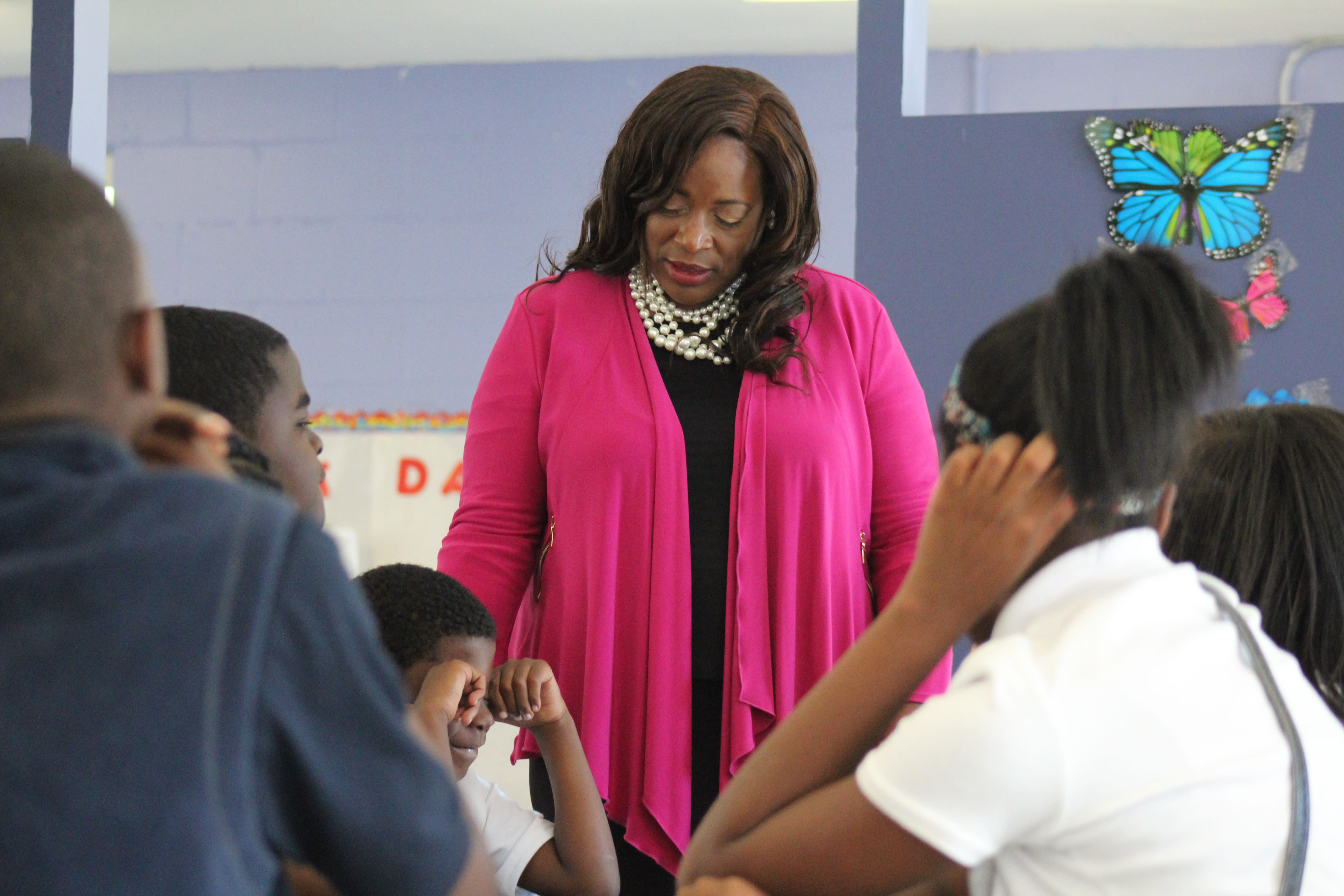 Franklin-Wright Settlements, Inc., the nation's oldest settlement house, has expanded its outreach footprint with the purchase of the former YouthVille of Detroit in Midtown, plus a large purchase of land on Detroit's east side. These purchases increase the organization's Detroit beltway to five properties, including the main office, The Family Place, and Sophie Wright Branch office.
"You do not get to be 134 years old without positioning yourself to be lock-step with change," said Monique Marks, president and CEO, Franklin-Wright Settlements, Inc. "With the resurgence of Detroit, it just seemed to make good sense to be afforded an opportunity to acquire a physical asset with an ability to provide income to the organization to support services."
The 73,000-square-foot, Woodward Ave.-facing building will be used to expand Franklin-Wright's youth programming efforts. Most immediately, a portion of the building will be outfitted for an Early Head Start Child Care Center, with services including enriched child care, daily drop-in, respite, before and after care, early childhood intervention and parenting support programs.
Marks, who joined Franklin Wright in 1997 and assumed the directorship in 2001, wasn't too keen on being a director when first approached with the offer.
"I was one of the people who didn't want a promotion. I didn't want to be the director, I just wanted to go and reach out to families," she said. But, "my husband kept saying, 'Well the higher you go the more influence you have on the programs. Then you would have more influence over how families are treated. You can be more of an advocate."
All these years later, Marks has obviously made her peace with her initial uncertainty about the job. To do what she does requires an almost superhuman level of patience and dedication, and Marks appears to have those qualities in spades. She simply refuses to give up on people who so many others wrote off long ago as incorrigible or unworthy.
"Many of them, they haven't been taught how to survive, so I teach them how to survive. That means life skills," she said.
The key, she says, is basically common sense and common decency.
"You treat families with dignity and respect even when they don't treat you with dignity and respect. Just because you're in a position of authority does not give you authority to treat them in any way but kind."
For more than 10 years, Franklin Wright has exposed hundreds of inner-city youth from the greater Detroit area to the college experience through its annual college tour program. To date, 100 percent of the tour's participants have either graduated from college, are currently attending or working towards admission.
With the generous support of DTE Energy and Molina Healthcare, 41 students — some of whom have never been outside the city of Detroit — embarked on the seven-day tour this year and visited both mainstream institutions as well as HBCUs (Historically Black Colleges and Universities), including Central State University, Wilberforce University, John Hopkins University, Bowie State University, Georgetown University and Howard University.
Long term, Franklin-Wright will explore options to refine its brand as a settlement house and human services agency. This will include the possibility of opening an in-demand, quality learning center for children from pre-school through third grade, to foster a constructivist model where students learn to be critical thinkers through discovery and 21st century teaching and learning. Services offered at the organization's east side site will eventually be offered at the Midtown location, with the addition of extracurricular actives such as a film and dance school.
"All of this, and more, can be done under one roof. It's a perfect training ground with endless possibilities," said Marks. "Franklin-Wright, like Detroit, is like the Phoenix rising. We have always scanned the landscape, and even when we were quiet, we maintained a capacity for vision and we exemplify perpetual inspiration and are excited to be part of this rebirth and to join the Midtown movement."
Current tenants, who occupy about 11,000 square feet of the building, are the Henry Ford Health System, which has a clinic in the building; Michigan State University, which has an extension program in the building; and headquarters for Don Bosco Hall, a youth services nonprofit. Franklin-Wright plans to build solid partnerships with these tenants to ensure engagement of individual professions and professional practices that align with the redevelopment and culture of Midtown.