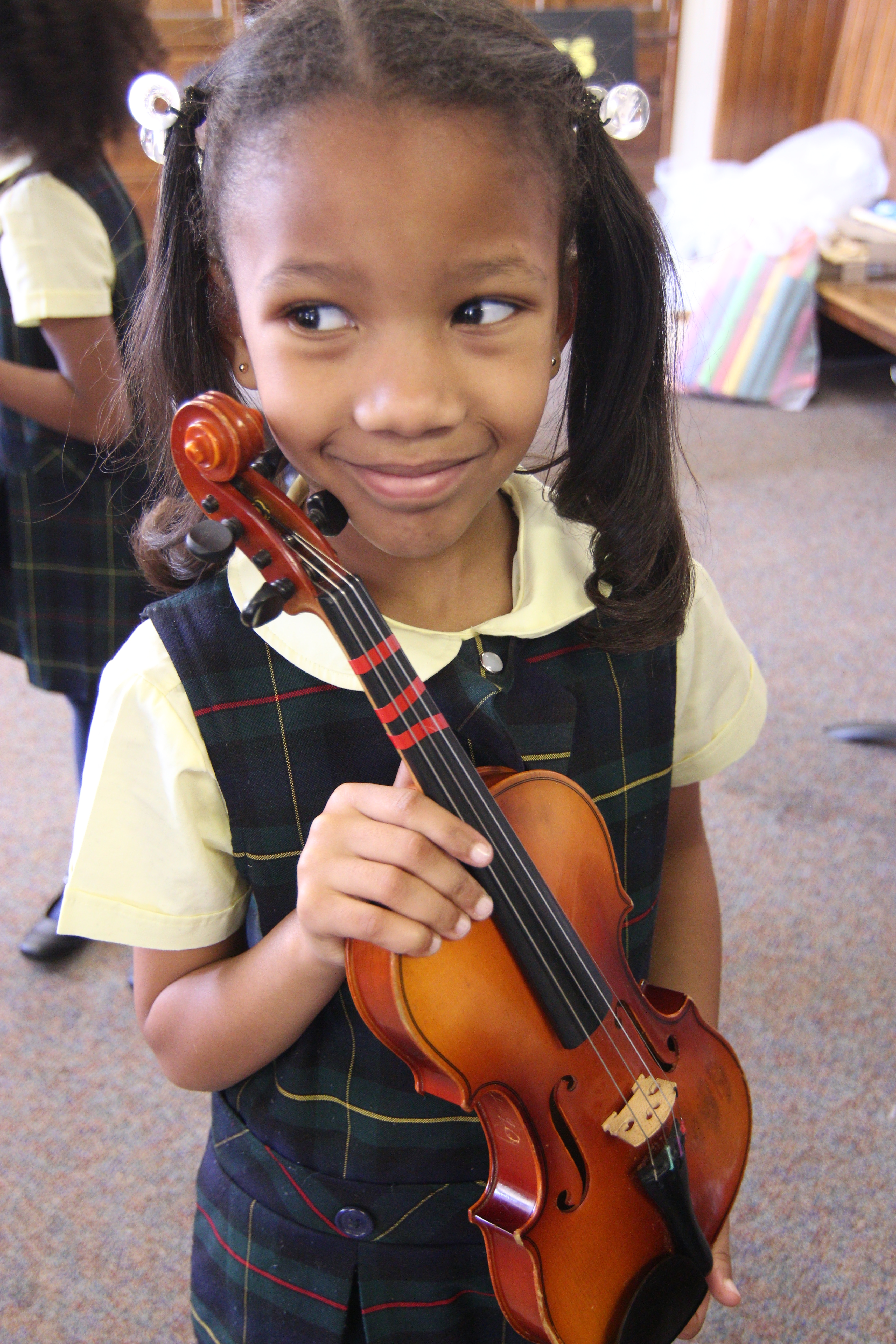 Cornerstone School's approach in educating its students is developing a well-rounded individual, and the same goes for its award-winning music program.
Despite the accredited school's limited resources and practice times, Cornerstone has been successful in producing accomplished performing arts students.
Cornerstone's Choir Director Eric Gardner says it's important for the music program to find opportunities for the children to give of their time and talent.
"We perform at the Fountains at Franklin twice a year for seniors during Christmas time in between our other performances," says Gardner. "During the summers we do partner driven events — about eight to 10 golfing events."
All students receive and learn the violin in the 3rd grade and continue to participate throughout high school, choosing among Cornerstone's extensive choir, strings, and piano programs, giving a minimum of three performances each.
This year, Cornerstone added to its music program Cass Technical High School's Former Orchestra Director Marc Haas. Haas brings over 15 years experience at Cass Tech and decades of experience prior to joining Cornerstone's innovative music program.
"He [Haas] is now training our children in strings," says Gardner.
All Cornerstones' instructors are highly qualified, and every music teacher is also a performer, bringing a unique perspective to the students' education.
"Our instructors have performed everywhere from New York to Austria and share an enthusiasm about the benefits of the program, both creatively and academically," says school officials. "Students learn to both express and discipline themselves, often improving concentration and mathematical skills."
Cornerstone's music students have participated in the String Festival Solo Ensemble, performed with the Detroit Symphony Orchestra, and received superior ratings in the National Federation of Music Festival. They have also collaborated with student teachers at Michigan State University, which has proved a tremendous connection for the students.
A larger community through a partnership with the University of Michigan also supports Cornerstone Schools' music program. Through this partnership Cornerstone students are introduced to music as more than simply a hobby or interest, but as a potential and viable career.
Much of the program's success is because of the tremendous support it receives from partners, friends, parents and teachers.
About Post Author