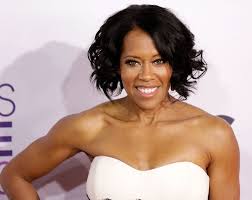 When Regina King's name was called at the Primetime Emmy Awards as Outstanding Actress in a Limited Series or a Movie for her work in "American Crime," this writer, like so many other people, shared her excitement.
I love Regina King! And have ever since she was a girl, portraying Brenda Jenkins on "227." She knocked me out in "Ray." Deeply impressed me (and made me laugh) in "How Stella Got Her Groove Back." Intrigued me in "This Christmas." Fascinated me in "Poetic Justice."
And you know about all of her other great performances, in movies like "Jerry Maguire" and "Enemy of the State," and many TV shows. In fact, Regina King, Meryl Streep and Angela Bassett are my three favorite actresses.
I hope Regina King wins many more awards, including the Oscar.
BY THE time you read this,
Gladys Knight's new single, "Just a Little," will have been released. Wow, talk about a change of direction! This is upbeat dance music with the legendary lady working with hot young talent in material and production. An album is expected early next year.
"We just wanted to have fun," said Knight. "Most of the singles I've released prior to 'Just a Little' were ballads. I wanted something new, something that we could dance to."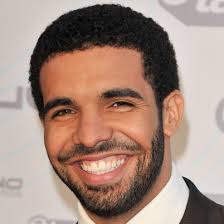 DRAKE (full name, Aubrey Drake Graham) has opened a restaurant in Toronto, Canada, the city of his birth, called Fring's. We wish him the best, but what does "fring" mean?
He joins a long list of celebrities who have got into the restaurant business, with varying degrees of success, including Jay-Z, Justin Timberlake, Doug E. Fresh, Ludacris and Jennifer Lopez.
Speaking of Drake, we've all heard about his "on again off again" relationship with tennis queen Serena Williams. There is just something awkward about that pairing. An enduring relationship, let alone a marriage, seems unlikely.
I WAS listening again to "I Wish," one of the many outstanding songs on the recent album "Love, Marriage & Divorce" by Toni Braxton and Babyface.
Lyrics don't come any more blunt than these: "I hope she gives you a disease. Not enough to make you die, but only make you cry like you did me."
Braxton wrote the song based on her mother's experience. When Braxton's parents were divorcing, her mother said almost those words exactly.
And while on the subject of Braxtons, by the time most of you read this column, Tamar Braxton's new album, "Calling All Lovers," will be out.
Count me in among those extremely disappointed with Ebony magazine for putting the word "badass" on the cover of the current issue. Standards should never be lowered for the sake of being "trendy."
TERRENCE HOWARD, a great actor and costar of the superhot "Empire," appeared to be intoxicated as a presenter at the
Emmy Awards, presenting the award with his "Empire" costar Taraji P. Henson.
But he's had (and has) a lot of issues. In fact, there is a big story about him in the new Rolling Stone magazine titled "Terrence Howard's Dangerous Mind," with a kicker that says, "He's the leading man on network TV's biggest new show, but trouble and turmoil have chased him his entire life."
Gabrielle Union and her husband, Dwayne Wade, who currently plays for the NBA's Miami Heat, were recently profiled in a national publication as being among the best-dressed married couples in Hollywood.
BETCHA DIDN'T KNOW…that the part of Neo in the blockbuster film "The Matrix" was originally offered to Will Smith. When he turned it down, the part went to Keanu Reeves.
MEMORIES: "I Tried to Tell Myself" (Al Green), "Didn't You Know (You'd Have to Cry Sometime)" (Gladys Knight & the Pips), "The Letter" (the Box Tops), "Snap Shot" (Slave), "The Closer I Get to You" (Roberta Flack and Donny Hathaway), "I Really Don't Need No Light" (Jeffrey Osborne), "Maybe" (the Chantels), "That's How Heartaches are Made" (Baby Washington), "There's Gonna be a Showdown" (Archie Bell & the Drells), "If You Think You're Lonely Now" (Bobby Womack).
BLESSINGS to Rogers Foster, Mario Morrow, Fred Goree, Monica Morgan, Leland Stein, L.T. Robinson, Mildred Scott, Vickie Winans, Marcus Amick and Jackie Hicks.
WORDS OF THE WEEK, from Ashleigh Brilliant: "Good ideas are common. What's uncommon are people who will work hard enough to bring them about."
Let the music play!
Steve Holsey can be reached at Svh517@aol.com and PO Box 02843, Detroit, MI 48202.
About Post Author