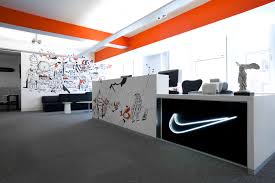 Dan Gilbert along with his slew of companies have undoubtedly attracted a number of businesses to Detroit.
The question around town is: Will Nike be next to come to Detroit?
"I would love it if Nike were downtown, I would apply and work hard for them," said Detroiter D'Juan Cook. "Nike is a game changer in a lot of ways and I am sure people would love to work for them if given the chance."
Nike has remained mum on the speculation amidst rumors of the footwear giant's possible involvement in Detroit's downtown district, on Woodward specifically.
Fathead CEO, Patrick McInnis, retracted his statement of announcing Nike and other "high-end retailers" as coming to Detroit, earlier this year.
"One of the unique things about this is, we've created an economy in Detroit. Now, we have this group that their sole job in life is to go out and recruit companies to come to Detroit," he said after saying Under Armor and Nike were slated to arrive to Detroit soon.
"I'm not supposed to say that, I don't think." he joked, leading to laughter from the crowd.
Nike's arrival to Detroit would be no laughing matter, nevertheless. The globally recognized company is known for its innovative designs and creative marketing tactics. Its presence would signify a maturation of progress for the reemerging city.
"I don't see why they wouldn't come down to be honest – it only makes sense for them to do so considering all the happenings in Detroit nowadays," said Shena Grenning, a former employee of a local Foot Locker.
The last time Nike had an official presence in Detroit was in 2004.
Some other stores in city and its surrounding cities that currently sell Nike shoes are: Bob's Classic Kick's, Burn Rubber and of course major retailers Foot Locker, Villa and others.
The closest Nike stores are located in Auburn Hills and Howell, Mich.
"I am tired of driving all the way to Auburn Hills or Howell to get my Nikes," said Brian Langston, who believes he has more than 75 shoes in his collection. "It would be a lot easier to just head downtown to pick up a pair."
Do you think Nike will be coming to Detroit anytime soon?