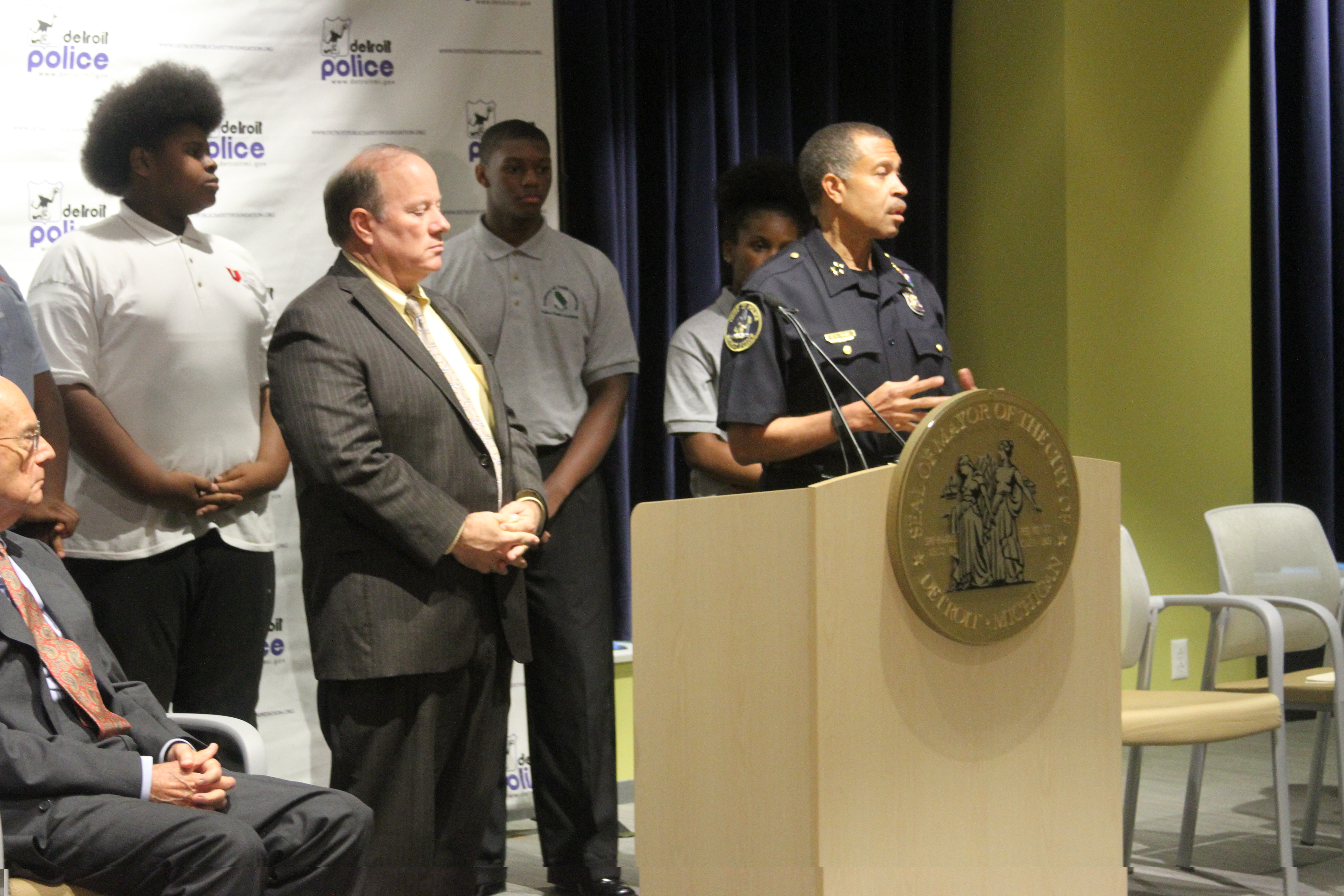 The Detroit Police Department has been awarded $2.8 million in federal grants to hire as many as 15 more police officers and equip cops with body cameras, according to city officials at a press conference. DPD also unveiled a new partnership with city schools to engage the interest of students considering law enforcement careers.
Detroit has become the big winner among five Michigan cities to receive funds to hire more officers through the U.S. Justice Department's Office of Community Oriented Policing Services.
Taylor won $500,000 for four officers; Redford Township won $375,000 for three officers, and Harper Woods $250,000 for two officers. Grand Rapids also won $1 million for eight officers and Kalamazoo won $1.25 million for 10 officers, according to the Justice Department.
At a news conference at Detroit's Public Safety Headquarters downtown, Mayor Mike Duggan said the grant will help ease the funding strain as the city moves toward its plan to equip all police cars with dashboard cameras within a year, and equip all officers with body cameras over the next two to three years.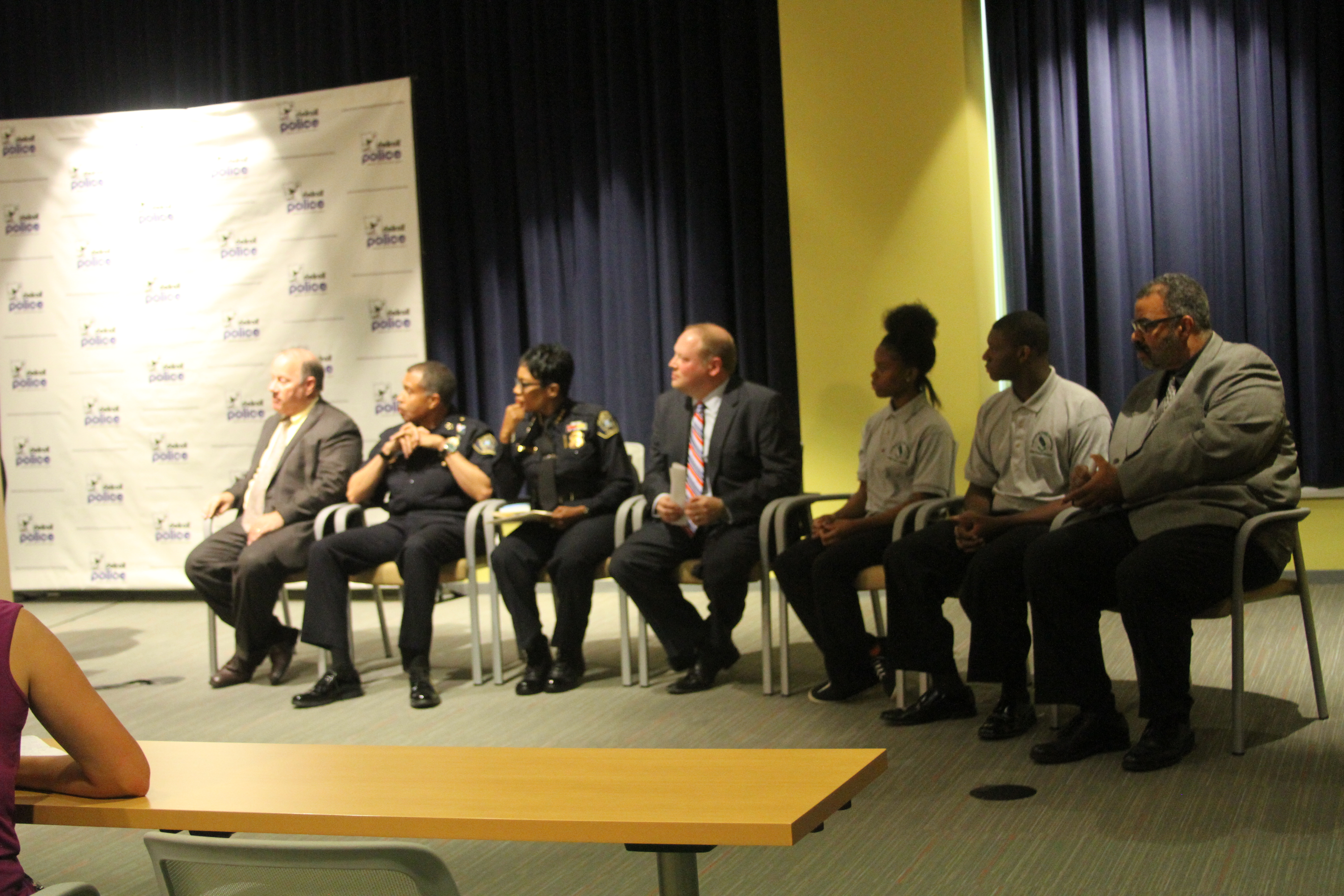 City officials also touted the new partnership between DPD and two schools in Detroit to educate high school students interested in criminal justice. The three-year program includes 50 students from Cody Academy of Public Leadership and University Prep Academy.
Entrance to the competitive program is available to 10th graders at the two schools. It is designed so that they graduate high school and are ready to attend Detroit's police academy if they choose.
First Assistant Police Chief Lashinda Stair, the brainchild beyond the high school program, said the students who graduate from it will be have a "competitive edge compared to other candidates" for the Detroit Police Academy. Duggan's office also said the partnership is similar to a new program that offers Detroit's Cody High School Complex are offered a two-year training and education program so that allows them to certify as firefighters and paramedics by the time they graduate. While the students won't graduate with official certifications; they will be better prepared to enter the Detroit Police Academy
"They will have a significant leg up," Duggan said. "It does two things for us: It creates job opportunities for our own residents, but it also builds the police-community relationship. Nothing can build the relationship between the police department and the citizens faster than if the members of the department grew up in this city and are from this city and ultimately, we hope, live this city."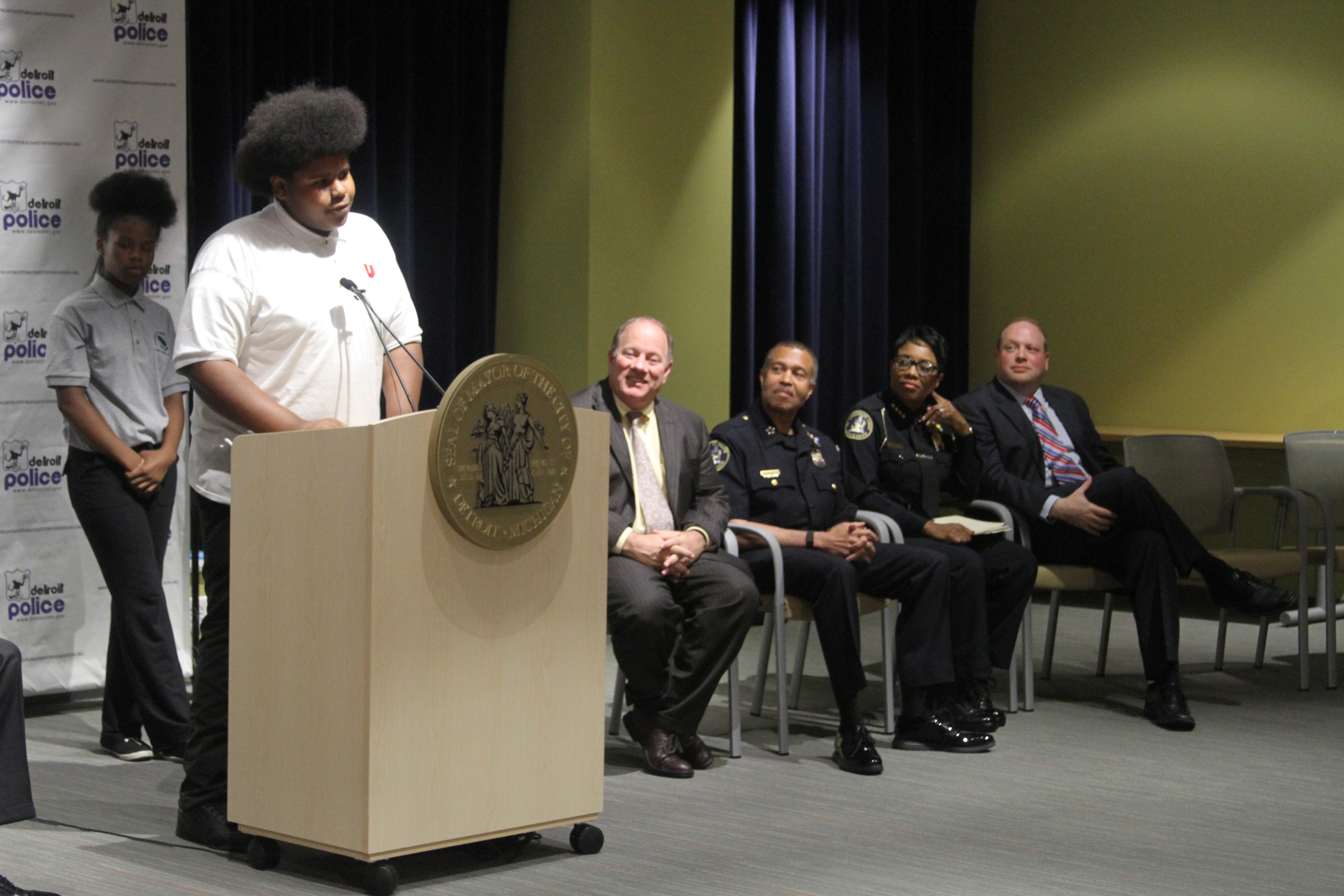 It is vital that students receive a well-rounded education that includes English, math, and science. Additionally, coursework focusing on criminal justice i.e. ethics, tactics, practical training and conflict resolution will help prepare students for the real world outside the classroom. Students in the program will also receive a paid summer job with the police department.
Students from Cody and University Prep expressed their excitement over the program, as many of them are interested in careers in criminal justice. The program will essentially introduce an industry to these students, help prepare them for entrance, and give youngsters more direction in terms of their futures.