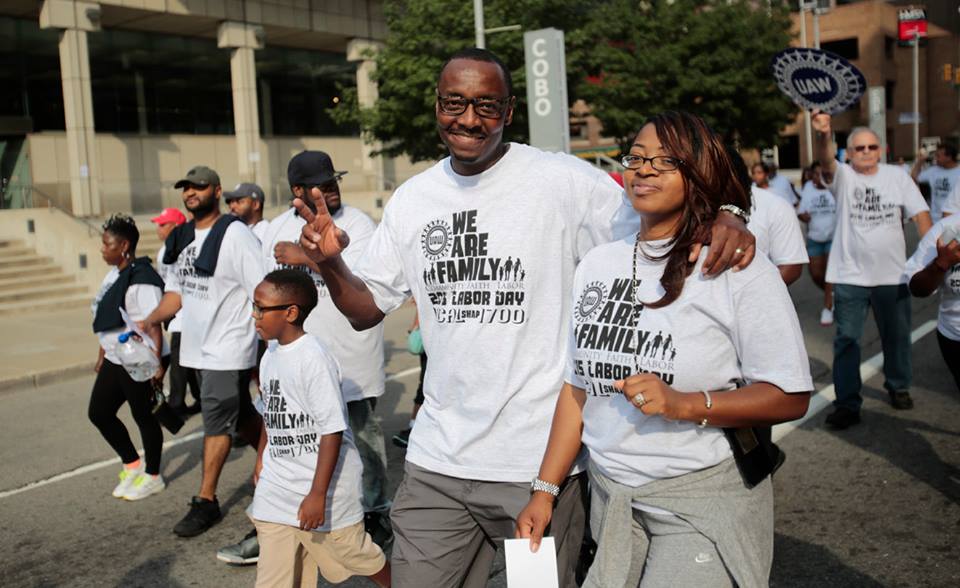 The UAW International Union held its annual Labor Day Parade to honor union workers across the metro Detroit area.
Hundreds of marchers gathered at the Old Tiger Stadium and continued down Michigan Avenue until reaching the National Programs Center located between Detroit's Cobo Hall and Hart Plaza. Members got a chance to spotlight the pride of their local unions. The event included music, food, and entertainment.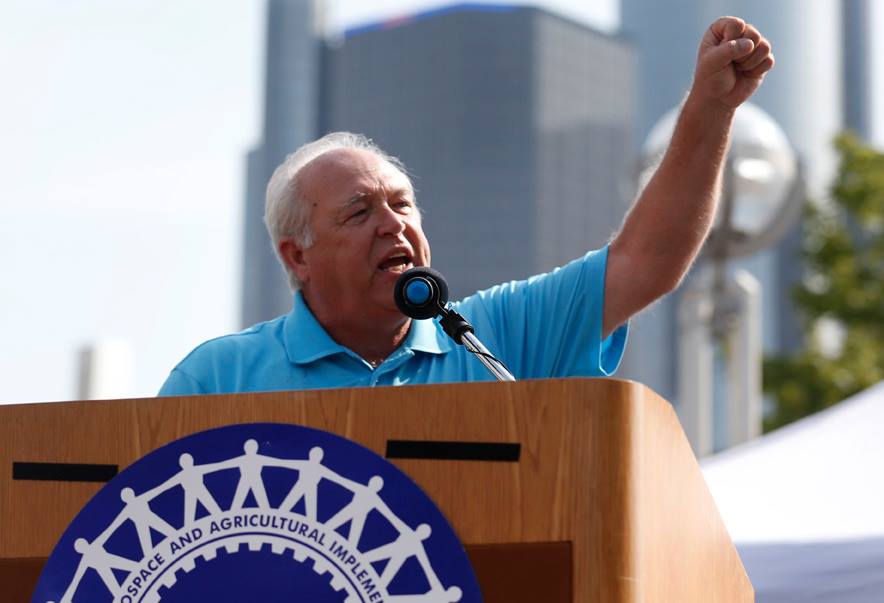 The LaborFest 2015 was the brainchild of UAW President Dennis Williams. UAW Ford Vice President Jimmy Settles served at the event's host. The parade is designed to bring together union members and their families to champion optimal work conditions.
Local workers from 16 unions including the AFL-CIO, AFSCME, and Teamsters gathered together to make a statement of solidarity.
The banner hanging over the festivities said it all: WE ARE FAMILY – LABOR – COMMUNITY – FAITH  in solidarity.
In an official address, President Dennis Williams stated:
"We are reminded, even today as we march and at the same time continue to negotiate with several employers around the country, the importance of what Labor Day means for all working women and men. Carrying a union card gives us the right to negotiate fair wages and fair treatment by employers by joining together so our families and communities can share in the prosperity they helped create. That is a right all working people should be able to exercise freely on the job. Working men and women should be celebrated today for being the backbone of this great nation's economy. We are family and community fighting to preserve the middle class. We wish everyone a safe and enjoyable Labor Day."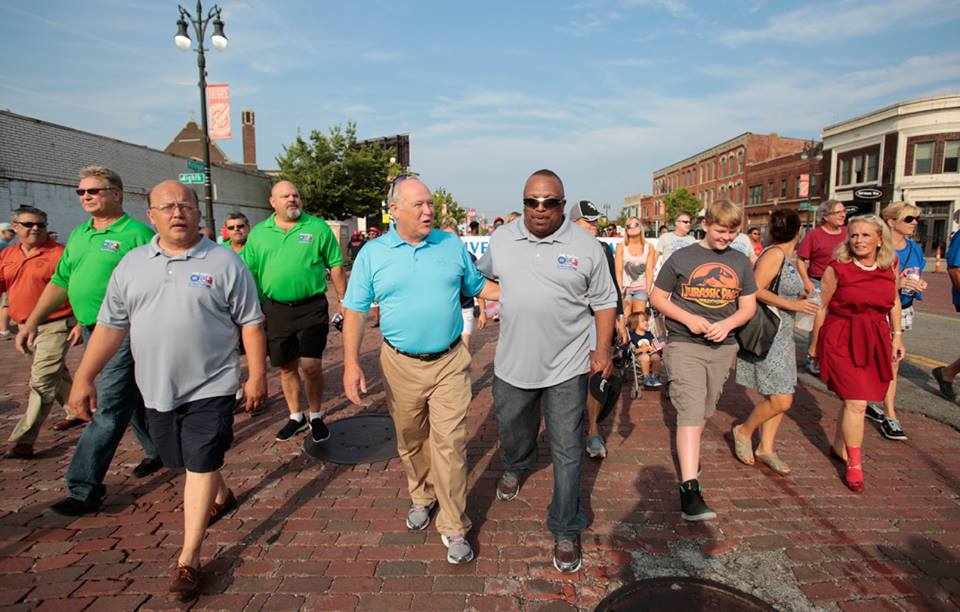 Notable congressional members such as John Conyers, Debbie Dingell, and the 14th district's Brenda Lawrence also came out to support the local unions. Ultimately, however, the event was more about local working families than politics.
Labor Day was created by the first African American Ohio State Representative, John Patterson Green, in 1890. The idea was to honor laborers on the first Monday of September. Since it began, the holiday has served as an opportunity to unite Americans on the basis of building and sustaining proper standards in the workplace.
At the end of the day, the event was all about coming together, and looking out for one another in solidarity.
Click here to view photos from this year's UAW Labor Day Fest.