Enter here for your chance to win a pass for two to see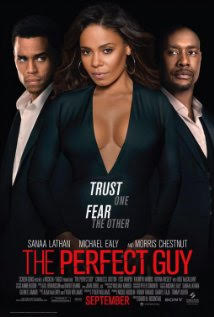 IN THEATERS SEPTEMBER 11
This film has been rated PG-13 for violence, menace, sexuality and brief strong language.
PerfectGuy-Movie.com
THE PERFECT GUY: The Perfect Guy follows a woman (Lathan) who meets an IT expert (Ealy), who seems to be the perfect guy. But after a sexually-charged courtship, she sees a violent side of him and dissolves the budding relationship. In a jealous rage and fueled by insane revenge, he disrupts her life. (SCREEN GEMS) This film is rated PG-13.
No purchase necessary. While supplies last. All winners will be drawn at random from all eligible entries. Screen Gems, Michigan Chronicle and their affiliates accept no responsibility or liability in connection with any loss or injury incurred in connection with use of a prize. Not responsible for lost, delayed or misdirected entries. All federal and local taxes are the responsibility of the winner. Void where prohibited by law. No phone calls please. Specific terms, conditions, and limitations may apply to all prizes. Winners will receive a run of engagement pass for two, valid at a specific theater chain on or after September 14, 2015.
About Post Author