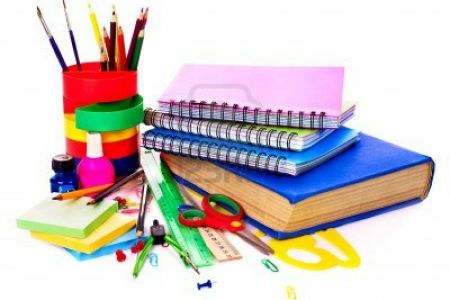 Sending kids back to school after the summer can get pretty costly. Thanks to two local businesses, a few parents in Detroit won't have to worry about backpacks and school supplies.
The Kids in Need Foundation has announced that every K-5 student in Detroit Public Schools will receive a backpack filled with supplies, courtesy of Mike Morse Law Firm. It is expected that it should total more than 22,000 backpacks by the first day of school, September 8. Additionally, Detroit-area McDonald's restaurants are partnering up to give away 1,000 backpacks filled with school supplies this Monday through Friday.
The Kids in Need Foundation is a not-for-profit that provides school supplies nationwide to kids most in need. Mike Morse approached the foundation offering his help.
The son of a former Detroit school teacher, Morse learned about the lack of school supplies for DPS last spring. He partnered up with the Kids in Need Foundation and CBS to give away 400 backpacks to one school in May. Following that experience, Morse decided he wanted to do more.
After figuring out how much it would cost to give each K-5 student in DPS a backpack full of all the supplies needed to be successful, Morse decided to go for it and place the order. The goal is to even the playing field as much as possible for kids in Detroit.
For more information, visit www.855mikewins.com/mike-morse-dps-backpack-giveaway
Mike Morse is not the only one giving back. McDonald's is also helping parents get their kids back to school. The Get BackPackin' to School giveaway grants customers the chance to win a backpack by visiting one of 20 participating Detroit-area restaurants during the sweepstakes period. Each backpack will include a spiral notebook, pocket folders, pens and pencils, as well as other school supplies.
To find out more about the McDonald's giveaway, visit www.BackPackDetroit.com
Follow Britta Lee on Twitter @BrittaLeeTV