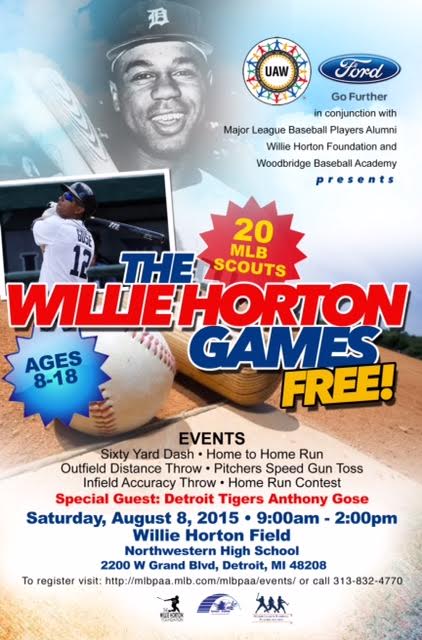 On Sat., August 8 the Major League Baseball Players Alumni Association will host its FREE Legends for Youth Clinic in Detroit.
Participants will get the opportunity to work with former Major League Baseball players to learn the fundamentals of the game and other pertinent life skills.
The clinic takes place from 9 a.m. to 2 p.m. at the Willie Horton Field at Northwest High School, which is located at 2000 W. Grand Blvd., Detroit, MI 48208. It is free of charge and open to the public. For more information and to register for the clinic, click here.
Legends for Youth (LFY) is a charitable program running more than 100 free events each year nationwide. Its mission is to promote the game of baseball to America's youth using positive sports images and personalities. You can donate to help the association continue its free programs at  https://baseballalumni.mlbpaa.com/Donate.