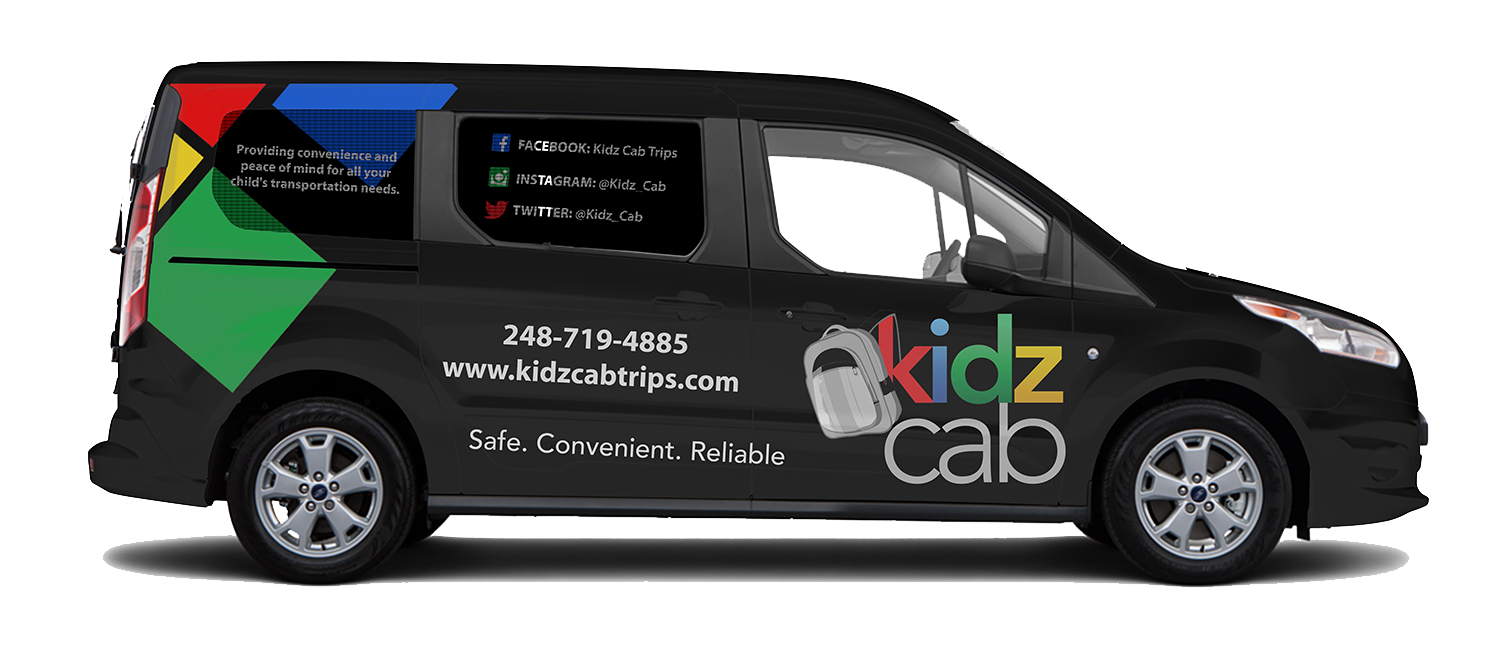 Who said Kids didn't have lives of their own? Our kids are busy! A recent survey taken by Kidz Cab, LLC. shows that 65% of children ages 4 and up are involved in some type afterschool or extracurricular activity.
Founder & CEO, Aireal Taylor says that her own childhood helped birth the realization that there was a void in the transportation community. Seeing her mom struggle to get her to different activities like dance, gymnastics , and tumbling practices; Aireal knew that with the generation change the struggle had to be harder for parents, especially with the rate of singleparent households in America today.
With this thought and conversations held with parents, Kidz Cab was born. Kidz Cab is a service for individuals who may not have the time to transport their children to various activities, or for parents who could use the added time in a different way. Kidz Cab handles all of your child's transportation needs, from school to dance class, to grandma's house and back! Kidz Cab can also be utilized in any unplanned events that may arise. Kidz Cab offers an innovative transportation service, equipped with invehicle monitoring, child safety/booster seats and age appropriate content and media accessibility, in the form of movies, tablets, and children's books.
Kidz Cab makes great strides to ensure safety and provide clients with a transparent transportation
alternative with the most up to date technology that includes, destination alerts and real time
vehicle tracking so parents know the moment their child reaches their destination. Kidz Cab will serve
as the first children's transportation service that has tracking technology embedded in their vehicles
as well as connected to their web & application models for parents to ensure peace of mind.
Saturday August 1st, 2015 Kidz Cab will host its official launch event in family centered, & beautifully
landscaped Bloomer Park located in West Bloomfield Township that will introduce the company to the
Oakland County community; where the company will provides their services until they expand.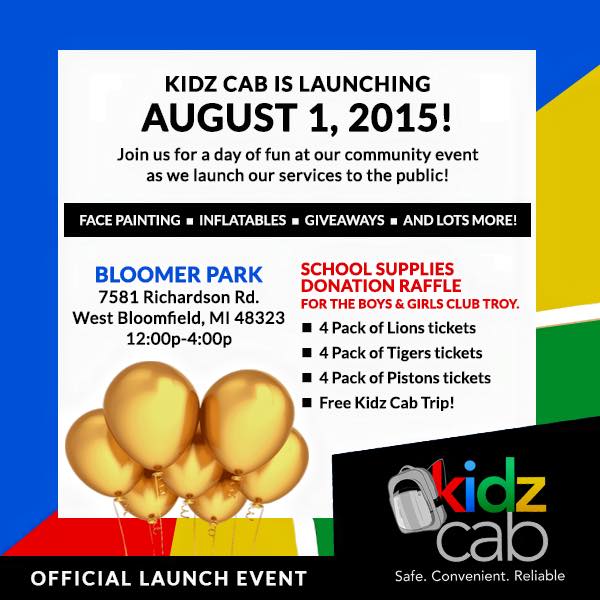 The event will attract 100+parents, children, community members, and supporters. The event will have activities for children, vendors who will touch on healthy eating for families, educational targets, safety for families and local businesses and companies that support and work to benefit the child care/education community.
The event will cater to potential clients as well as community partners that will benefit using the Kidz Cab service. Attendees will be able to interact with the founders of the innovative service, visually and physically be introduced to the actual Kidz Cab vehicle, as well as get a chance to meet the Kidz Cab CEO &
Chauffeur!
Kidz Cab aims to to ensure that every child has safe and reliable transportation,while lending a helping hand to parents and continuing to raising our village of children.
Founder & CEO, Aireal Taylor