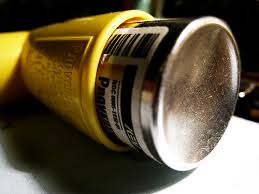 Launched earlier this year, the Professional Medical Center Asthma Project invites any resident living in Oakland or Wayne County suffering from asthma or allergy symptoms to take the ImmunoCAP test. The test can be administered at any one of Professional Medical Center's five multi-specialty medical practices and enables the doctors to diagnose and suggest appropriate treatment for asthma patients. Patients are educated about the connection between asthma and allergies and how they often occur together.
Although there are common allergens that can trigger an asthma attack there are also hidden factors that many people may not be able to detect. "Most people suspect it's dust, pet dander, or pollen when it could be common agents we don't think about like laundry detergent, fabric from a child's uniform, certain medication or even an ingredient in medication," said Dr. David K. Wash, Interim Medical Director. "People with family history of allergies or asthma are more prone to developing asthma."
Professional Medical Center kicked- off the campaign by mailing information about the ImmunoCap test. Patients also received a small care package that includes a cover for their inhaler and a pack of Kleenex. As an added incentive to taking the test Professional Medical Center will provide a $5 Target gift card to anyone that visits their medical centers and opts to be tested. The test is open to adults and children with asthma.
For more information about Professional Medical Center, please visit www.professionalmedicalcenter.org for a list of locations and/or call their offices at (313) 925-4540.
About Post Author