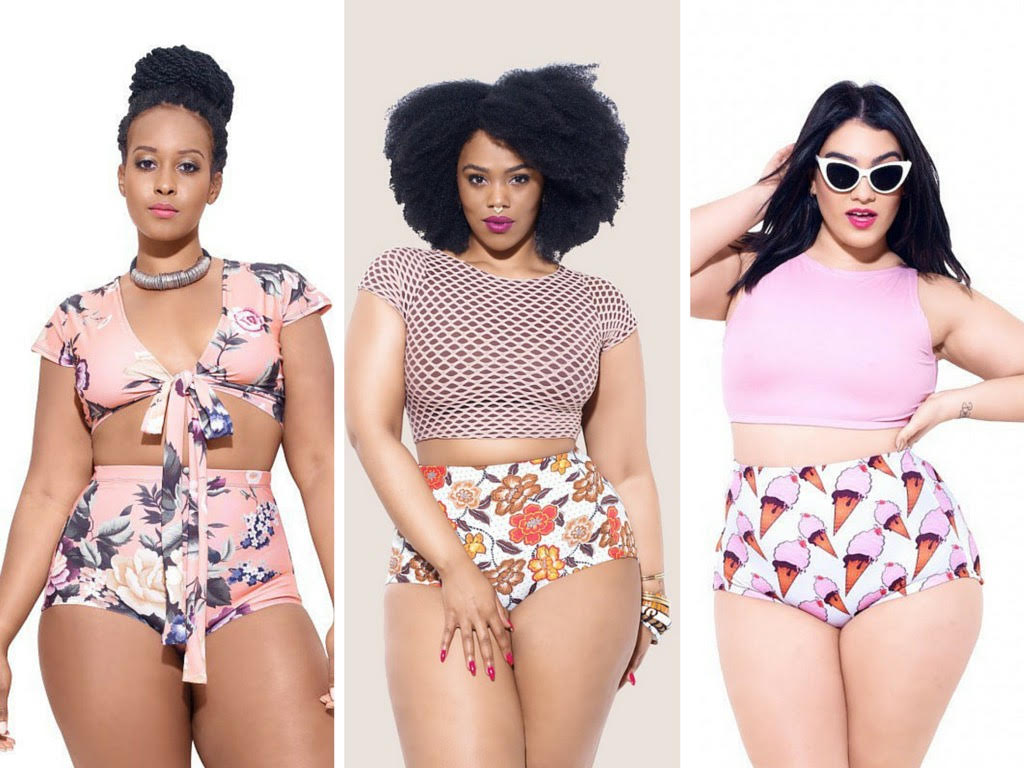 Shopping for a swimsuit can be a tedious, and sometimes dreadful, experience for full-figured women.  From department store, to department store, we rummage the racks in hopes of finding a new bathing suit, often times coming up empty-handed.  Every woman, no matter what the number on the tag inside of her clothing is, deserves fly and fashionable options in the swimwear department.  So I wanted to spotlight five brands that are redefining the phrase "summertime fine", and giving you options to look chic on the beach this summer!
Rue 107 – www.rue107.com
I recently came across this brand, and instantly fell in love with it! What I love most about Rue 107's line of swimwear is that it holds no punches, offering an array of colors and textiles for women of all sizes. From bold, to nudes, to bright hues, and from one piece to two, Rue 107 is definitely serving up waves of sexiness! Their swimwear line is dripping with fun, just look at their ice cream bikini bottoms!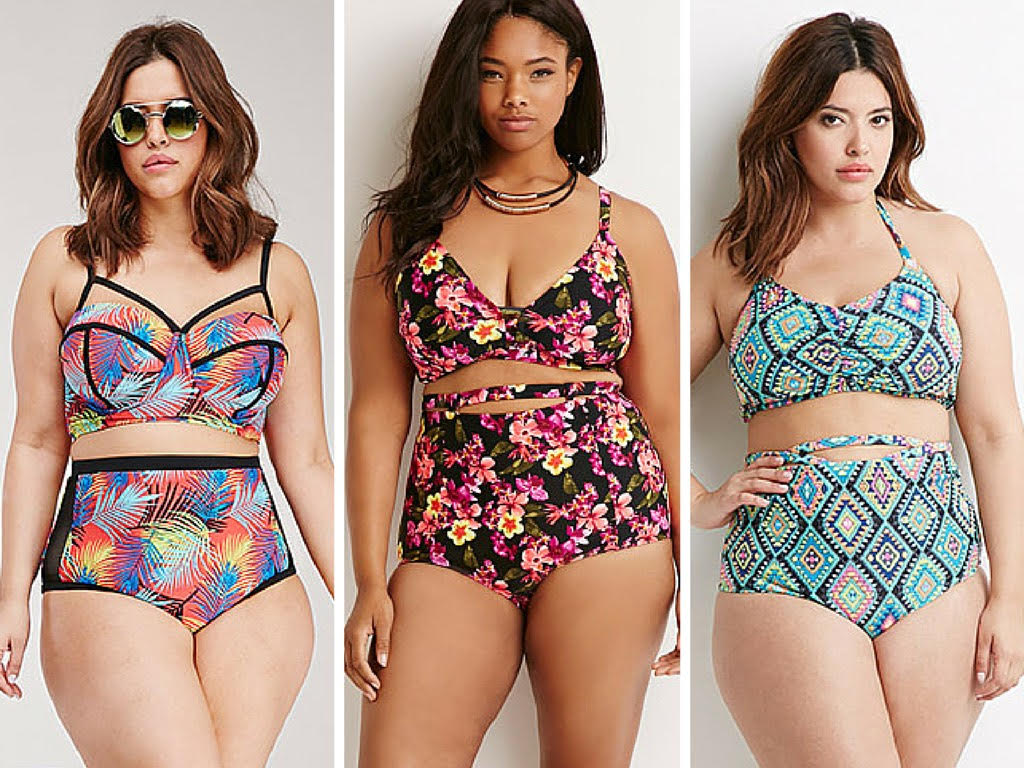 Forever 21+ – www.forever21.com
I can always find what I'm looking for at Forever 21+! Since expanding to plus size fashions a few years back, they have always come through for me when I needed something to wear, and their swimsuits are just as reliable! Forever 21+ definitely delivers with their collection of bralettes and high-waist bottoms that can be worn together or mixed and matched with other pieces.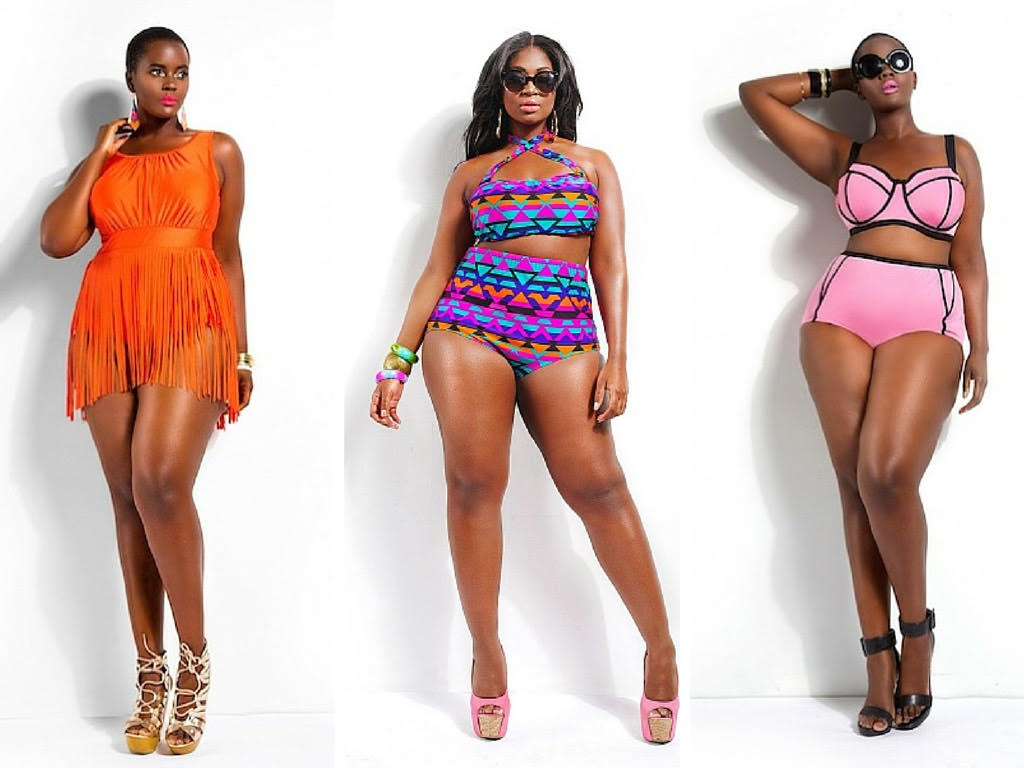 Monif C – www.monifc.com
It's not only hot at the beach, and the heat is surely on at plus size designer Monif C.'s website! I've been wanting a Monif C. piece for a while now, and I'm certainly feeling the urge to splurge with her line of rich and colorful swimwear.  Her fringed one-piece Peru swimsuit is an ideal piece for those of us who aren't ready to show our midsection.  Trust me, there is something for every silhouette on this site!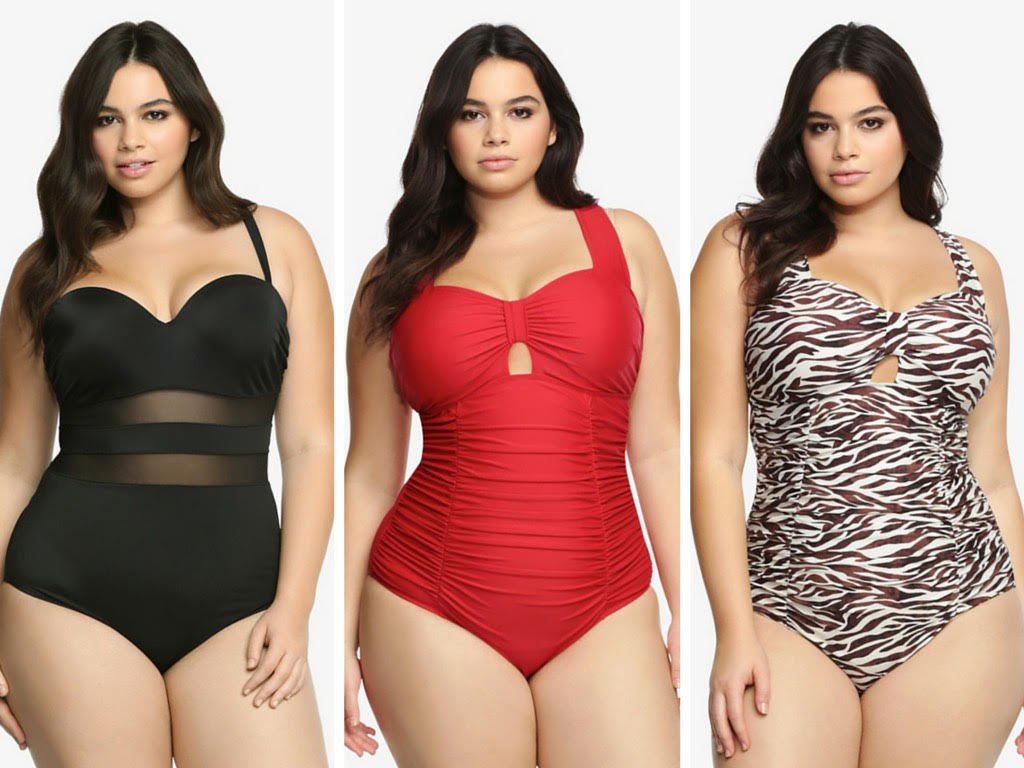 Torrid – www.torrid.com
Torrid has long been a trusted retailer of plus size fashions, and they haven't fallen short with their swimsuit collection.  Their designs include mesh for a sexy peak-a-boo look, ruching to hide our imperfections, and fun animal prints to show off our fierce side.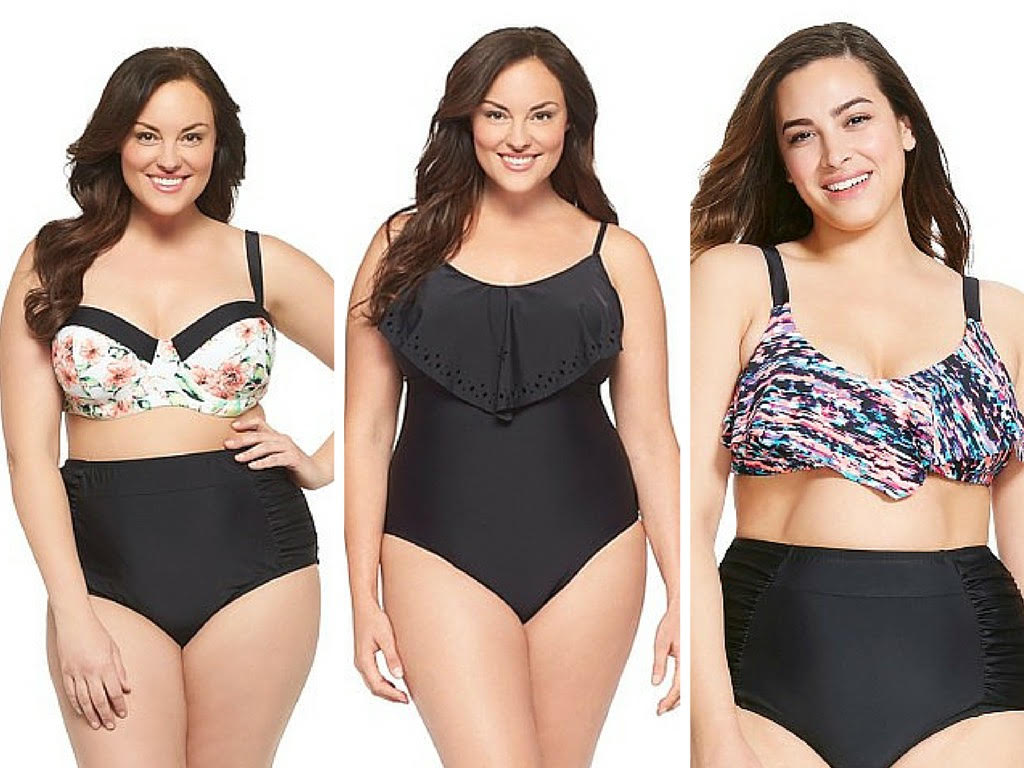 Ava & Viv – www.target.com
Target got the message loud and clear that we wanted more plus size offerings, and this new Ava & Vivline has it!  These swimsuits pay close attention to detail and fitting, and are availabe in a range of stylish prints, patterns, and solid colors, perfect for any size.
If you're not ready to be bold and bare it all this season, don't shy away from getting that two-piece (or swimsuit at all) just yet! Opt for a swimsuit coverall, tunic, swim shorts, or the timeless sarong to cover you curves. Just remember, no matter what you rock to the beach this summer, always remember to clothe yourself in confidence, first!