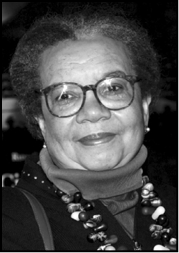 "It was a generation ago that Harry Truman said, "Millions of our citizens do not now have a full measure of opportunity to achieve and to enjoy good health. Millions do not now have protection or security against the economic effects of sickness. And the time has now arrived for action to help them attain that opportunity and to help them get that protection."
"The need for this action is plain, and it is so clear indeed that we marvel not simply at the passage of this bill, but what we marvel at is that it took so many years to pass it."
President Lyndon B. Johnson said this as he signed Medicaid into law on July 30, 1965, thanking former President Harry S Truman and the many members of Congress from both parties who laid the groundwork and worked tirelessly to make the Medicaid program and its protections reality.
Not only has Medicaid been a lifesaver for tens of millions of older Americans for 50 years, it has helped Americans of all ages, including millions of children. Together with the Children's Health Insurance Program (CHIP) it has brought the number of uninsured children to a historic low. Medicaid and CHIP provide comprehensive and affordable health coverage to more than 44 million children – 57 percent of all children in America.
With the new coverage options offered by the Affordable Care Act (ACA), 93 percent of all children now have health coverage. Yet, at a time when we should be celebrating Medicaid and CHIP successes, serious threats to Medicaid, CHIP, and the ACA continue to surface in Congress. So in addition to advocating for continuing improvements in children's health coverage, we must also play defense to protect the hard earned gains made for children as well as adults.
The 2016 Budget Resolution passed by both the House and the Senate paves the way to radically restructure Medicaid, making deep cuts that will reverse the progress made in reducing the rate of uninsured children, pushing tens of millions of Americans — including millions of children — into the ranks of the uninsured and underinsured.
The Budget Resolution also puts in motion a process to repeal the ACA, which prohibits discrimination against the 129 million children and adults with pre-existing health conditions, helps more than five million uninsured 18-26 year olds now covered under parental insurance plans, and extends Medicaid coverage to age 26 for some youths leaving foster care.
More than 10 million near poor adults, including many parents, in the 29 states and the District of Columbia that have expanded their Medicaid rolls under the ACA will lose Medicaid coverage as a result. While children comprise 48 percent of those enrolled in Medicaid, they account for less than a quarter of Medicaid costs.
Medicaid's current structure guarantees children the health and mental health care to meet their individual needs when they need it and must be protected. Changes that result in loss of or limits on children's health coverage would require states and local communities to absorb substantial costs.
Almost 75 percent of children enrolled in Medicaid had a preventive well-child visit in the past year compared to 41 percent of uninsured children.
Medicaid is also a special lifeline for children with disabilities, serving 40 percent of children in America with special health care needs. For many of these children Medicaid is the only source of financing for their care.
The findings reaffirm the economic case for doing what common sense and morality already dictate: by investing in childhood well-being now, the government will recoup the benefits later.
After 50 years of Medicaid's protections, how can any elected leaders still not get it or get it but simply not care about the most vulnerable among us? We should let them hear from us.
Blacks must be part of the energy debate
By Matthew C. Whitaker
Numbers released by the Bureau of Labor Statistics show that income disparities among different ethnic groups in the U.S. remain pronounced.
Median weekly earnings for Black males are just 75.6 percent of the median for White males, and Black females' earnings were 82.3 percent of the median for White females. Overall, African Americans are more than twice as likely to live in poverty as non-African Americans.
Those Americans — including many minority families — who remain below the poverty line face a sea of challenges, but one of the most important is the cost of household energy. This is a basic need. Every family needs to heat and cool its home. So when we talk about energy policies in this country, we need to focus on the importance of affordability.
I recently had the opportunity to participate in a discussion in Charlotte, N.C. at the 2015 American Association of Blacks in Energy national conference, where we discussed some of the energy policy challenges of particular concern for the African American community.
One such topic is renewable energy and how to foster its growth so that one day all consumers who want to make the choice to rely on clean fuels can.
That we are fortunate enough to be at this point part of the energy policy debate is a testament to the innovation and cutting-edge technologies that this country is championing. Of course, any new opportunity brings challenges along with opportunities, and the dynamics behind the growth of rooftop solar panels specifically are no exception.
In fact, one rooftop solar policy that I spoke about at the conference is actually tipping the scales against minority and underserved communities like mine in favor of those who are more fortunate. That policy, called net metering, overcompensates rooftop solar users and essentially lets them bypass the cost of paying for the grid.
This just does not work. The grid is something we all rely on to get our electricity. This includes those with rooftop solar panels that depend on the grid to get electricity when the sun doesn't shine. So when rooftop solar users cut and run from paying for the grid, everyone else has to pick up the slack.
Because of the economics of rooftop solar, "everyone else" in this case ends up being the less financially well-off. Just think about it. First and foremost, you've got to have a house. This automatically eliminates anyone who lives in community housing, rents an apartment, or lacks clear property rights. And, according to a 2008 study by the National Renewable Energy Laboratory, approximately 75 percent of all residential rooftop areas in the United States aren't suitable for rooftop solar panels, because of climate, trees, and other constraints.
Finally, rooftop solar systems, which can run up to $40,000, are not financially feasible for many. Even to lease the panels, consumers must have a high credit score, which is yet another barrier. So the cloudy reality with net metering is that it is a regressive policy, serving as a wealth transfer from the poor to the rich.
Ultimately, this is an issue of social justice, especially if it leads to the creation of energy poverty zones.
There are some bright spots when it comes to this issue, however. Arizona, for example, is leading the way by trying to institute a cost structure that ensures the fair integration of rooftop solar while also sufficiently supporting the grid.
The path forward is clear. Through discussions like the one we had in Charlotte, and in various forums across the country, energy stakeholders have an opportunity to shape policies that are more inclusive of minority communities.
The good news is that meaningful public policies changes really can smooth the economic outlook for Americans, including minority populations. In today's economic environment, every fix counts.