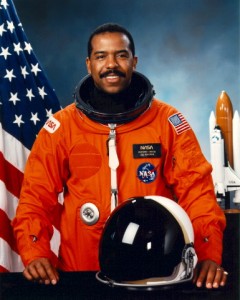 Council of the Great City Schools Awards ExxonMobil Bernard Harris Scholarships
Four high school seniors have been selected by the Council of the Great City Schools (CGCS) to receive the 2015 ExxonMobil Bernard Harris Math and Science Scholarship. The students were chosen from several hundred applicants across the country for their academic performance, leadership qualities and community involvement.
Now in its sixth year, the scholarship was created by former NASA astronaut Dr. Bernard Harris Jr., the first African American to walk in space, and ExxonMobil to assist and encourage promising students of diverse backgrounds who plan to pursue science, technology, engineering and math (STEM) studies.
The awards are given annually to African-American and Hispanic seniors from high schools in the 67 urban school districts represented by CGCS.
"These highly competitive scholarships provide an enormous opportunity for talented urban students to pursue STEM post-secondary studies and careers," said Michael Casserly, executive director, Council of the Great City Schools. "The generous support of Dr. Harris and ExxonMobil contributes to the growth of these young men and women as they begin the next stage of their lives."
Each scholar will receive $5,000 for continued education in a STEM-related field. This year's award winners are:
Matthew Guillory, Robert A. Millikan High School, Long Beach (CA) Unified School District;
Sofia Kennedy, Liberal Arts and Science Academy, Austin (TX) Independent School District;
Summer Kollie, Girard Academic Music Program, School District of Philadelphia (PA); and
Nicolas Pena, Western High School, Broward County (FL) Public Schools.