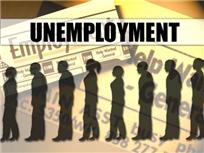 Michigan employers will have an opportunity to learn more about the state's unemployment insurance tax and benefit programs at one of several free seminars that will be held around the state through September.
The 2015 Employer Seminars, presented by the Unemployment Insurance Agency (UIA), will begin in Detroit on May 7th at the Northwest Activity Center, 18100 Meyers.
"These sessions cover the areas of Michigan's unemployment insurance system that employers most often have questions about," said Sharon Moffett-Massey, director of the Unemployment Insurance Agency. "This year, employers will also have a chance to learn about Michigan's new Work Share program, which helps companies avoid layoffs and keep their skilled employees working."
With Work Share, instead of laying off workers, employers reduce the work hours of staff and workers are able to collect partial unemployment benefits. The seminars also cover such topics as, "How an Employer's Tax Rate is Calculated," "How Benefits are Charged to Employers," the Michigan Web Account Manager (MiWAM) system and more. Each seminar begins promptly at 8 a.m. and concludes at 1 p.m.
Employers can link to online registration for the seminar location of their choice via the UIA website at www.michigan.gov/uia. Interested employers are encouraged to check the UIA website regularly as more locations will be added.
The meeting sites and parking are accessible. People with disabilities who require additional accommodations (such as materials in alternative formats) in order to participate in the meeting should contact the Office of the Employer Ombudsman (OEO) at least three business days prior to their scheduled meeting.
For more information about the seminars, call the Office of the Employer Ombudsman at 1-855-4-UIAOEO), or 313-456-2300, or email OEO@michigan.gov.