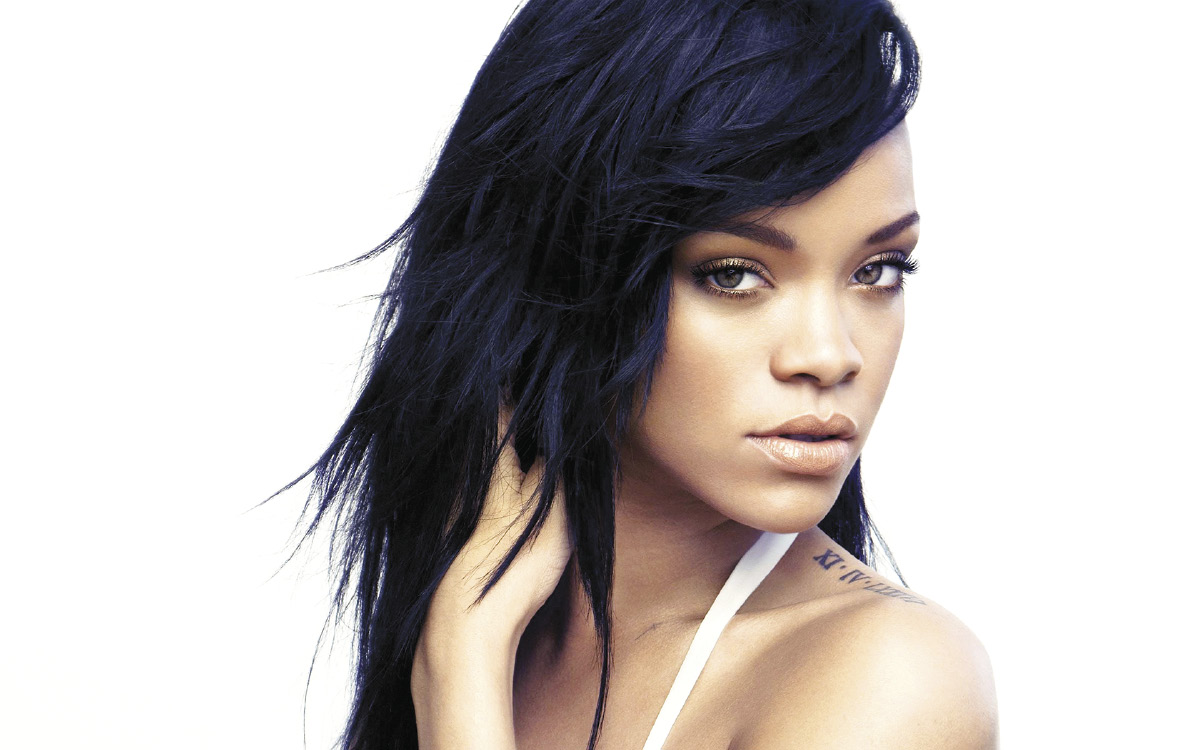 T
he circumstances had been deplorable, but Rihanna made a remarkable recovery from the horrendous physical attack she endured in 2009 from her then-boyfriend, Chris Brown, one of the most notorious "bad boys." His temper was and is frequently out of control and trouble of one kind or another seems to follow wherever he goes.
To this day no one knows what prompted the attack, but women individually and women's organizations were greatly disappointed when, once recovered physically and emotionally, Rihanna re-established a friendship with Brown and even worked with him. She did, however, say nothing like that physical assault would ever happen again.
Although Brown was dead wrong on every level, there may have been at least a little fault on Rihanna's part because it was she who once acknowledged, "I can make guys go through hell."
Rihanna's position was that if she could forgive and move on, so should everyone else. Moreover, she came on stronger than ever with overt sexual imagery.
RIHANNA loves to push society's buttons, particularly when it comes to what she wears. No one will ever forget the pink, beaded, see-thru gown she wore to the CFDA (Council of Fashion Designers of America) Awards in New York City in 2014 to receive a Style Icon award.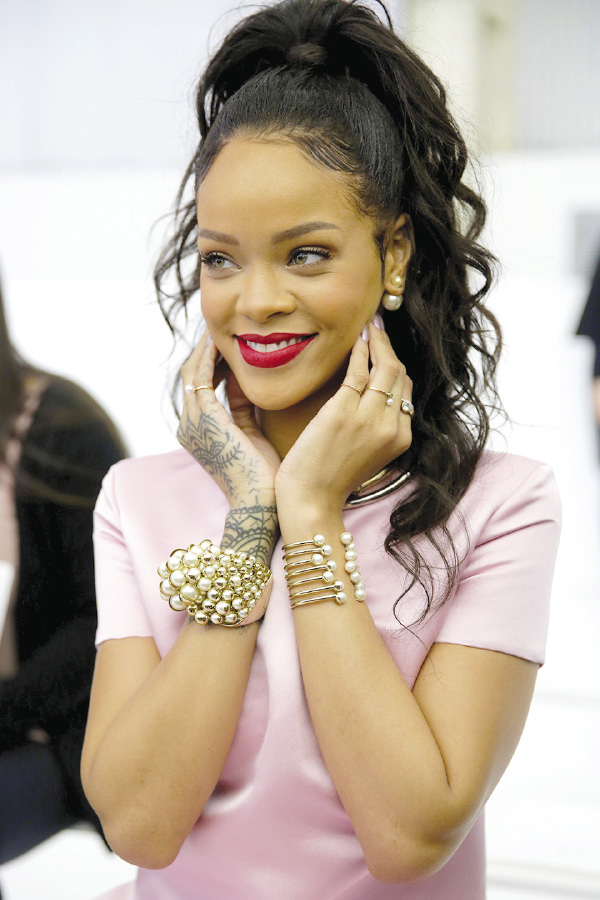 Anna Wintour, fashion authority and editor of Vogue magazine, put it as succinctly as anyone else when she said, "The point is to be audacious, even draw-dropping, while remaining true to yourself."
Expounding on her attire selections, Rihanna said, "When I am putting looks together, I dare myself to make something work. I always look for the most interesting silhouette or something that's a little off. But I have to figure it out. I have to make it me.
"When I was 14 and first starting out, I always wanted to be the opposite of everyone else."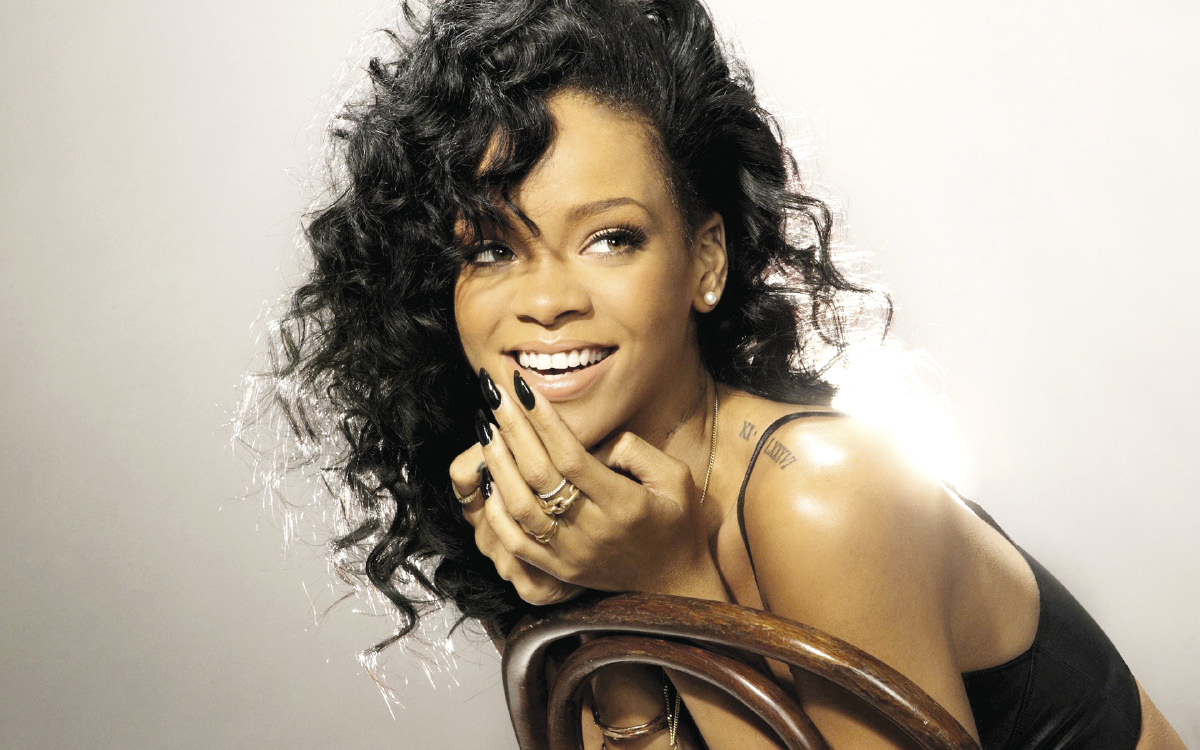 Rihanna, like her idol and biggest influence, Madonna, always knows just what to do for maximum media exposure. No surprise that her third album, which served as her breakthrough, was titled "Good Girl Gone Bad." It featured the chart-topping single "Umbrella" that was catchy to millions but annoying to others.
ONCE AGAIN, the point was to attract as much attention as possible, no matter how much such a provocative title actually related to Rihanna's personal life. And the album contributed to the estimated 150 million albums she has sold worldwide since her recording debut in 2005, "Music of the Sun."
But despite certain excesses, Rihanna is not a "surface attraction." She can really sing, which has been demonstrated on many occasions.
One contributing factor to that vocal skill was taking lessons from Ne-Yo.
"I had never had vocal training before," she remembered. "So when I was in the studio, he would tell me how to breathe and things like that. He would call out things like, 'I want you to do staccato' and I would be like, 'I don't know what that is.'"
Robyn Rihanna Fenty, born in Saint Michael, Barbados, made a demo tape that caught the ear of Jay-Z who at the time was president of Def Jam Recordings.
THE COMPANY'S belief in the singer proved to be fully justified.
To date, Rihanna has received eight Grammy Awards, 23 Billboard Music Awards and eight American Music Awards.
There were many other honors as well, such as Time magazine in 2012 naming her one of the 100 Most Influential People in the World and that same year Forbes magazine ranking her the fourth most powerful celebrity of the year, having earned $53 million between May 2011 and May 2012.
Rihanna's first break came when she was discovered in Barbados by producer-writer Evan Rogers who with partner Carl Sturken produced a string of successes for such notables as Christina Aguilera, Stephanie Mills, Ruben Studdard, Cheryl Lynn, Donny Osmond and Jennifer Holliday.
ROGERS gave Rihanna a chance to audition for him (in Barbados) and she offered her renditions of two hits of the day, "Emotion" by Destiny's Child and Mariah Carey's "Hero." She managed to put in enough of her own flavor to make Rogers see her potential.
The next stop was New York City to make demo tapes. However, the tapes had to be made over a period of a year due to the fact that Rihanna was in school and could only go into the studio when school was out, such as for holidays.
Her attitude regarding her determination to present herself as she sees fit — even though more than a few parents disapprove — can be summed up in the title of one of her most successful albums, "Unapologetic."
A philosophy that keeps Rihanna moving forward: "The bottom line is that everyone thinks differently. I'm gonna look back on my life and say that I enjoyed it and lived it for me." — SVH