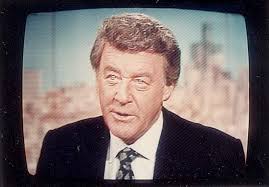 Bill Bonds, an iconic Detroit broadcaster who also worked for ABC stations in New York and Los Angeles, died Saturday. He was 82. His longtime employer, WXYZ-TV, reported that the former reporter and anchor died after suffering a heart attack. Bonds had worked for the ABC affiliate from 1963 to 1968, then returned in 1971.
[ione_embed src=//www.youtube.com/embed/Kma5A9MXrQ0 service=youtube width=560 height=315 type=iframe]
The station terminated Bonds' multi-year contract in 1995 following a drunken driving arrest. Quick Clicks Steve Garagiola remembers Bill Bonds Welfare drug testing bill sent to Snyder T minus 6 days and counting in lame duck Preview: Red Wings visit Hurricanes Teens accused of stealing packages arrested Bonds attend the University of Detroit and began his journalism career in radio before becoming interested in a TV broadcasting career. "I could see that television was where it at," he said. "… I didn't have a great radio voice. But you supplement voice with animation, with your performing schools and with your ability, which somehow allows you to connect with people you can't even see."
His breakthrough came in 1967 with his coverage of the Detroit Riots. The station credited Bonds Saturday for helping it achieve and maintain ratings dominance from the 1970s and beyond. Bonds was inducted in 2010 into the Michigan Association of Broadcasters Hall of Fame. Last year, the Michigan chapter of the National Academy of Television Arts and Sciences presented him with an award in recognition of his long WXYZ career.