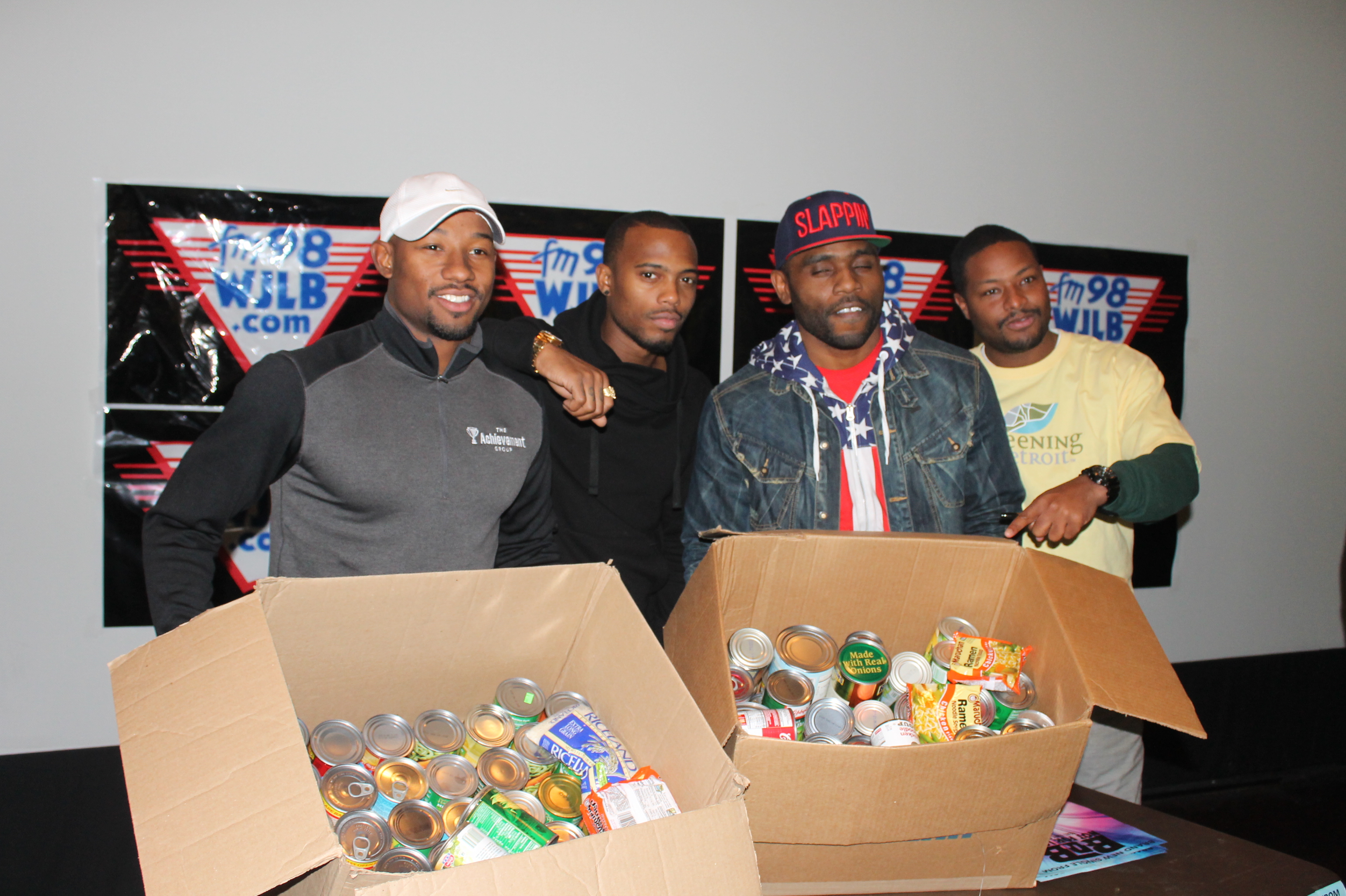 Hip-Hop sensation B.o.B, along with Wayne States Achievement Group, helped support Wayne State students' drive to bring in can goods and share in Gleaner's effort to feed the needy. Every Wayne State student who participated in the canned goods drive received an up-close-and-personal photo with B.o.B along with an autographed poster. The mood was festive with B.O.B As eager students awaited B.o.B's arrival they bobbed their heads and recited familiar lyrics to the melodic beats booming from the auditorium speakers with his number one hits including the new single 'Not for Long' ft Tre Songs.
The Achievement group, an official student organization sponsor, is founded by Armond Harris and comprises of five members who's message is service and leadership among college men. Mr. Harris reached out to his network to attract the attention of the Atlantic Records based artist to rally a crowd of his peers to give back to their community for a noble and paramount cause. The event turned out a success gathering packed boxes of canned goods and submitting to Gleaner's food bank. " The energy here was ecstatic. The campus was excited to meet B.o.B who was welcoming and inviting. Everyone kept in mind what this event was about in giving back in abundance to those who can use a boost from the community. It was a great atmosphere", says Harris.
[ione_embed src=//www.youtube.com/embed/RkcHyxyBVq0 service=youtube width=560 height=315 type=iframe]
The evening ended with a stellar performance for the 'No Genre' tour featuring Atlantic Recording Artists Kevin Gates, B.o.B and other local Detroit artists at the legendary St. Andrews venue downtown Detroit.