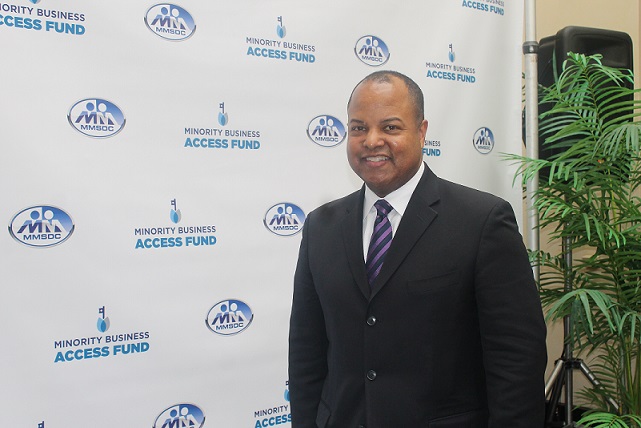 Today, Detroit Mayor Mike Duggan and other local civic and business leaders joined Louis Green, outgoing President/CEO of the Michigan Minority Diversity Supplier Council (MMSDC) as he announced the Minority Business Access Fund (MBAF), calling it "a major step towards truly leveling the playing field for minority businesses."
The Fund MBAF is a $100M per year fund offering liquidity assistance to small and medium sized businesses throughout Southeast Michigan. The fund is designed to help traditionally underserved suppliers survive and grow based on their current and future invoices.
This effort was praised by those in attendance including Mayor Duggan who said, "Louis Green and the MMSDC deserve a great deal of credit for their vision and leadership in creating this new fund. Thanks to them a significant number of Detroit based minority businesses have access to the capital they need to grow and create good paying jobs for our residents."
Michigan Black Chamber of Commerce President/CEO Dr. Ken L. Harris also weighed in saying, "In economically disadvantaged and underserved minority communities, often with limited access to capital, entrepreneurs of color will benefit tremendously from this resource funding pool of targeted dollars."
The fund is designed to assist businesses with capital building and cash flow needs, rather than simply pumping equity into a company. Funds are allocated based on contract financing, receivables financing, export financing, and trade financing.
According to the U.S. Small Business Administration, the major constraint limiting the growth, expansion, and wealth creation of MBEs is inadequate capital.
About Post Author