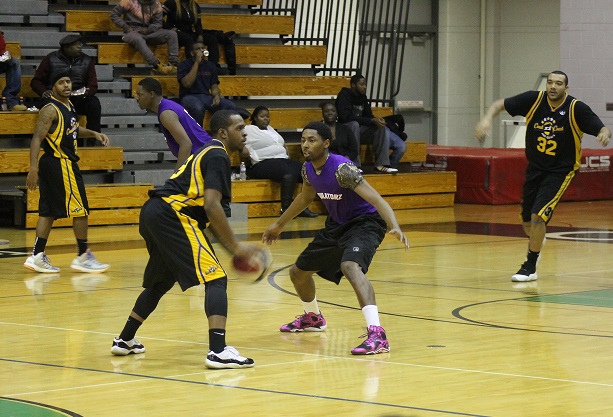 Detroit, MI- The American Basketball Association has been around for years now, dating back to the 1970s when Julius "Dr.J" Erving ruled the court. While players like that aren't around anymore, it's good to see that the league is still running strong. Running strong enough that the city of Detroit has their own ABA team, the Detroit Coast ll Coast All-Stars.
The team is in their second season under owner Howard Hayes and surprised many last season finishing the season at 11-5. This season is no different as the team looks to build off the success of their inaugural season, and they did, with an emphatic victory on Saturday, Nov. 8 against the Milwaukee Rim Rattlers 139-101 at Detroit Cass Tech High School. Calvin Wooten led all scorers with 43 points and did it on both ends of the floor. The All-Stars lead the entire game and at one point of the game lead by as many as 60 points. Milwaukee struggled to score through the first three quarters, and many of their shots would not fall as Detroit's defense was gritty all night long.
The game is played with the iconic red, white, and blue ball that most fans associates with the ABA. Director of Marketing for the All-Stars Curt Smith said that the purpose of this team is to find the best players out there and expose their talents across the world for everyone to see.  Smith stated that "we also are looking to travel, we are trying to get in contact with people about playing in Asia and Europe and showcase the talent that we have."
Coast ll Coast recruits players by conducting open try-outs or by going to local games and scouting talent for themselves. Owner Howard Hayes stated that "our coaches are going out more to local colleges to try and recruit more players. The team does travel periodically and with players like Calvin Wooten on the roster, we expect for everyone to know just who the All-Stars are when they come to your city.