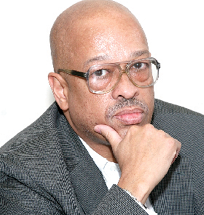 Because "Motown the Musical" is in town, people seem to be more interested than ever in all things Motown. I love the company and feel a part of it. I even got the name of my column from a Motown record.
But I remain one of those who will always believe that Motown leaving Detroit was a major mistake. The company could have increased its Los Angeles presence and still remained anchored in Detroit.
Motown left Detroit without telling many of the musicians, background singers and even some artists, such as Martha Reeves.
But it is what it is.
Here are some little known Motown facts:
Long before the Supremes became famous, Diana Ross carried around a little record player so people could hear their new 45.
When nothing special was going on in her career, Syreeta worked as a Motown secretary.
Shortly before their arrival at Motown, Nick Ashford and Valerie Simpson wrote an unusual No. 1 hit for Ray Charles, "Let's Go Get Stoned."
Berry Gordy actually wrote the Contours' "Do You Love Me (Now That I Can Dance)?" for the Temptations. (Doesn't sound like a Temptations song!)
The Four Tops never traveled as part of the Motortown Revue. They were older, more established and, more importantly, just didn't want to do it.
Earl Van Dyke, leader of the Funk Brothers, the legendary Motown house band, had a strong dislike for Diana Ross.
Kim Weston's first name is Agatha.
At one point Marvin Gaye seriously wanted to play on the Detroit Lions team, but Motown didn't want one of its key artists getting knocked around.
Lois Reeves, latter-day member of Martha Reeves & the Vandellas, was once told by a Motown management representative that offstage she was not "dressing like a Vandella." (How silly was that!)
Smokey Robinson and Ronnie White of the Miracles once made a record as Ron and Bill.
Motown has the distinction of having the biggest selling duet recording of all time, "Endless Love" by Diana Ross and Lionel Richie, written by Richie and released in 1981.
SHONDA RHIMES probably had a big smile on her face when she learned that talk show queen Oprah Winfrey had said, "Shonda Rhimes owns Thursday night." That was only a slight exaggeration. The show creator, producer, director and screenwriter does indeed dominate that night with three hit shows that run back to back. (Some call it "Shondaland.") "Scandal" seems to be the one people excitedly discuss most often. Talk about a show being unpredictable!
Rolling Stone magazine said, "Shonda Rhimes rules prime time by tapping into our lust for money, power, sex — and shameless plot twists."
Some say there are too many gay characters and scenes in her shows, but Rhimes says she is not about to back down because it is about equality for all. Directly addressing her homophobic critics, she said, "Remember, at some point someone discriminated against you, too."
EYEBROWS are raised when people see Missy Elliot, rapper, producer and songwriter. She has lost 70 pounds — the natural way with diet changes and exercise.
Elliott joins a number of other slim-down queens, including Jennifer Hudson, Raven-Symoné and Jordin Sparks.
Putting a different spin on the situation, Raven-Symoné (her last name is Pearman) said with a smile, "I find it funny when people come up to me and say, 'Wow! You are absolutely gorgeous.' I'm like, 'I was beautiful before I lost weight!"
TINA KNOWLES certainly doesn't dance like her megastar daughter, Beyoncé, but she got up on stage and danced smoothy for a minute or so with Jamie Foxx at the Gabrielle's Angel Foundation ceremony in New York.
The other night I was watching a couple of entertaining Carl Carlton performances on YouTube, "Everlasting Love" and "She's a Bad Mama Jama."
It made me recall that Carlton was the first entertainer I ever interviewed, way back in 1968 when he was a student at Murray-Wight High School and had a hit record with "Competition Ain't Nothin'."
I won't say how "advanced in years" we both are now, but it's great to be alive and functioning!
BETCHA DIDN'T KNOW…that CNN news anchor Don Lemon's middle name is Dilworth. (Not the kind of name one mentions often!)
MEMORIES: "Let's Get Married" (Al Green), "Reaching for the Sky" (Peabo Bryson), "Mockingbird" (Inez Foxx), "He Made a Woman Out of Me" (Betty LaVette), "Not on the Outside" (the Moments), "It's All Right" (the Impressions), "Love Machine" (the Miraacles),
BLESSINGS to Greg Dunmore, Jim Holland, Arma Suggs, Rita Griffin, Donald Griffin, Sheila Cockrel, Ray Henderson, Ali Majid, and Gwen West.
WORDS OF THE WEEK, from Michelle Obama: "Stay true to yourself and never let what somebody says distract you from your goals."
Let the music play!
Steve Holsey can be reached at Svh517@aol.com and PO Box 02843, Detroit, MI 48202.