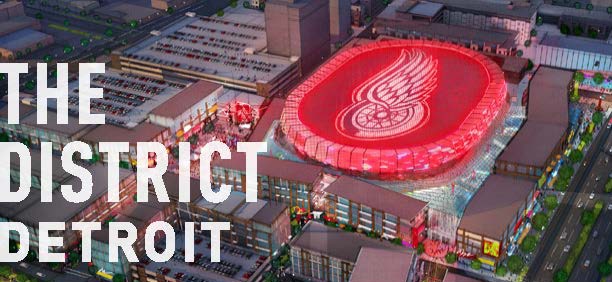 If you are a Detroit resident looking for employment, District Detroit will be hosting an Detroit Resident Career Opportunity Expo.
October 28, 2014
10:00am – 7:00pm
Cobo Center
1 Washington Blvd, Detroit, MI
The District Detroit is an exciting new project and they are giving Detroiters an opportunity to help make it a reality. For more information on the career expo CLICK HERE.
The construction of The District, including the arena, is expected to create approximately 8,300 construction and construction-related jobs and 1,100 permanent jobs in Detroit, as groundbreaking occurs this fall and full construction begins in 2015.
Whether you're a skilled tradesman looking for a job or a recent high school graduate looking for a career path, Detroit Employment Solutions in partnership with Olympia Development of Michigan can help.
Visit the Detroit Employment Solutions Corporation (DESC) to learn more about available jobs and to register for the District Detroit Skills Assessment.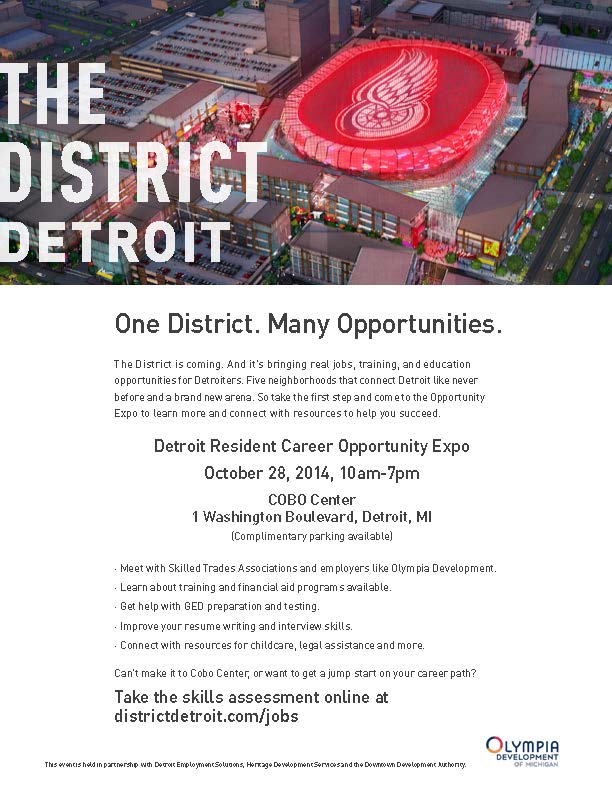 About Post Author