Bring your A game to this audition because the competition is fierce. On October 21st, fellow Detroiter's will have the opportunity to audition for one of Broadway's riveting productions 'The Motown Musical'. What better place to than Detroit to audition as a one of our Motown Greats. The birth place of 'The Motown Musical' will see its next rising star born from this production. Will it be you? Come to the audition and find out.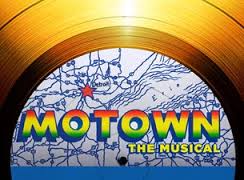 DETROIT, September 25, 2014 — Producers Kevin McCollum, Doug Morris and Berry Gordy are pleased to announce
an open call casting search for African-American singers for both the Broadway production of MOTOWN THE MUSICAL
and the national tour, with a rare opportunity to audition at Hitsville U.S.A., home to the Motown Museum (2648 W
Grand Blvd) in Detroit, MI on Tuesday, October 21.
The Motown Museum will host auditions in the famed Studio A where Motown's legendary artists and groups
recorded iconic and much-loved music that is featured in MOTOWN THE MUSICAL.
MOTOWN THE MUSICAL is seeking African-American men and women, ages 20s-40s, with exceptional voices. Also
seeking an African-American boy, age 8 to 13, to play young Michael Jackson / Berry Gordy / Stevie Wonder. No prior
theatre experience is necessary.
All candidates must have amazing soulful voices to play different performers from Motown history. All vocal parts are
Date: Tuesday, October 21
Time: 9:00 AM ET – 1:00 PM ET (sign-in begins at 8:30 AM ET)
Location: Motown Museum, 2648 W Grand Blvd, Detroit MI 48208
1. Bring sheet music for a song of choice from the Motown songbook that best features vocal range.
2. Bring a picture and resume including contact information (cell phone, email) stapled together. A recent
snapshot is sufficient in the absence of a formal headshot. An accompanist will be provided.
For more information on the open call auditions visit: https://www.motownthemusical.com/casting.
For details about what to bring and what to prepare, email casting@motownthemusical.com.
About Post Author