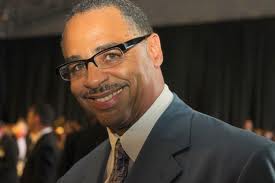 Since Tuesday, August 19, renowned journalist Ed Gordon is joining The Steve Harvey Morning Show. Gordon will appear every Tuesday and Wednesday at 9 AM EST with his take on the world. From interviews with hot newsmakers to the headlines of the day, Gordon will bring it all to millions of Steve Harvey Morning Show listeners.
He will also focus on important stories that aren't always getting attention elsewhere, bringing listeners what they need to know. "I am excited to be part of what Steve is bringing to his audience," says Gordon. "He has given his listeners more than a radio show. He has given them a voice and I am happy to be a part of the family." Gordon continues: "I can't wait to share my thoughts on many of the stories that are in the headlines.
I'll bring some serious issues to the show, but we will continue to bring fun and entertainment to the program too." "We're happy Eddie is joining the family," says host Steve Harvey. "His voice has always been respected in our community and he brings another strong segment to our show." Gordon recently returned from the 2014 Ford Neighborhood Awards in Atlanta where he hosted the live streaming broadcast, conducted celebrity interviews and brought the backstage action to Steve Harvey Morning Show Fans across the country.
To view the recorded broadcast online, visit https://neighborhoodawardslive.com. Gordon also hosts his own syndicated radio show, Weekend with Ed Gordon. For more information, visit www.edgordon.net.