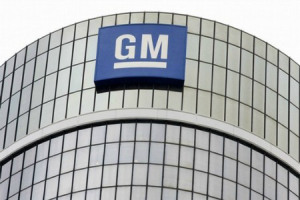 General Motors President Dan Ammann, who also serves as United Way for Southeastern Michigan's Campaign Chair, kicked off the annual community giving campaign today with a symbolic torch lighting ceremony on Detroit's Hart Plaza.
Ammann announced a $42 million fundraising goal, which represents a $2 million increase over last year's campaign goal. The funds will support United Way's ongoing work to address some of the most challenging social issues facing this region.
"Every day, United Way is helping someone in need and making Greater Detroit a better place to live and work," said Ammann. "Working together, we can help ensure that children aren't going hungry, all students have access to good education, and families are financially stable."
United Way President and CEO Michael J. Brennan and Detroit Mayor Mike Duggan, along with many community members, civic, business and community leaders and supporters, attended the event. Detroit Lions Safety, Glover Quin, spoke about his support of the campaign.
The lighting of the United Way torch symbolizes a public- and private-sector partnership to achieve a common goal – making greater Detroit one of the top five places to live and work in the country by the year 2030. Supporting United Way ensures that positive, lasting community change will continue to occur at a grassroots level. The last few years have been financially tough for the organization, which relies on a combination of individual and corporate contributions, as well as grant funding, to survive.
"General Motors Company and its employees have a long history of loyalty, demonstrated commitment and leadership," said Brennan. "We appreciate the support of metro Detroit residents and the business community as we continue to build on the tradition of generous giving in our region and create conditions for innovative and lasting change."
In connection with the Community Giving Campaign, the General Motors Foundation will match dollar for dollar, new or increased General Motors' employee contributions to United Way throughout the 2014 campaign.
The GM Foundation is a long-time supporter of United Way's education efforts. The Foundation's largest grant ever – $27.1 million to United Way for Southeastern Michigan – was pledged in 2010 to create a "Network of Excellence" in seven Detroit-area high schools. The grant provides necessary resources to help the schools reach their goal of increasing graduation rates from 50 to 80 percent by 2015. Additionally, it helps sustain more than 65 Early Learning Centers, with nearly 20 that focus on serving Detroit's most challenged neighborhoods.
About Post Author