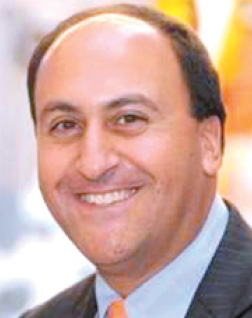 Ancient cities like Alexandria in Egypt were built by men and women with grand vision. They were created by individuals with a global view long before "globalization" became the buzzword for international commerce.
For centuries Alexandria was the leading cultural center of the world and home to people with different philosophies and religions. History tells us that the Greek scholars, the Roman emperors, Jewish leaders, pioneers of the Christian church and professionals from all walks of life sought out Alexandria, making it the envy of the world.
Today, Alexandria stands as a major global tourist attraction and continues to be one of the best reference points of the ancient past.
If there was ever a city that I would like to see become the Alexandria of the Midwest it is Detroit.
(Tony Michaels)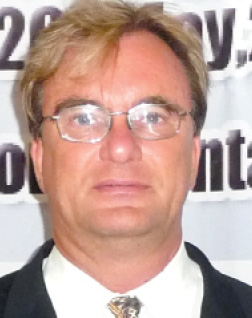 Just as Alexandria of the past cities like Dubai were conceived with a grand vision, and now are a destination for investment and tourism.
Just as Alexandria of the past we've seen how cities like New York have projected themselves as metropolises for innovation and mosaics of varying cultures.
Can a city that is preparing to come out of the ashes of historic bankruptcy become a destination town as Alexandria?
Can Detroit, like New York and Dubai, benefit from the stream of
(Juergen Thomas Steinmetz)
global capital that flowed in ancient cities like Alexandria?
To do so, Detroit will need to engage in a massive rebranding strategy as an innovation city, and one that investors would not frown upon but readily look at.
Detroit will need individuals and companies who believe in its revitalization and are willing to stake their business interests and reputations in order to bring it back from the brink.
Detroit needs business, political and community leaders who are ready to rescue the city's reputation from the doom and gloom picture that has been the reference point of national and global reviews about the city.
For example, I can't recall how many Facebook questions I've received from people around the world with a dark view of Detroit, wondering what we are doing here.
When the bankruptcy in Detroit was first announced to the world, some skeptics found it hard to distinguish the difference between municipal bankruptcy and personal bankruptcy. I received questions asking, has everyone working in Detroit just gone bankrupt?
Why? Because their relation to Detroit is strictly based on what is fed in the public media, and not what those who are involved in the city's resurgence are saying.
At the very core Detroit is an urban city, and the challenge of branding an urban city is tough.
According to Dr. Ali Modarres at the University of Washington Tacoma, "Cities without articulated identities will remain invisible, lamenting at every historical turn the loss of yet another opportunity to be like their more successful neighbors."
I asked C. Paschal Eze, a global rebranding and public relations strategist and author of the book "Rebranding Race," his thoughts on Detroit and the question of attracting investment to the city.
Eze, who was recently quoted in the global online magazine PR Week about what Malaysia should do to rebrand its airlines in the wake of the Malaysian jetliner crashes, said outside investors should look at what major Detroit business leaders like Dan Gilbert and the Ilitch family are doing.
Gilbert, who has bought more than 60 buildings in downtown Detroit and the Ilitch group, which is getting ready to announce a $650 million downtown project including a new stadium for the Detroit Red Wings and shopping centers, are among key economic players in the city.
"Gilbert and Ilitch are clearly changing the gloomy storyline about Detroit. The new narrative they are spearheading says Detroit is the nascent economic miracle of America, its best days are ahead," Eze said. "Show me a city whose diverse citizens are proudly investing heavily in and I will show you a city (Detroit) that exudes the contagious confidence that outside investors and tourists like."
Some say if Warren Buffett is the oracle of Omaha, then Gilbert is the oracle of Detroit for the bold investments he is making in the city. Within a short span he has purchased and renovated more buildings in the downtown area than any person in recent history. He's moved more than 80 startup businesses into the buildings he owns.
In fact, Gilbert has branded his mission to reclaim Detroit as "Opportunity Detroit," a direct counter to the refrain that the city's best days are in the past.
Also, the arena district development that the Ilitch family is getting ready to formally announce on Sept. 25 is being touted as the largest of its kind in Detroit in the last 50 years.
Tony Michaels, CEO of the Parade Company, the organization that organizes some of Detroit's biggest events of the year including America's Thanksgiving Parade and the Ford Fireworks, said outside investors need not look further for evidence that the city is fertile ground.
"I would tell prospective investors to take a hard look at the commitment successful business leaders are making outside of their core day-to- day business," Michaels said. "Those same people do not accept failure and never look back, only forward. Those efforts have set our city up for a very bright future which makes Detroit a very good investment."
Even as Detroit exits bankruptcy, Michaels said, "We not only have an unmatched story to tell, but we have greatness on display. Our city is very fortunate to not only have world class sporting venues and teams, but we also are home to numerous first-rate cultural destinations including the DIA."
Make no mistake. Detroit is being watched around the world.
Juergen Thomas Steinmetz, the publisher of eTurboNews, one of the world's leading online travel magazines, told me in an email this week that for Detroit to attract investors it also needs tourism.
"A proactive approach with a tourism-friendly environment must be in place. This could include a unique site, a unique list of proposed events, and the potential to have easy access to airport roads."
Steinmetz, who is the chairman of the International Coalition of Tourism Partners, cited the city of Duesseldorf in Germany as an example.
"Look at the city of Duesseldorf, Germany. Traditionally, it was never a city meant for tourism, but today it has one of the most important tourism infrastructures in Germany and is the only city in Germany that is debt free," Steinmetz explained."Duesseldorf established itself as a fashion city with events and trade shows, and that attracted the art community, bringing a vibrant, creative feel to the city."
Considering Duesseldorf, New York, Dubai and Alexandria, what does Detroit want to be known for? Its salesmen and women, innovative thinkers and futuristic developers, are hard at work seeking that answer.
Bankole Thompson is the editor of the Michigan Chronicle and author of two books on President Obama. He is a senior political analyst at WDET-101.9FM (Detroit Public Radio) and a member of the weekly "Obama Watch" Sunday roundtable on WLIB-1190AM New York. Email bthompson@michronicle.com or visit https://www.bankolethompson.com.
About Post Author