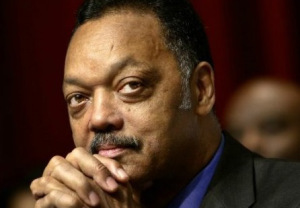 Last week, in a highly choreographed, tightly organized presentation, Apple rolled out the new iPhone 6 and iPhone 6 Plus. With the spotlights on and a global audience, Apple paraded a lineup of six white men to present its new products. Even the entertainment — U2 — was all white.
Women, American Americans and people of color are major consumers of Apple products: the iPhone, iTunes music, iPod music players, iPads and more. Apple had a huge opportunity to demonstrate to millions around the world that it is committed to be as diverse as its customers are. It clearly didn't even think about it.
Last month, Apple joined with a growing number of Silicon Valley firms to release its work force diversity and inclusion data.Seventy percent of Apple's global work force is male; 65 percent of its leadership is white. Apple has a more diverse "non-tech" work force than most of the rest of the Valley. Yet CEO Tim Cook announced: "As CEO, I'm not satisfied with the numbers on this page. They're not new to us, and we've been working hard to improve them."
After an appeal by the Rainbow Push Coalition, an increasing number of Silicon Valley firms have agreed to publish their diversity data. Some have yet to take this first, but important, step. There is no way to know how far we have to go without first knowing where we are.
As Apple and other companies who have published their information are quick to note, there is much work to be done. At its best, technology can be a tremendously positive change agent for the world; at its worst, it can repeat old patterns that exclude people of color and women from opportunity and advancement. Silicon Valley and the tech industry must transform itself to resemble the America it depends upon for talent and customers.
The ranks of African-American consumers are disproportionate to their representation in boardrooms, executive suites, business partners and work force.
Diversity and inclusion are good for business. African Americans, Latinos, and women represent money, market, talent and location. Inclusion is the key to growth, and when there is growth everybody wins.
Technology companies that are serious about moving the needle must put a real plan in place: set goals, targets and timetables regarding diversity and inclusion on their boards, their c-suite leadership and their general employee base. They should partner with people of color and women in mutually beneficial, reciprocal, fair trade. This includes not only the technical work force, but also the areas of financial and professional services, marketing and advertising, and procurement. Treat inclusion and diversity just as you would any serious, business line of a company, and measure it. Then create a plan to meet real goals.
Rainbow PUSH will be convening a public forum this fall to engage companies and communities to identify strategies and solutions to move the needle and truly "change the face of technology."
The federal Employment Opportunity Commission and Office of Contract Compliance should be proactively investigating to ensure that the technology companies are in compliance with all equal opportunity and affirmative rules.
As Apple's diversity information demonstrates, more and more technology companies are recognizing the importance of diversity — and of accountability in measuring progress toward greater equal opportunity. Diversity isn't a default position. It takes action to break old patterns and open closed doors. And the time for action has come.