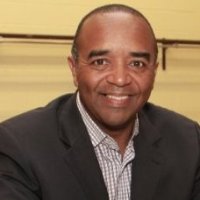 Detroit- The Michigan Chronicle recently announced that Tony Foster is joining the organization and will lead its advertising department as vice president of sales. Foster brings with him 15 years of sales and management experience in the publishing arena, having most recently served as content sales manager at Plastics News, a Crain Communications publication.
In his role at the Michigan Chronicle, Foster will expand client engagement, recruit new business, design and develop marketing solutions and increase business performance across all platforms including print, digital, and events and sponsorship.
"I am pleased to have a professional of this caliber on my executive team. He has the knowledge, track record and the professional experience to make tremendous strides in this market," said Hiram E. Jackson, publisher of the Michigan Chronicle and chief executive officer of Real Times Media.
Foster's client list has included such heavyweights as Ford, BMW, Audi and Mercedes Benz.
"I feel privileged to work for a company with such strong ties and rich history in the community. I look forward to working side by side with a team with vision to compete in the 21st century," said Foster.
Foster holds a Bachelor of Arts in accounting from Michigan State University. He and his wife Jamie have two daughters, Rileigh and Alexandria, and live in Southfield, MI.