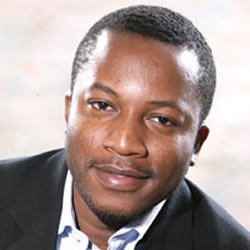 The nonprofit Detroit Rescue Mission Ministries (DRMM), which has been touching and transforming lives of homeless, neglected and abused persons in metro Detroit since 1909, is happy to announce the launch of the "Bankole Thompson Fund for Veterans and Teen Moms", with all donations going directly to assist veterans and teen moms undergoing rehabilitation and re- integration programs at DRMM.
Named after multi- award winning journalist Bankole Thompson, donations can be made by check or money order and mailed to "Bankole Thompson Fund for Veterans and Teen Moms", Detroit Rescue Mission Ministries, 150 Stimson Street, Detroit MI 48201. They can also be made online at our secure website, http://www.drmm. org or by phone at 1-313- 993-4700 ext 4777.
Thompson, who is senior editor of the Mich- igan Chronicle, is additionally dedicating and donating all proceeds from his nascent book, "Bankole's Nation: Select Writings and Speeches of a Presidential Author" to DRMM in heartfelt support of our life-changing projects for veterans and teen moms.
"Beyond writing, reporting and analyzing issues, I want to make a direct contribution that helps transform lives. Onewaytodothisisto support initiatives that enable veterans and young mothers to get out of the despair of grinding poverty," Thompson said. "That is why I'm dedicating and donating all the proceeds of the first book that aggregates my work to DRMM with the goal of bringing meaningful attention and collaborative solutions to the critical challenges veterans and young mothers face."
The book, which will be out in September 2014, has chapters dealing with issues ranging from politics, economy, crime, race and civil rights to international relations. Each chapter begins with an introductory note from an individual with expertise or authority on the relevant subject.
Among those who are writing introductions to the various chapters are Rochelle Riley, columnist at the Detroit Free Press; Nabih Ayad, chairman of the Arab Civil Rights League; Rabbi Daniel Syme of Temple Beth El; Robert S. Weiner, former White House spokesman; Dr. Curtis Ivery, chan- cellor of Wayne County Community College Dis- trict; Tony Michaels, CEO of the Parade Company; Bishop P.A. Brooks of the Church of God in Christ; and Los Angeles-based Hyepin Im who served as White House appointee on the board of the Cor- poration for National and Community Service which oversees AmeriCorps and other federally-supported agencies, etc.
"We are indeed honored that Bankole Thompson is lending such much-needed support to our difference-making programs for veterans and teen moms in metro Detroit, and we thank all individuals and organizations heeding his conscientious call to support our work," said Dr. Chad Audi, DRMM president and CEO.