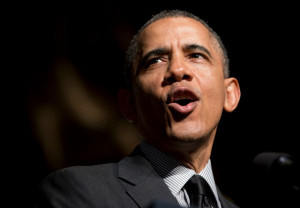 Today is President Barack Obama's 53rd birthday.
The POTUS kicked off his birthday weekend with a round of golf on Saturday before heading to his retreat in the Maryland mountains.
The Associated Press reported the commander-in-chief teed off against childhood friends Mike Ramos, Bobby Titcomb and Greg Orme for an early morning round at Andrews Air Force Base in Maryland.
Happy Birthday, Mr. President.