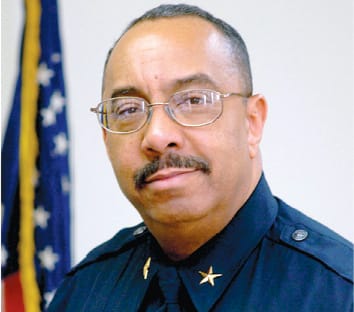 Tony Holt, is the man in charge of Midtown's public safety that is now being looked at as a national model for local universities and their police forces that are located in urban environments. Holt is the police chief of Wayne State Police Department, and his department was praised in an April article in the New York Times for its 90 seconds response to the need of a small business owner in Midtown. That is not unusual for Holt's department. It is the norm.
In fact, Rachel Lutz, who owns two boutiques in Midtown, told the Times that Wayne State Police is like a private security force that basically caters to the needs of everyone in Midtown. That designation cannot be said of many universities, including the ones in Michiga,n because too often crimes of rape, muder and apartment burglary have been reported on many Michigan university campuses. In the case of Wayne State, it is rare.
Holt, who some have suggested in the past should be Detroit Police chief, even after he's repeatedly brushed off such suggestions but takes them as a compliment, is a different kind of law enforcement leader who credits partnerships rather than himself.
"I believe the high sense of security is due to the collaboration of all the partners involved in Midtown. By our department taking the lead and hosting a biweekly Compstat meeting. Compstat is a data driven process where we concentrate of crime hot spots," Holt explained. "An environment was created that displays high police visibility, crime prevention methods employed and quick response to calls for service. When you combine all of these elements with citizen cooperation and involvement, results will be attained."
Coparing Midtown more than a decade ago to where it is now, Holt said, "All you have to do is look at the growth pattern in the last ten years and the difference is evident. In terms of public safety the crime data will demonstrate a remarkable decrease in crime, but the real indicator of the improvement is by talking to the citizens."
Residents of the area, he said "don't need graphs and charts to let you know if conditions are better. New businesses and families don't move in and invest where there is a high perception of crime."
Holt is able to carry out the mission of making everyone who steps into Midtown secure because the university has his backing.
"The commitment that the university has made to the community that we will be a good neighbor in a great neighborhood is one of the biggest reason for the success," Holt said. "With that commitment and the resources allotted to this department, it allowed us the opportunity to expand our operations. The officers of this department took this challenge and went to work to achieve the objectives of a safe vibrant community."
Holt said public confidence is crucial.