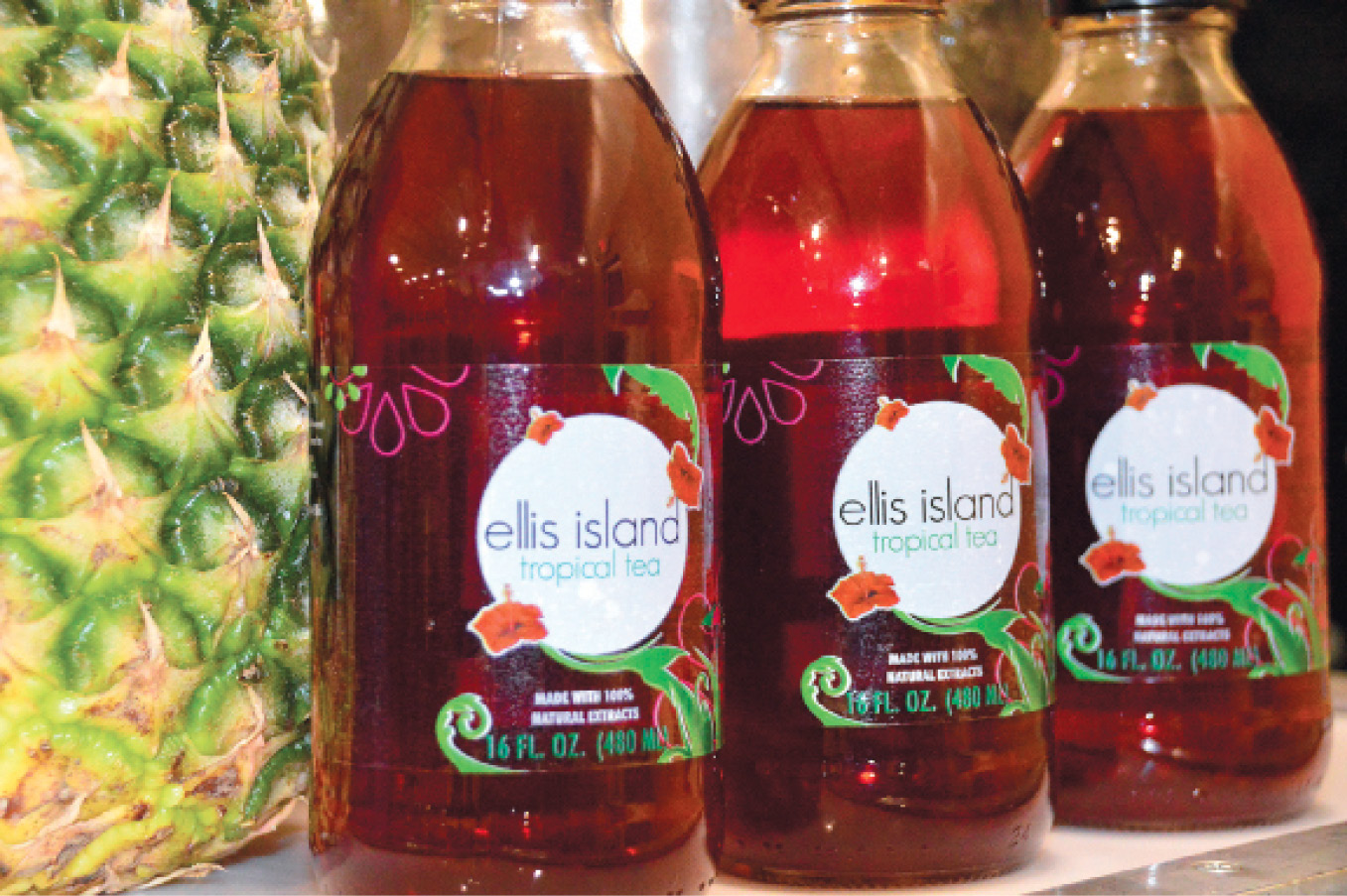 Summer is here and as the temperatures begin to rise, so does the desire for thirst-quenching ice cold beverages. For many, iced tea is the answer. Tea is tasty and offers potential health benefits.
With June being National Iced Tea Month, reaching for tea rather than a sugary soft drink makes great sense.
In metro Detroit, one local beverage company is standing apart by offering something more exotic — an iced tea made with tropical flowers.
Ellis Island Tropical Tea is a rich red iced hibiscus tea with a unique flavor that comes from the careful blending and infusion of all-natural extracts and botanicals. It is smooth and flavorful with a kick of citrus. Its taste and beautiful red color make it the perfect party beverage for summer celebrations, backyard barbecues or holiday festivities.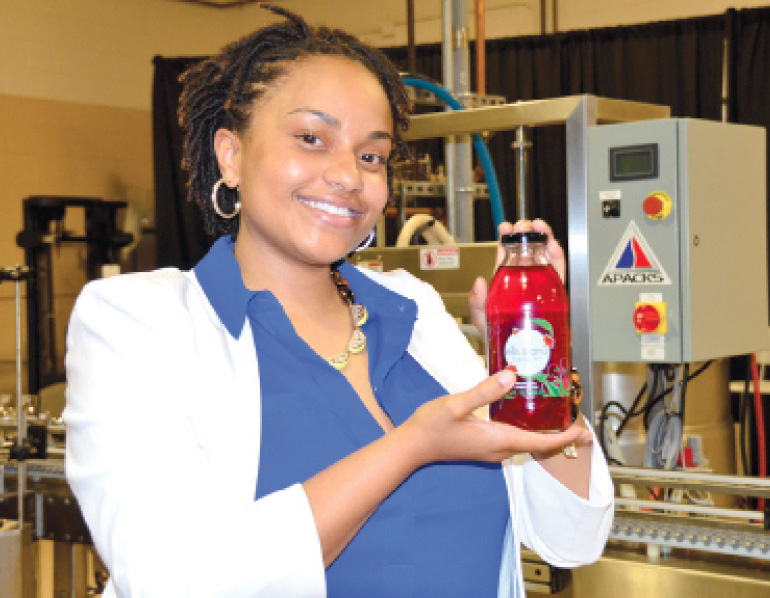 Twenty-six-year-old Nailah Ellis-Brown, CEO of the beverage company Ellis Infinity LLC that brews Ellis Island Tea in Detroit, says she believes taking a sip of her family tea can make you feel transported to a tropical locale.
That's not a far stretch of the imagination since the recipe for the hibiscus tea itself was imported from Jamaica by its creator, Cyril Byron, Ellis-Brown's great-randfather , who was born in Boston Bay on the island's eastern coast.
"Ellis Island Tea is steeped in family tradition," Ellis-Brown
 said. "My great- grandfather created a hibiscus tea 
recipe that has had people throughout the generations just
 amazed by its unique and refreshing flavor. I believe it offers a
 taste of his birthplace, Boston Bay, Jamaica. It makes me 
think of the balmy breezes, beautiful beaches and lilting music. It is an island treat loved throughout the Caribbean where hibiscus tea is called sorrel."
Hibiscus tea is loved around the world by many cultures. It is a tea known by various names. In Barbados, Trinidad, Tobago and Jamaica, hibiscus tea is known as sorrel. And in the wider Caribbean area it is known as red sorrel.
In West Africa it is called bissap, tsoborodo or wonjo. In Mexico and Latin America it is known as Agua de Jamaica and Flor de Jamaica. In Levant, Egypt, the Sudan and Italy it is called karkadé. In Iraq it is chai gujarat and in Iran, chai torsh. In the Philippines it is known as gumamela.
In each culture, hibiscus tea is loved for its rich red color and distinctive flavor. In America, Ellis-Brown hopes the household name for hibiscus tea will simply be Ellis Island Tea.
Ellis-Brown is trying to make that a reality. Her 100-percent natural, antioxidant-rich and caffeine-free tea is already on the shelves of nearly 20 upscale markets in Southeast Michigan, but she is working to expand her Michigan market to the rest of the Midwest and eventually nationally.
"My mother always told me to do whatever it takes to be successful," Ellis-Brown said.  "She told me to create lemonade out of lemons, to never take no for an answer and to create my own reality."
 It was recounting those pearls of wisdom that aided Nailah in molding her entrepreneurial mindset, particularly in light of what others initially thought about Ellis Island Tea.
"People laughed at me," she said.  "They said, 'You think you're going to come out here and start a beverage company and compete with Pepsi and Coke?'  But I persevered, in spite of being told no at almost every turn when I was trying to get into stores.  I used what my mother taught me and figured it out and found ways to get that 'yes.'"
Part of Ellis-Brown figuring it out did, in fact, involve doing whatever it took to be successful, much like her mother insisted.  Not having a particular roadmap to follow to attain entrepreneurial success, she simply used her gut instincts.  When Whole Foods broke ground on its first store in Detroit, Ellis-Brown was there.
 She met with and presented to several Whole Foods executives and convinced them to further demonstrate their desire to invest in the rebirth of Detroit by ensuring locally-made ­products are on their shelves.
Ellis Island Tea is already on the shelves of allWhole Foods stores in Michigan, and is expected to appear on shelves throughout the Midwest soon. The savvy entrepreneur recently moved her operations to a new 3000 square foot production facility to accommodate growing demand for the product. "There [were] no beverage production facilities in Detroit, so that's why it's important that I bring it into the city," she said.
In April, she opened the new production and co-packaging facility in Detroit outfitted with state-of-the-art bottling equipment capable of brewing and bottling roughly 5,000 bottles of tea a week.
The 4,000-square-foot plant is located on Clay Street directly across from the Russell Industrial Center, in an area of Detroit that once produced automobiles and now turns out the famous McClure's Pickles, music, movies and art.