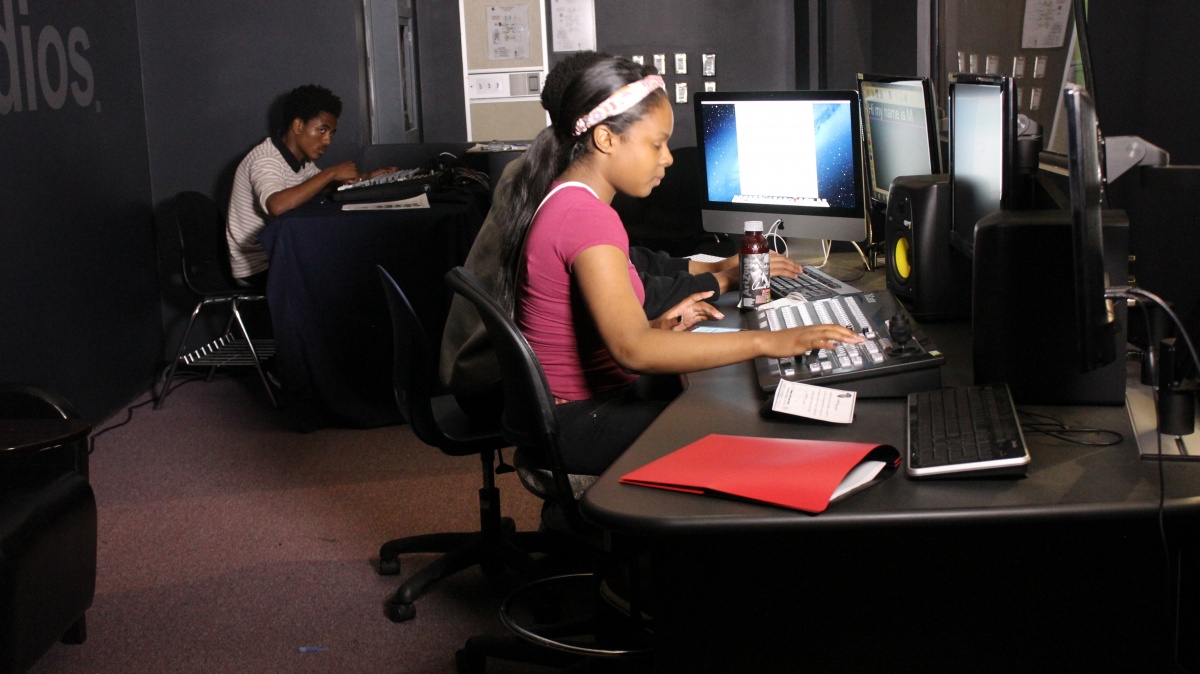 With graduation time upon students and parents in Detroit schools and the flurry of end-of-the-
school-year social protocols and academic acknowledgements, one school keeps defying the rumors
of educational decline and demise and is remerging on the academic stage with a vengeance. Central
Collegiate Academy (formerly Central High School) which was at one time synonymous with school
violence, teen pregnancies and the staggering dropout rate, is turning the corner on academic
accomplishment with one of the most robust and comprehensive physical and cultural transformations
in DPS history.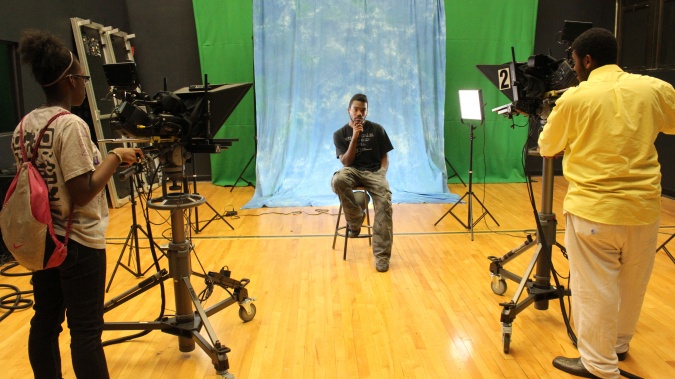 During a recent visit to CCA for a tour of the redesigned state-of-the-art facility on Tuxedo Street, the
transformation in theory and practice was more than apparent, it was astounding. "The [wing] that
we're standing in now is our educational consortium," explained CCA principal Steven McGhee. "We
have 18 different business and corporate partners that have physically moved into the building to
provide education, training and actual services to our students from a credit union to a Boys and Girls
club and an on-site health clinic with St. Johns hospital. What we are saying is that if we can put theory
and practice together, we can elevate our educational opportunities for our students in terms of a real
world working experience for our kids."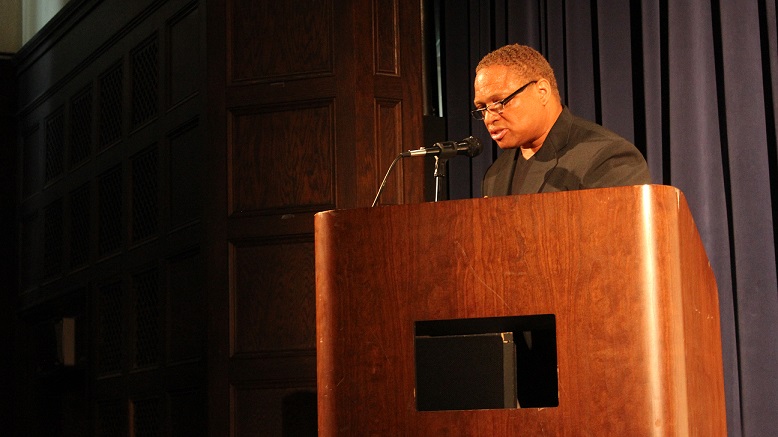 A member of the Education Achievement Authority since 2102, CCA students have access to many of the
best minds in business and industry circles, who conduct learning through a series of intra-facility closed
circuit television which streams learning lessons from class to class. "It's not enough for [information]
to just come from a book or a laptop, we have to put some type of rigor and relevance behind it," adds
McGhee.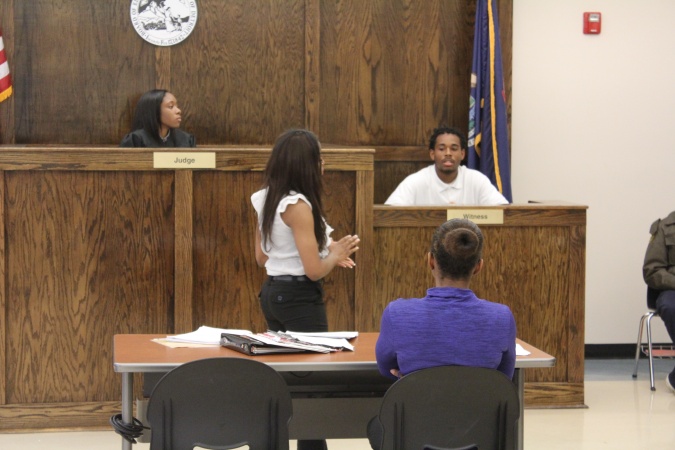 Following McGhee through the student cyber café and past the high tech multi-media suite of
classrooms we came upon CCA's auditorium, which is one of the few remaining structures of the
former facility, with its elegant wood paneling and an expansive trophy case overflowing with awards
confirming CCA's athletic dominance.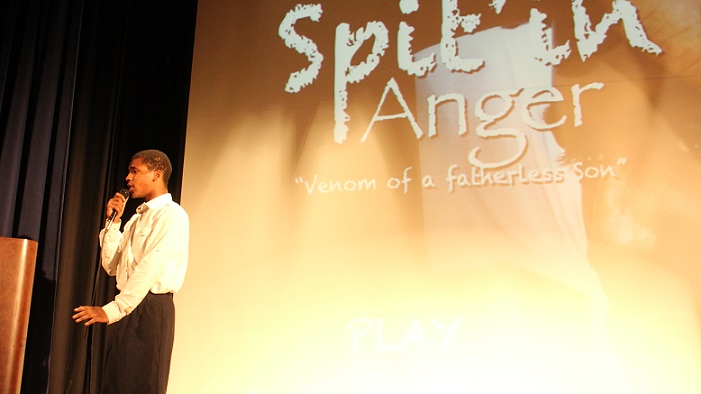 Inside the auditorium young men from EAA member schools watched a screening of the powerful
and highly acclaimed documentary Spit n Anger, which is series of candid conversations with black
men about fatherhood. Eight two percent of students in this westside neighborhood grow up without
a father at home. McGhee made advisors available students in need of counseling following the
fatherhood presentation.
So while anxious and enthusiastic students around the region, show off college acceptance letters
and participate in the litany of scholarship awards ceremonies honoring graduates and securing their
collegiate futures, CCA is adding to that in unprecedented numbers. Ford Motor Company awarded
eight CCA grads Blue Oval scholarships at the Charles H. Wright museum of African American history on
June 11.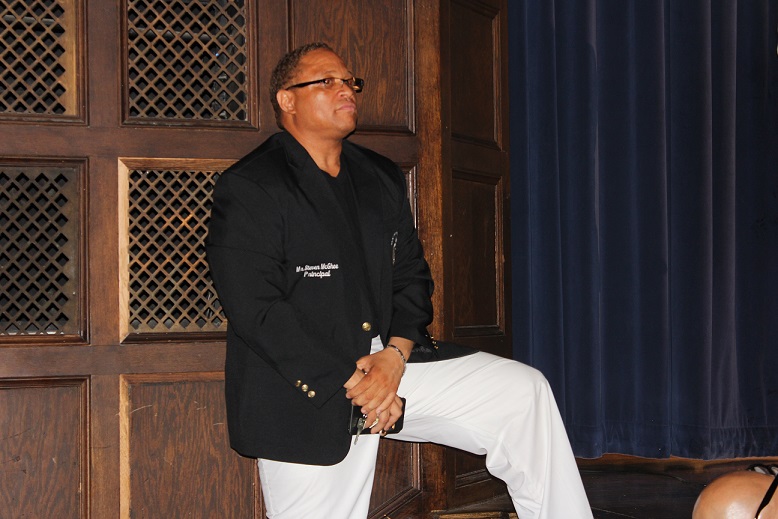 "More than eighty five percent of our students will graduate on time with many of those will go on to
college with over $1.5 million in scholarship awards, " adds McGhee.